I have told you mga friendship na I loved Freebies , I haven't told you yet that I also loved group buying sites particularly Ensogo, Metrodeal ,and Cash-cash pinoy. It gives discount kasi, but you have to check talaga if mas malaki ang matitipid if you buy a voucher.
Recently, I purchased from Metrodeal a Figaro voucher for P75 only .
I bought 2 vouchers, date na namin ito ni daddy Ryan. I chose their branch in Greenbelt kasi malapit sa office namin.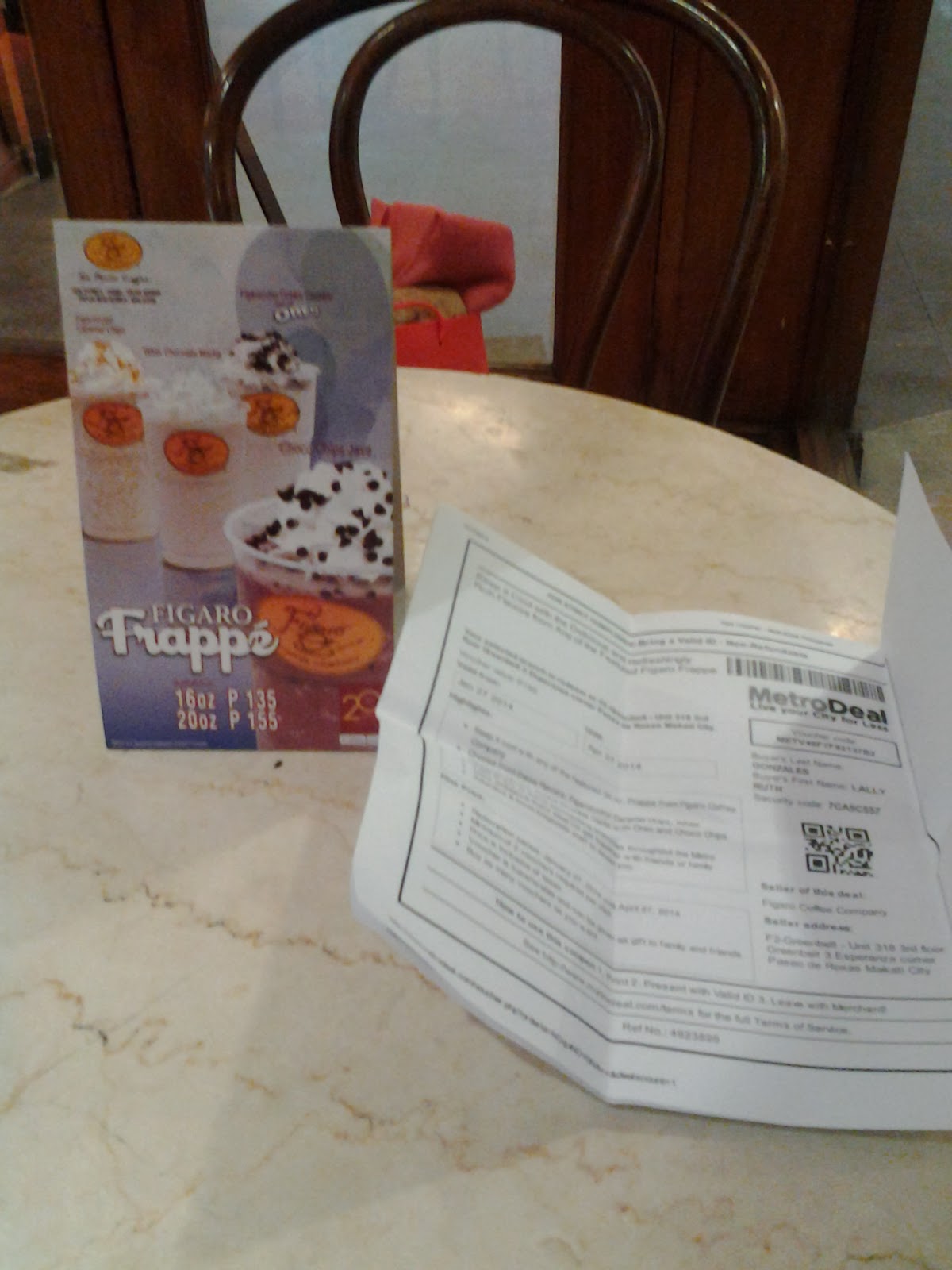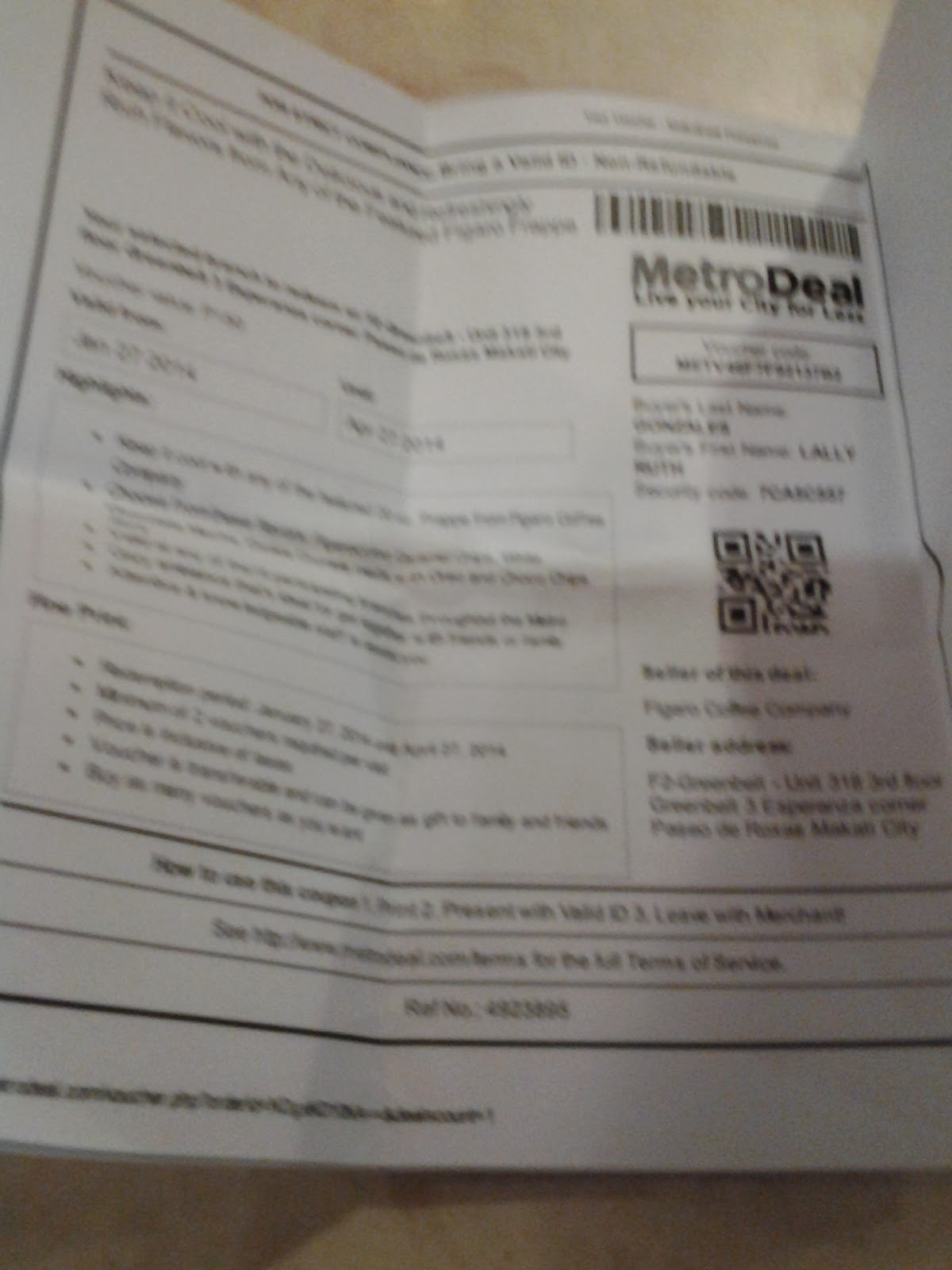 this is the voucher
Redemption of the voucher is from January 27 to April 27, 2014.
At dahil excited ako sa date namin, we went to Figaro,Greenbelt last January 27.
Oh di ba, first day ng redemption, si mommy Lally at daddy Ryan ang present..hehe…
di marunong mag-selfies..hihi..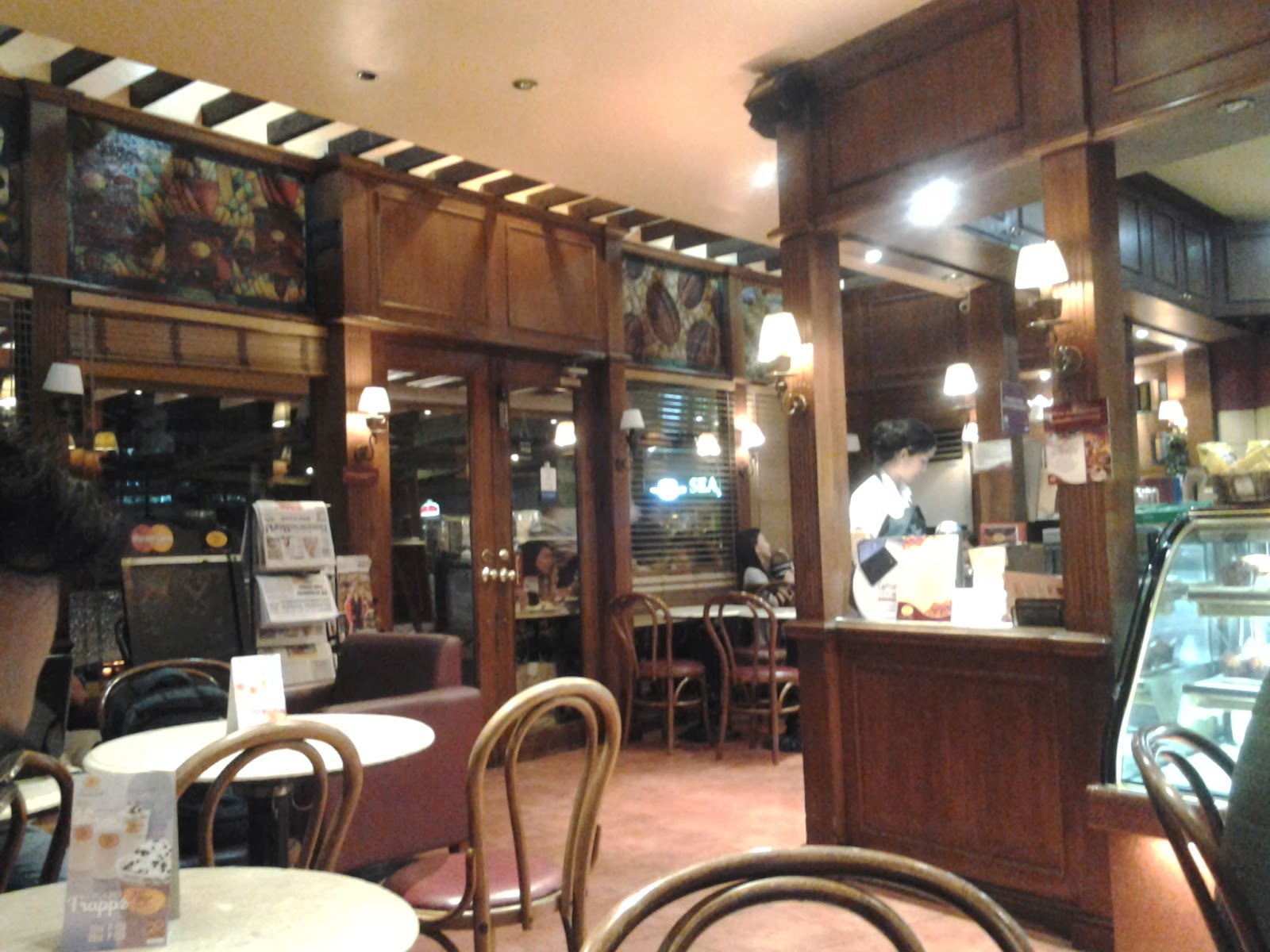 nice interior of Figaro Greenbelt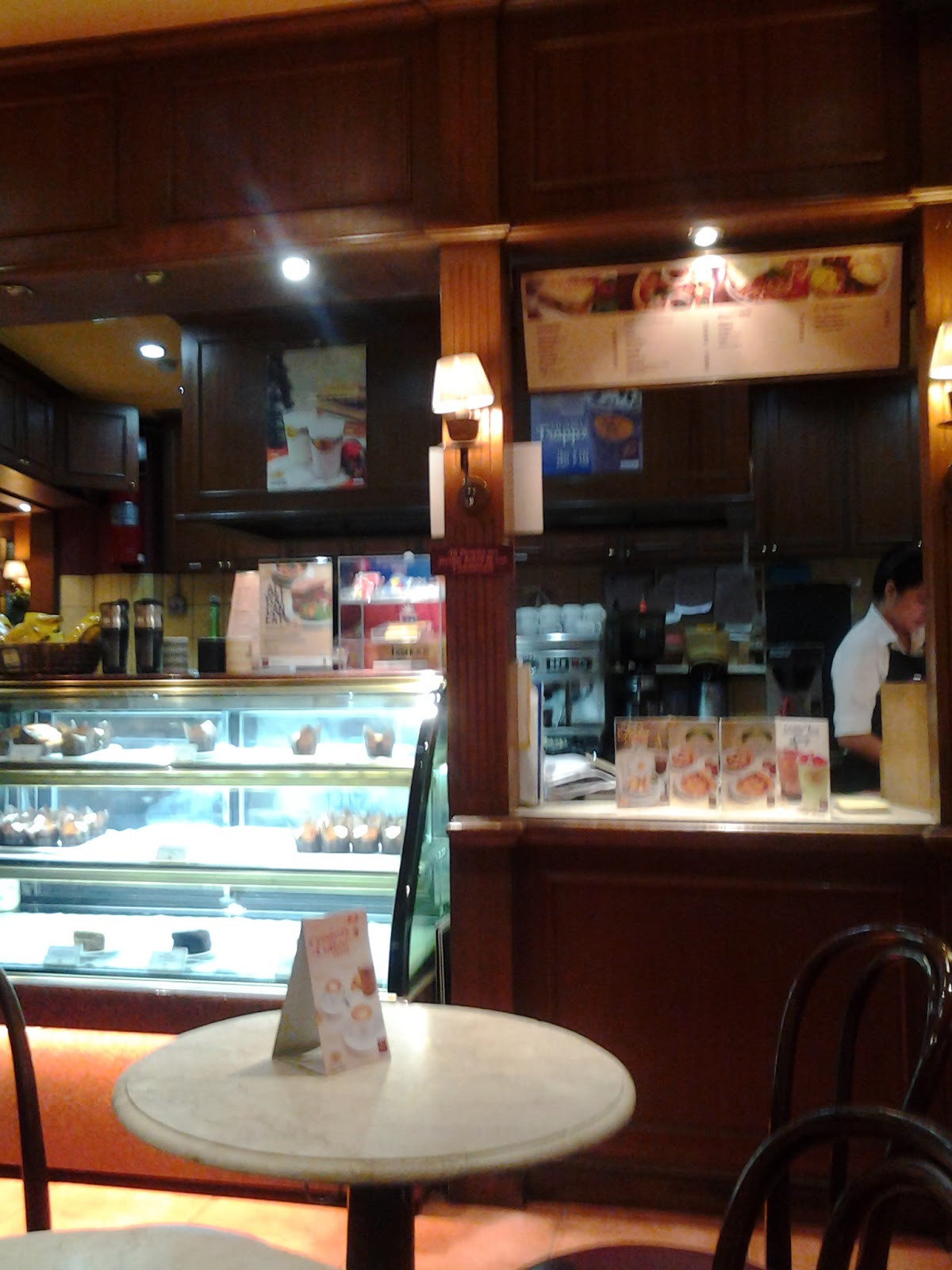 We can choose from these 3 flavors: Figaroccino Caramel Chips, White Chocolate Mocha, Cookie Crumble made with oreo and choco chips java.
I chose Caramel chips while Daddy Ryan chose Cookie crumble.
It's a 20 oz. frappucino, kung alam ko lang na ganito pala kalaki ang 20 oz., sana isa lang muna in-avail namin.hihi…ang taas pala nun..sanay kasi ako sa tall at grande..lol..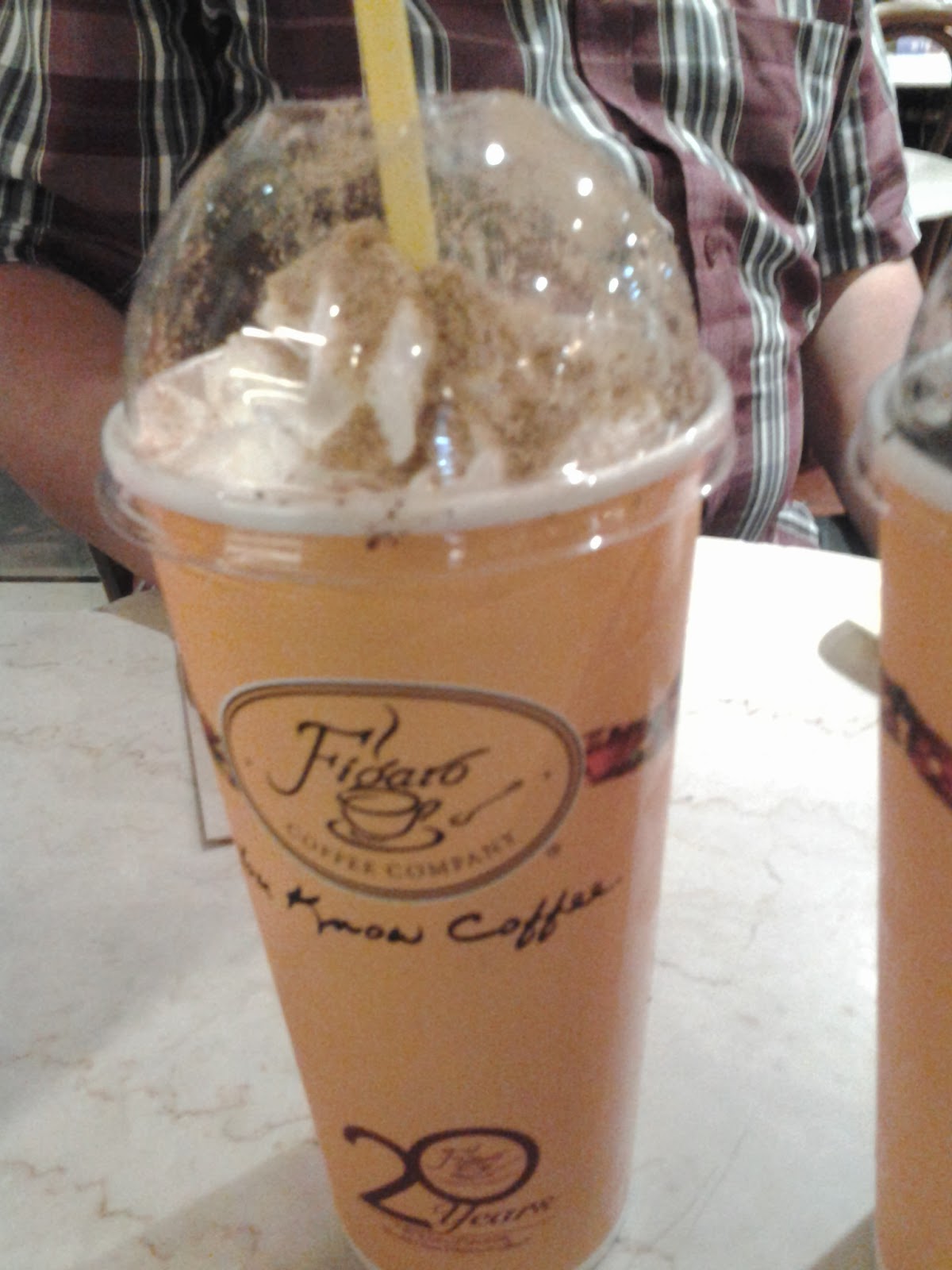 Figaroccino Caramel chips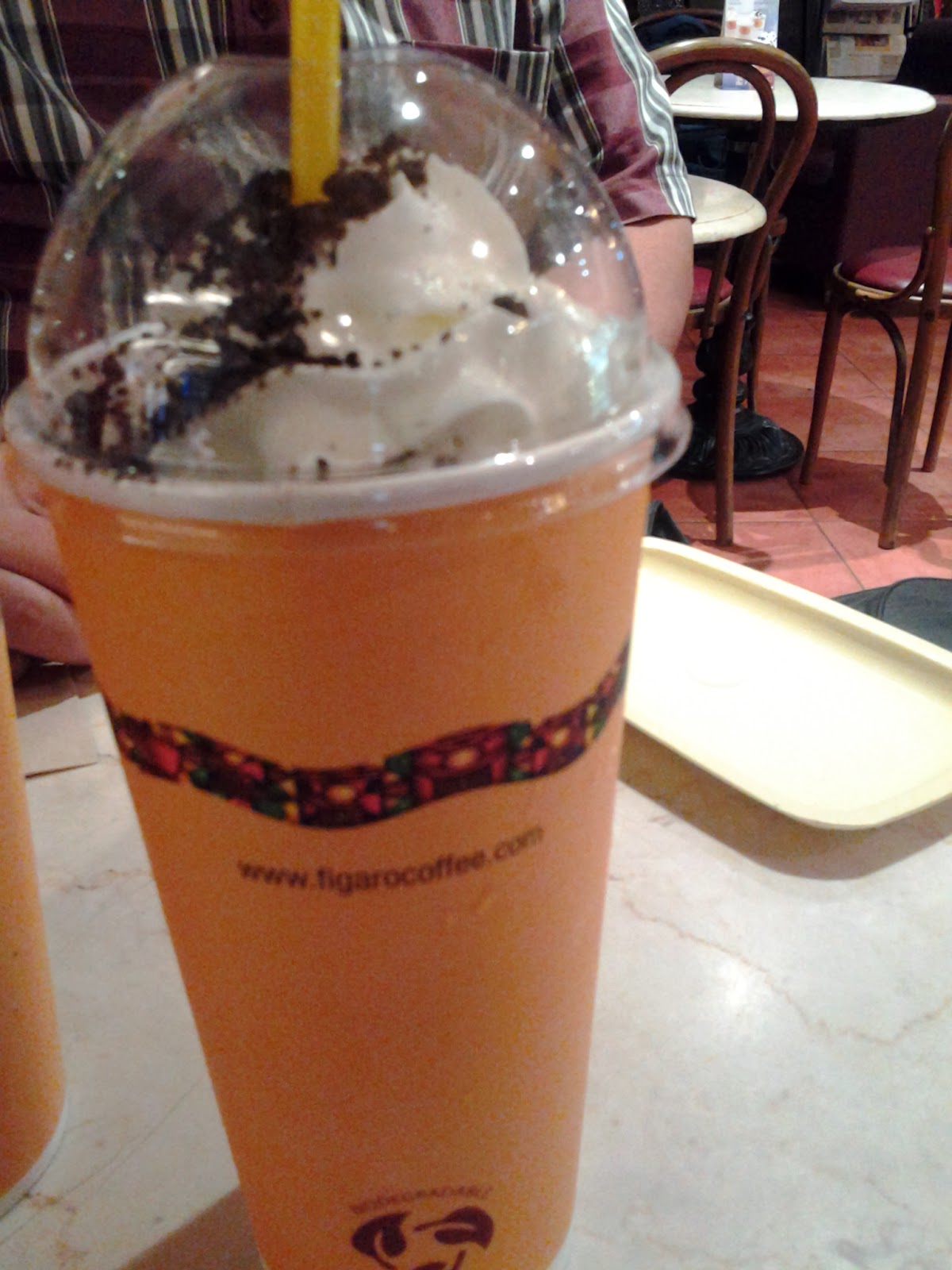 Cookie Crumble with oreo and choco chips java
Eto pa kuwento mga friendship, the Caramel chips which I ordered is coffee based pala..toinks..
Kaya ayun, nakipagpalit ako kay daddy Ryan. hehe.
Hindi kasi ako coffee-lover talaga.
Nagkaka insomnia ako. 😀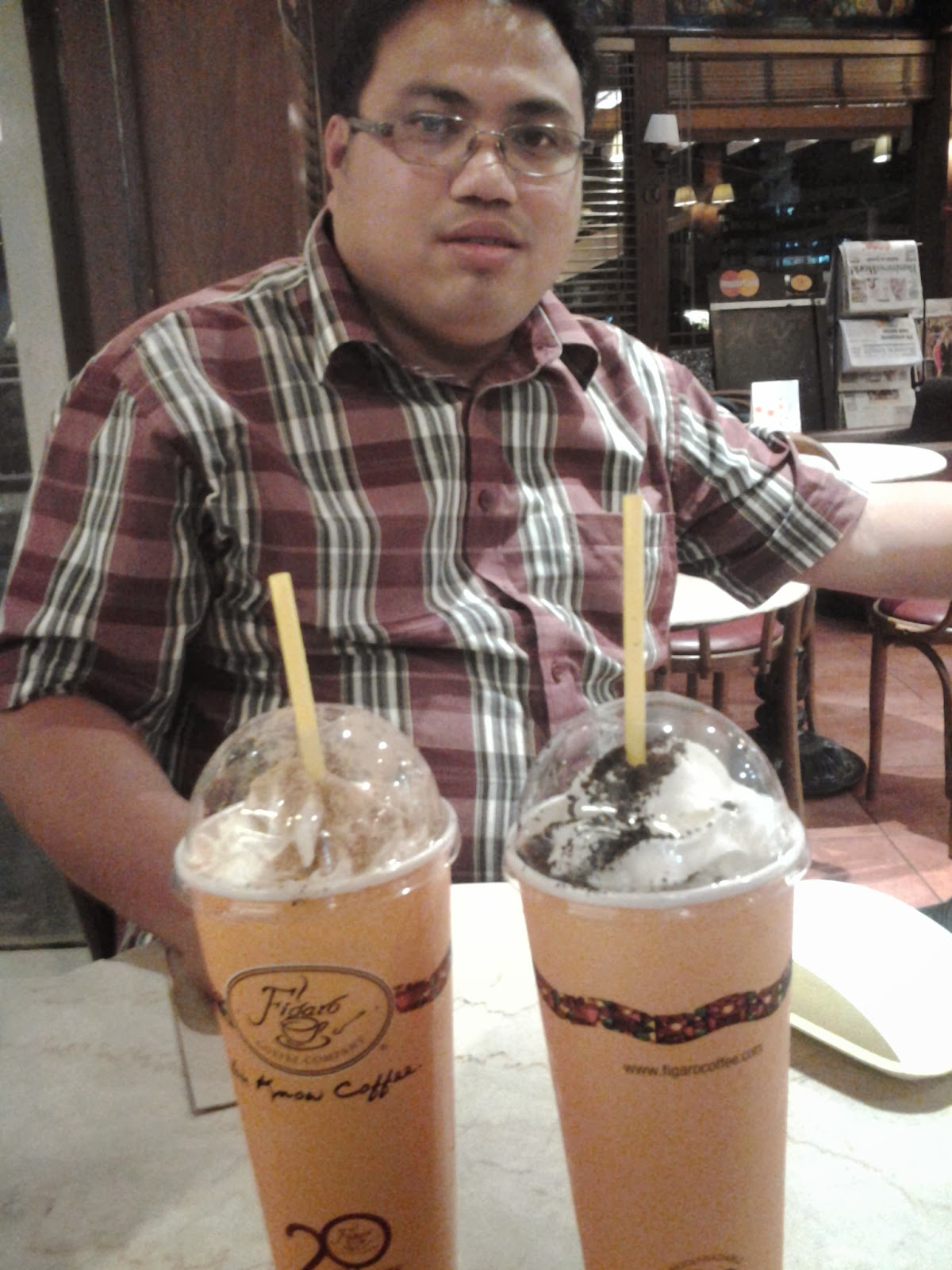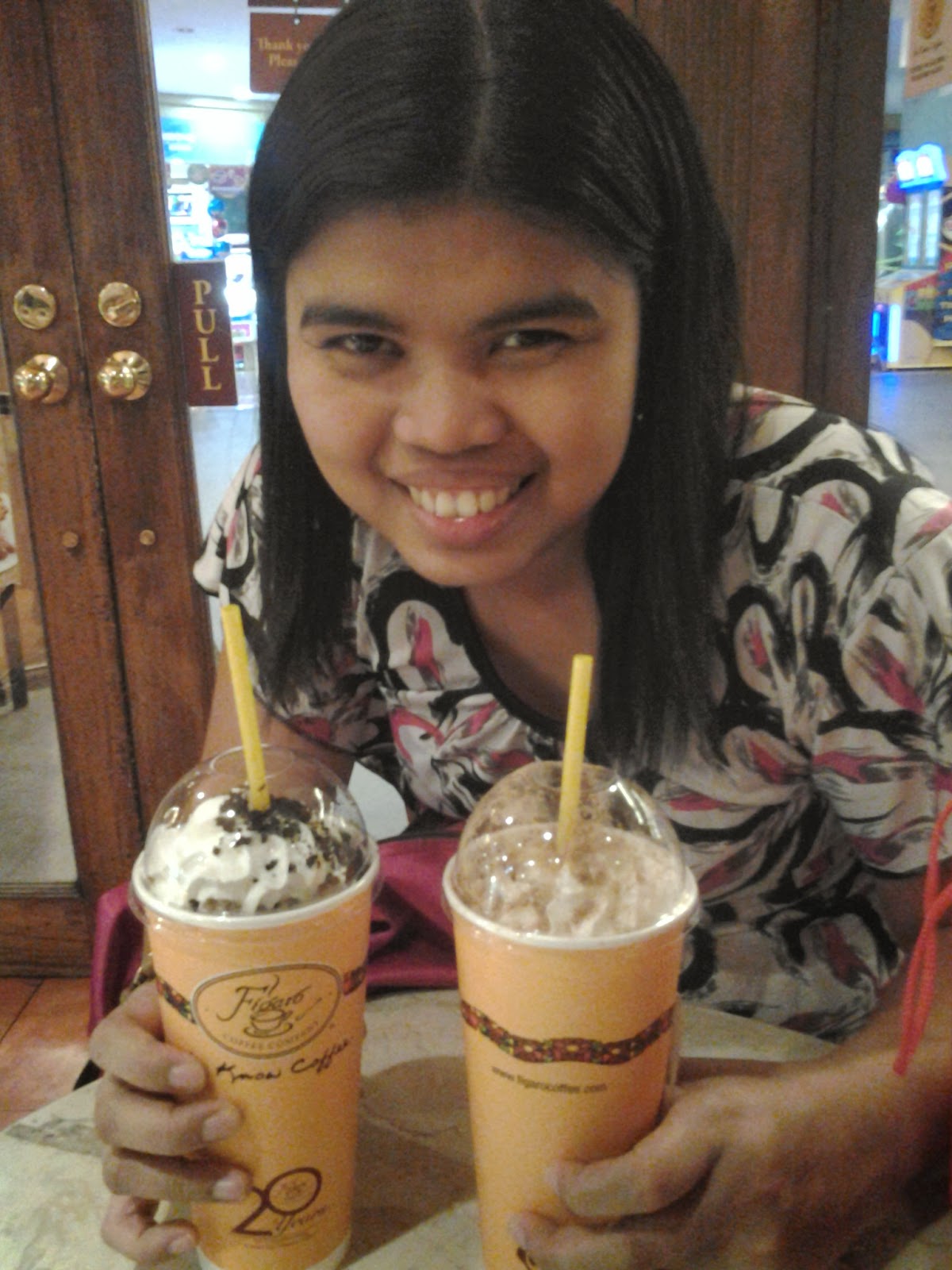 maubos ko kaya ito…lol
We really enjoyed this date, sana I can find another good deal in those group buying sites that I've mentioned,
for our Valentines date naman. #excitedmuch
#LoveIsInTheAir
♥♥♥