When I started working, one of my dream is having my own house.
It became a reality when I got married year 2005.
I and Ryan decided to acquire House and Lot because we believe it is a GOOD INVESTMENT.
We loaned from Pag-ibig housing, amortization is for 20 years. ^_^
Sobrang happy namin when the house was turned-over to us, October 2006.
We even asked our sister in law, Ate Cai, who is an Interior designer,
to design our house, wala pa kasi kaming alam dyan…
Thank God, He provided us enough money for the construction like the division for the rooms,
new paint, kitchen and bathroom. The house that we bought is bare type kaya marami pang
dapat gawin. Nevertheless, it's ok for us, kasi it is ours na kahit di pa namin fully paid. hehe..
That's one of the advantage of having your own house, you can design it whatever you want.
And the amount your paying to the amortization is like investment, kasi nga after some years,
the house is yours na. Others called it Rent to own.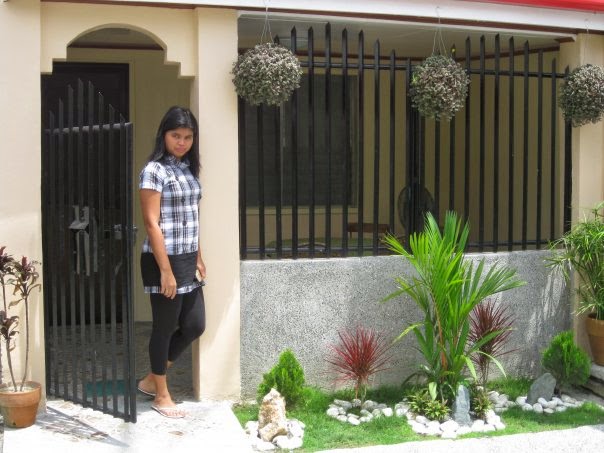 feeling Donya lang….hehe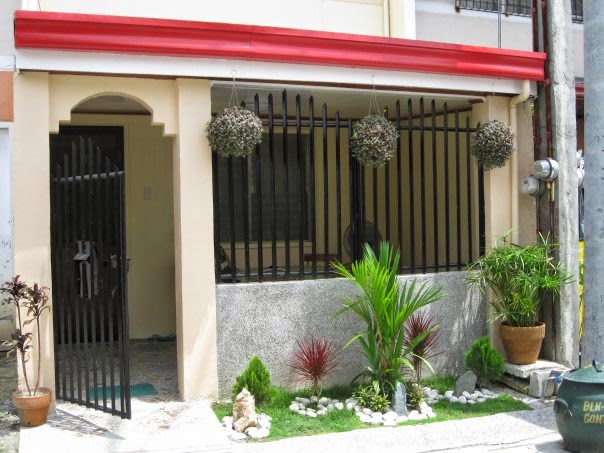 the outside interior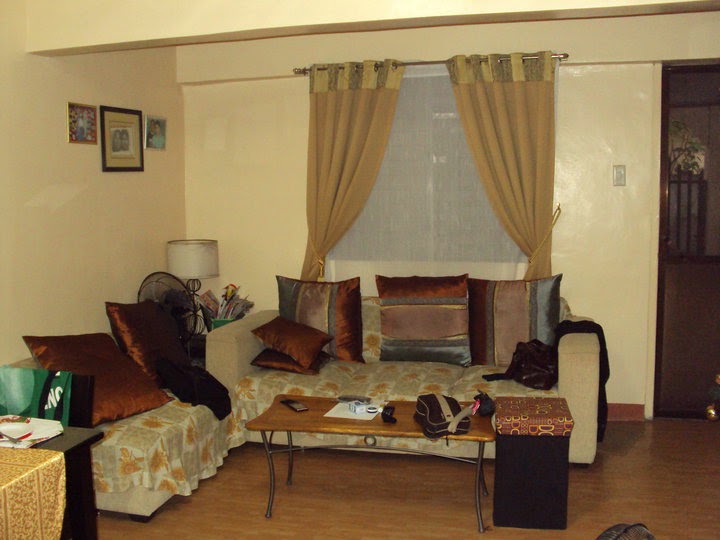 the sala
it has 2 bedrooms
Lot area is 39 sq. meter, house area is 42 sq. meters
We lived in our home sweet home for 8 years already, it has lots of memories na.
And we're happy to say that the title was transferred to our names already.
Ganyan kasi sa PAG-IBIG, after 2 years of paying, they will transfer it to the borrower's name.
Well, sa amin natagalan kasi nagkaproblem pa sa Registry of Deeds, pero now ok na. 😀
Ang saya lang kasi kahit may balance pa kaming 12 years, iba pa rin talaga ang feeling na
we have something that we can call our own talaga.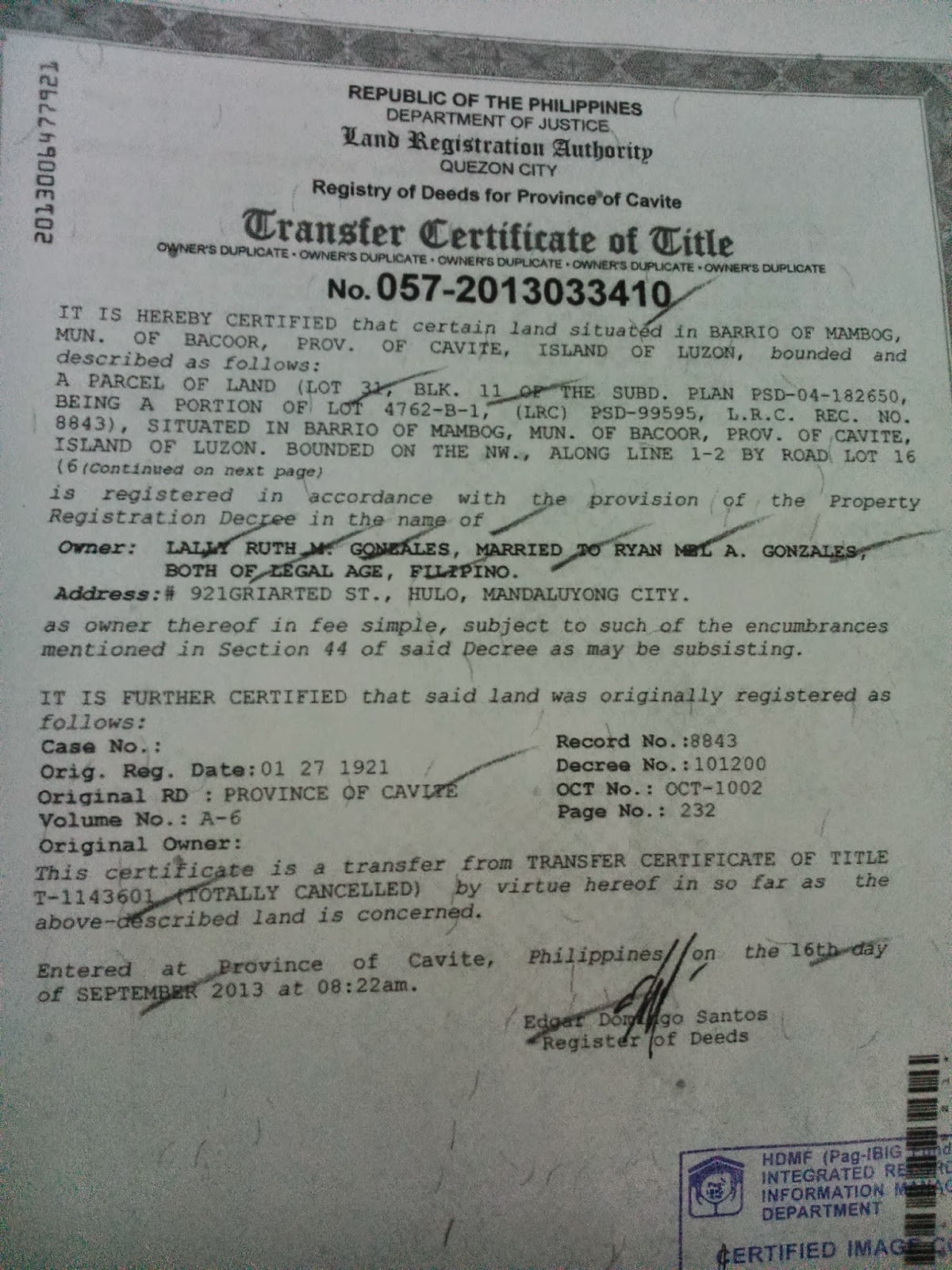 yehey, it's in our name na….
eto motivation namin to work hard!
So mga friendship, why rent a House if you can OWN it?
I would just like to let you know that I am into Real estate now.
Just in case you have a requirement to buy a property just let me know.
We have inventories for different location mapa NORTH (Bulacan, Caloocan, Valenzuela, Nova etc), Manila wide areas (QC, Pasig, Pasay, Manila etc}, South (Cavite, laguna, Batangas)
Rizal{Antipolo, Montalban and San Mateo).
Property Type (House and Lot, Townhouse, Row house, Condos, luxury properties, farm, vacation houses etc).
We cater from low end to high end as well. We are affiliated with 103 developers here in the Philippines.
Let me know your preferred location, budget and or even if you have seen a property/subdivision you might be interested with.

From here let us work on your desired budget and location.
Let me be of help in attaining your DREAM HOME."
You may visit and like Mypinoyhouses page for details and inquiry.

Be Wise, Be Practical, Invest Now na!

♥♥♥