Time flies so fast right?
It's like we just celebrated New year welcoming 2014.
But now we are saying goodbye to the year that was.
2014, for me, is a rough road in terms of career. Sa mga close friends ko, alam nila why rough road. hehe…Hopefully sa 2015, magawa ko na ang dapat kong gawin kasi yun ang pangarap ko. #wahm
For motherhood, it was indeed a learning experience since Rylee is toddler na, Patience is a virtue talaga especially now that she's in terrible two's stage. It is also a #feelinghappy chapter because Rylee can communicate na kahit bulol. hihi..
In terms of blogging, I must say this is my best year because I became active not only in blogging but in events and activities related to it. I even bought my own domain name. Yehey! I am also proud and active member of
Mommy Bloggers Phils
that gave me the opportunity to meet new mommy friends. Ang saya-saya!
Thank you Lord for all the blessings for 2014, I'm claiming that 2015 is a Miracle year for us!
Happy New Year mga Friendship!
Let us welcome 2015 with a blast!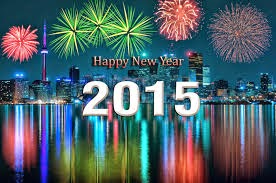 Open a New Year today,
Forget all your worries and welcome 2015!
A New Year has come with new expectations,
New opportunities, New challenges!
Have a promising and fulfilling New Year to all!
Cheers for 2015!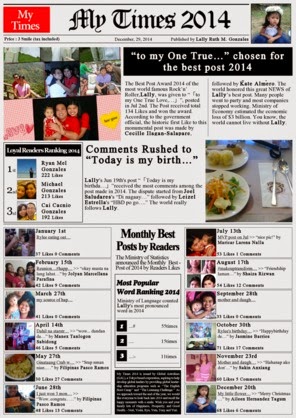 My 2014
♥♥♥