This is a very simple snack that you have to try.
It just have 5 ingredients and here it is: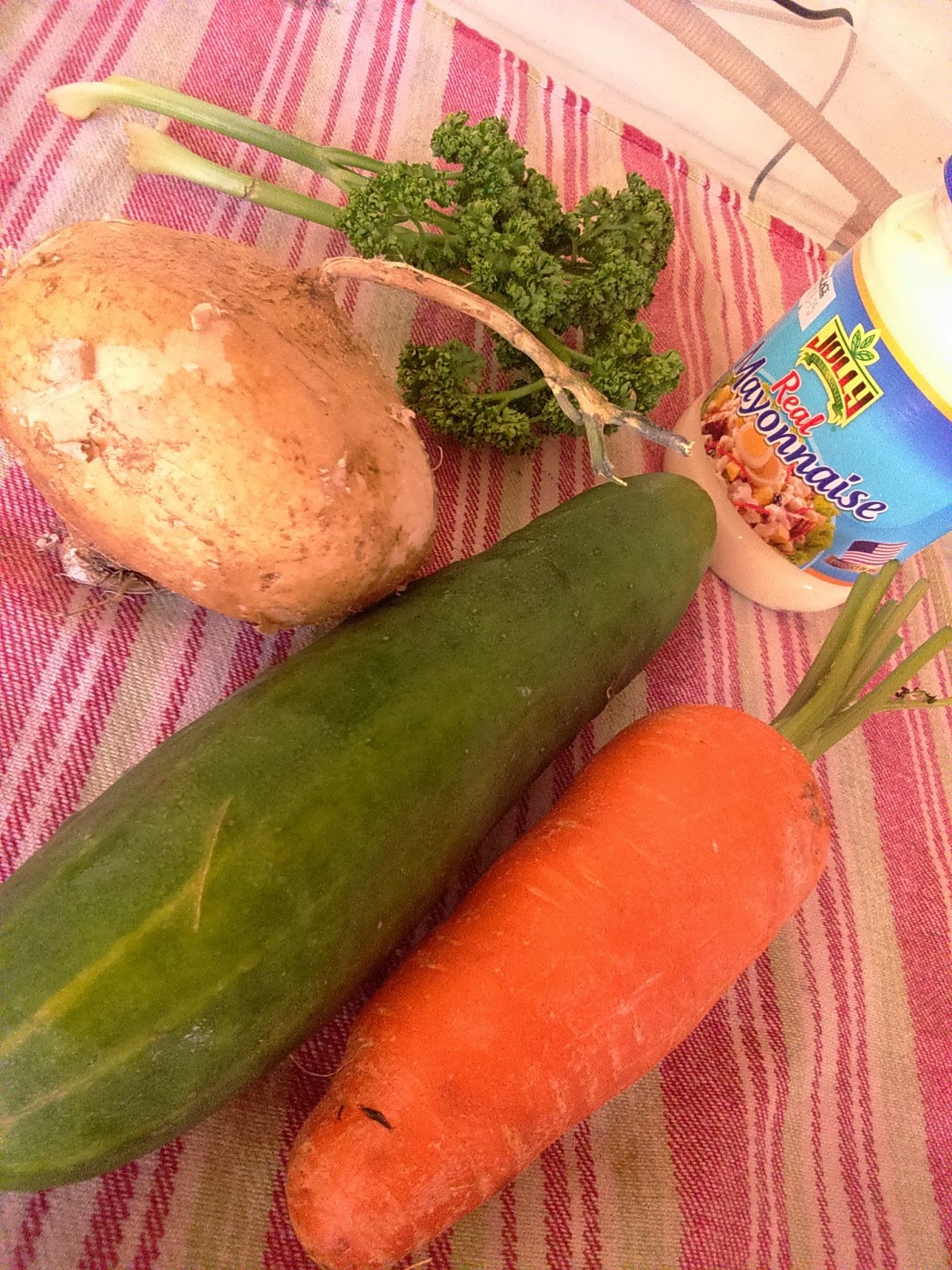 Carrots
Cucumber
Turnips or singkamas
Parsley
And of course, Jolly Mayonnaise
Here's the very simple steps on how to do it:
1. Peel and cut into sticks the carrots, cucumber and turnips.
2. Mince the parsley and combine it to Jolly Mayonnaise
3. You can add salt and pepper to taste.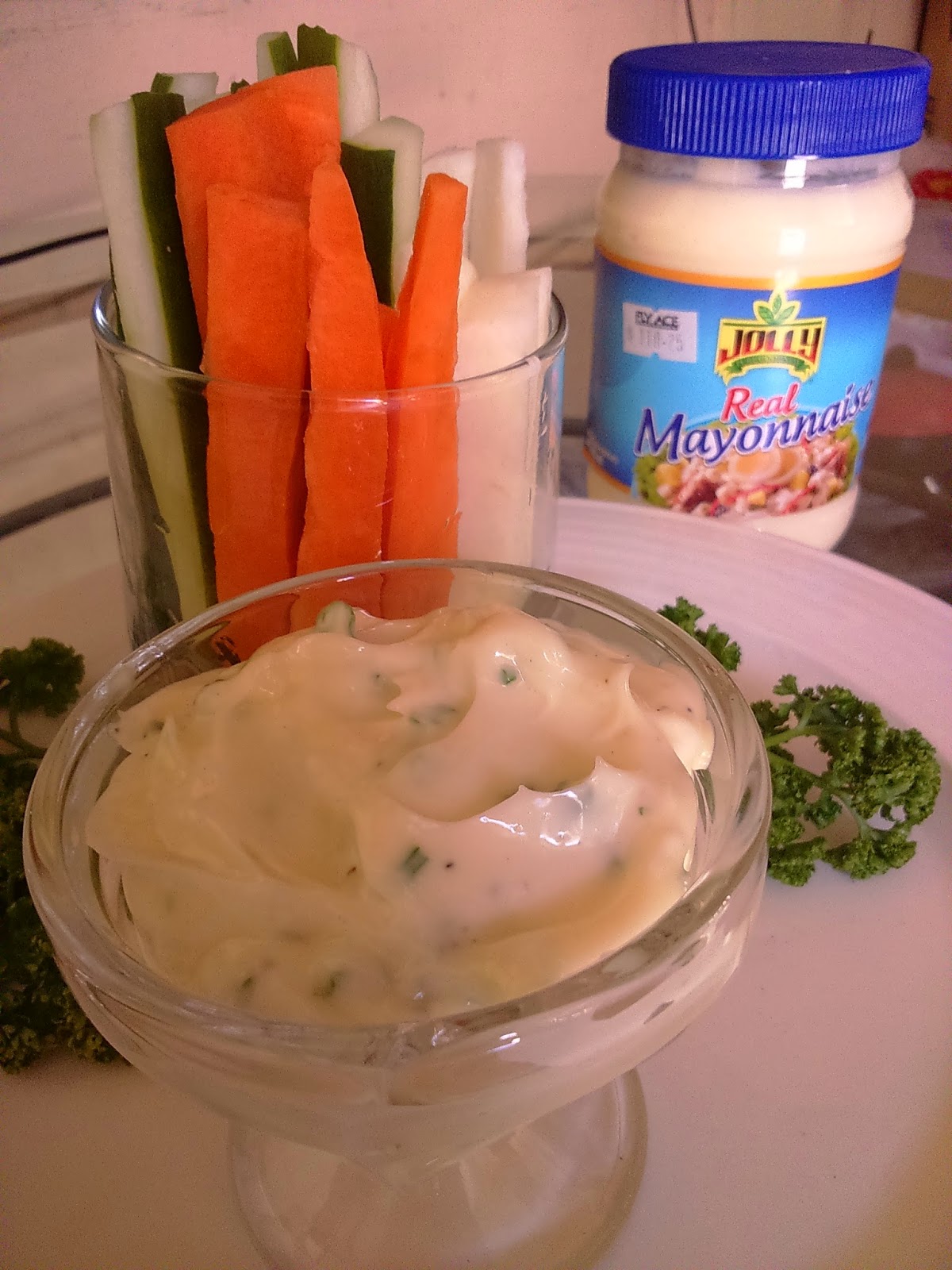 VEGETABLE STICKS WITH JOLLY MAYO DIP
Thats it mga friendship. A healthy snack with a very simple steps.
I am munching it right now while watching The Flash. Haha…yummy! 😀