Elabram Systems Group at LTE MENA, Dubai
Just recently, Elabram Systems Group Managing Director Mikel Yaw participated as one of the distinguished speakers at LTE World Summit- Middle East and North America (LTE MENA) and
happened at Conrad, Dubai. The event main objective is to position the Middle East and North America at the forefront of the connected world. Directors like John Tey, Tommy Ng and Muhammad Fathi Ali from Malaysia joined Mikel in Dubai and shared the Elabram Systems Group (ESG) solutions to the attendees such as Network Planning & Optimization (NPO), Talent Acquisition & Deployment (TAD), Business Process Outsourcing (BPO) and Knowledge Process Outsourcing (KPO).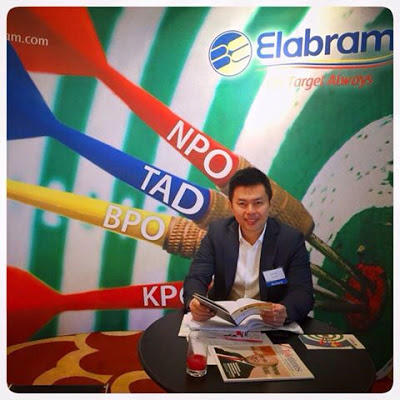 According to its official website, LTE MENA 2015 returned to Dubai this May 2015 for the 5th year and fulfilled the promises to be the most exciting event, reflected the impressive progression of the region over the last 12 months. More than 800+ attendees participated, more than 50+ Operators came and more than 50+ exhibitors shared their products and services. Middle East Operators such as Etisalat and Du are working towards increased network capacity, improved QoS for consumers and better monetization of new and current services. Challenging the leading innovators in the mobile broadband market, they are beginning to drive the connected revolution towards LTE-A, IOT, Smart Cities and 5G.
The emerging markets of the region continue to rollout LTE and expand their networks. Encountering different challenges and following different business models to their more established neighbors, they are beginning to harness the potential of LTE and drive revenues from new services.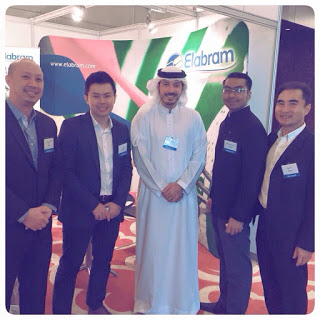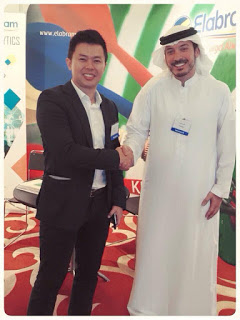 LTE MENA 2015 took a balanced look at both markets. Examining real case studies, the event incorporated advanced issues such as LTE-A, VoLTE, Video, Carrier-aggregation and 5G with LTE rollout success stories from emerging markets.
In addition the most senior speaker line-up seen to date, the event offered unparalleled networking opportunities, through round table sessions, panel discussions, speed networking, in-depth focus sessions and a considerable exhibition floor bringing together MENA's leading solution providers. The Elabram Systems Group (ESG) Directors participated in the Speed Networking, Signalling and Focus sessions. Also, ESG took advantage the booth space to share to the attendees a more detailed explanations of the solutions.
Elabram Systems Group is already 16 years in delivering quality solutions to different multinational and global companies worldwide and expanding to different industries such as Telecommunications, Mining, Information Technology and FMCG with headquarter in Malaysia and offices at Indonesia, Thailand, Philippines and Singapore and with more than 6000 manpower around the globe delivering quality solutions to different global companies.
For more information: [email protected] or please visit http://www.elabram.com