One of the brands of Oxychem Corporation is Powerclean Chemicals known to be the "Panlinis na Mura at Dekalidad Pa" in the cleaning industry today. As one of the fastest rising brands in the cleaning chemicals business, Powerclean Chemicals have a wide variety of cleaning solutions used in many laundry shops, janitorial companies, restaurants, spa, car wash, and other industrial institutions.
As a Mom who likes product that are in good quality without breaking my wallet and budget, I'm actually excited to try the products from Powerclean. T

hank you so much Oxychem Corp. for sending me Five Powerclean products.
I got to try them and let me go through it one by one.
Supreme Wave Powder Detergent
WAVE SUPREME

is a high grade powder detergent especially formulated for all types of fabric. It has strong cleaning power effective in removing dirt and variety of organic soil.

Quality yet cost-effective detergent.
LIQUID BLEACH

is mild and safe chlorine bleach for disinfection and all-purpose & all-surface cleaning. It contains sodium hypochlorite and releases chlorine that will react with your fabric stains. It is also effective in removing stains and whitening white fabrics.
DISHWASHING LIQUID

is an all-purpose dishwashing formula with anti-ba

c and intensified grease-cutting power for faster and more efficient removal of grease, fats and oils in dishes, pots and other kitchen utensils. It comes in three varieties, namely: Citrus, Lemon, and Antibac or Unscented. I used it on the feeding bottles of my daughter. There's no iffy residues after washing.

It is strong enough for you to clean silverware, dirty dishes, and pots & pans.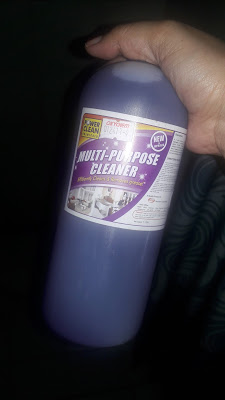 Multi-Purpose Cleaner is formulated to soften and remove grease, oil and accumulated dirt of any surface. Used it for cleaning our floors and walls even in our bathroom.
Liquid hand soap is a liquid hand cleaner with moisturizer. It keeps our hand soft after using it because of its moisturizer and I love its scent too.
The products of Powerclean Chemicals are truly high-quality, eco-friendly and of course affordable

. In fact, the unique qualities of Powerclean are now recognized as a Brand of Excellence in the Market. Good job!