USANIMALS, an FDA-approved dietary supplement for children and teens, was recently launched at the Happy Garden Café in Makati. Usanimals is a daily multivitamin for children ages 2 to 12 with a balanced formula that contains 23 essential vitamins, minerals, and antioxidants to support healthy growth and development for healthy immune functions and energy levels, and bone support.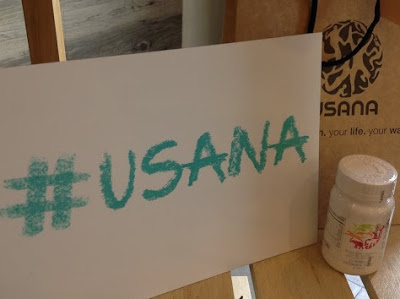 With the help of Usanimals by USANA, parents can support their children's growth in a fun, convenient and healthful way.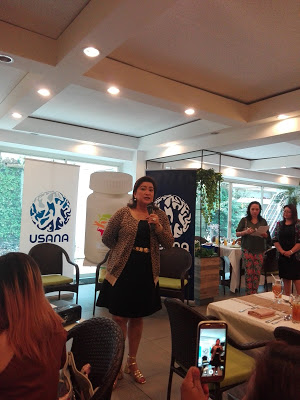 Good growth encompasses all aspects in the development of children – from physical, physiological, intellectual, emotional and psychological. We are proud to say that Usanimals by USANA can support the nutritional demands of growing children by providing the relevant and the most comprehensive nutrients that result in improved overall health development. ~Gen Blasurca, Corporate Pharmacist at USANA
The multivitamin was relaunched in response to parents' clamor for complete, high-quality and effective kids' multivitamins. According to Blasurca, each Usanimals tablet is complete with 23 essential multivitamins, minerals and antioxidants that promote children's healthy growth and development, a healthy immune function, balanced energy levels, bone support.
Children need a diet sufficient in macro and micronutrients. Macronutrients refer to carbohydrates, fats and protein needed by the body to provide the vital energy and body building elements for survival and development.
Meanwhile, micronutrients are essential vitamins and minerals children needed in small amounts to support their physical and mental development. A child's diet must also be sufficient to provide for the accumulation of stores of nutrients in preparation for the accelerated growth spurts of the teen years.
The lack of micronutrients such as iodine, vitamin A or iron in their daily diet may result in brain underdevelopment and poor performance in school, as well as the inability to cope with stress.
Usanimals contains quality antioxidants, vitamins and minerals to help ensure that the essential nutrients are present in your child's diet. It contains vital micronutrients such as Vitamins A, C, E, and zinc to boost immunity; B6, B12, folate, and choline for healthy brain function; calcium, magnesium, and vitamin D for strong bones and teeth; and iron, thiamin, and B12 for energy. It also contains calcium pantothenate, biotin, inositol, antioxidant phytonutrient complex (blackberry, raspberry, cranberry, blueberry fruit powder), selenium, copper, manganese, chromium, molybdenum.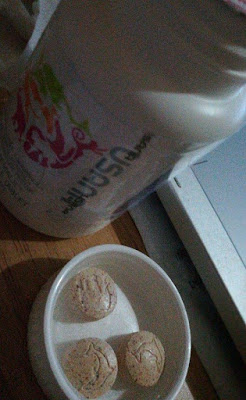 It is free of artificial flavors and sweeteners. Each chewable tablet is easy to eat, is stamped with animal shapes and has a natural wild berry flavor, making it a yummy and fun treat for kids!
Feeding Program
USANA True Health Foundation (THF), USANA's corporate social responsibility organization, recently partnered with Cornerstone foundation — an education program under the group Couples for Christ, the Ateneo Center for Educational Development and the Department of Education – conduct a six-month feeding program during their Saturday classes.
Throughout the program's duration, the students were individually weighed and their heights measured before and after each feeding cycle, to track their physical development. It also allowed USANA's program coordinators to monitor the other health needs of the children.
Aside from the weekly feeding sessions, USANA also generously gave each of the students a six-month supply of Usanimals. Results of the student's physical progress, to be available early this year, will be used to improve the program further.
The USANA difference
"USANA ensures that it manufactures products that are well-researched and is backed by reliable and accurate science," said Aurora Gaston, USANA Vice President for the Philippines and Indonesia. "We have in-house world-class scientists who test the potency and purity of USANA product to ensure complete and balanced formulas."
"Our scientific Advisory Council consists of independent associates whose insights into product applications and efficacy to help us deliver high-quality products that promote human health."
"We work with distinguished scientific institutions who conduct research to ensure out company provides cutting-edge nutritionals."
"At USANA, we believe that the quality of raw ingredients is of the utmost importance. USANA only uses ingredients of high quality to ensure maximum purity, potency, and bioavailability."
USANA
a world-leading company in nutritional supplements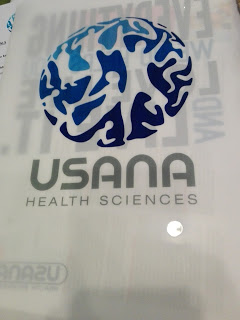 Founded in 1992, USANA Health Sciences is a U.S.-based nutritional company that manufactures high-quality supplements, personal care and healthy food products in its FDA-Registered Drug Establishment in Salt Lake City. In the Philippines, the company recently celebrated its 8th year, earning Php 4 billion in local sales last year.
For more information on Usanimals and other updates from USANA Philippines, visit and follow USANA's social media portals on Facebook (facebook.com/OfficialUSANAPhilippines), Twitter (@usana_ph), and Instagram (usanapilipinas).