Bel-Air Village has developed from a small community of pilots and their families to one of the most vibrant barangays not just in Makati, but also in Metro Manila.

Today, the village celebrates 60 vibrant years with "Bel-Air: Kumikinang", the 2017 edition of its now-famous annual Pasinaya celebration to be held from May 26 to 28, at the Solar Street Park in Bel- Air 3.
The Pasinaya was conceptualized in 1993 by current Barangay Bel-Air Captain Nene Lichauco as a way to help establish camaraderie amongst the Bel-Air community through various activities. From a simple celebration, it has evolved into the most awaited social events in the Metro Manila calendar.
The highlight of this upcoming event was cited during the Press launch of Bel-Air @ 60 Kumikinang featuring a sneak preview of the Ben Ferrales x Zalora collection.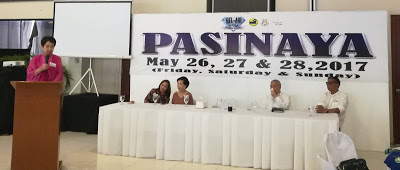 A glimpse of
fashion show featuring the designs of Filipino fashion Ben Ferrales and Zalora.com.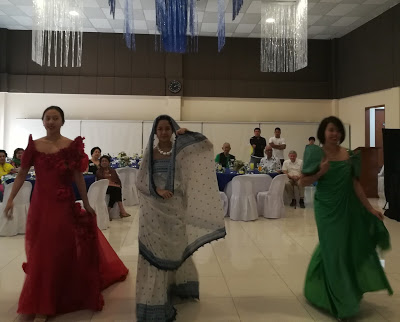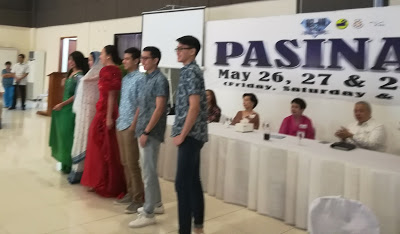 Here are the highlights of the 3 days Pasinaya Event in Bel-Air:
On May 26, Friday, there will be free kalesa rides from children from 1pm to 5pm. It's also kasambahays', yayas', and drivers' time to shine with the Gabi ng Kasambahay at 7pm featuring singer Jennie Gabriel. Talented yayas, drivers, and kasambahays will also take the stage with the grand finals of Kasambahay Idol as part of the Gabi bg Kasambahay.
Meanwhile, it's Saturday in the park for fun on May 27, kicking off with marching band at 7am and the opening ceremony for Pasinaya at 7:30am. Kids can enjoy a free kalesa ride from 8am to 5pm. At 10am, children will also enjoy a special Children's treat with kiddie booths, mascots, and tectonics. Meanwhile, mommies will enjoy the Salu-Salong Agahan with Kusinerong Pinoy at 8:30am. Comedians and singers AJ and Le Chaz will entertain Pasinaya guests 12 nn. The kids can also get close and personal with their favorite characters with Moana Bubble show 2pm and Gimme 5 Musical show at 2:30pm. Games and fun prizes also await participants of the Bel-Air Challenge at 3:30pm. At 5:30pm, dance groups will groove their way to the grand prize of the Inter-Barangay Hip-Hop dance competition. The day will be culminated with the exclusive fashion show featuring the designs of Filipino fashion Ben Ferrales and Zalora.com at 7:30pm, followed by a band night at 8:30pm.
Sunday is fun day for the final day of Pasinaya on May 28 starting with free kalesa rides for kids. At 9am, there will be mass, including a flower offering to Mama Mary for kids and a blessing of pets. At 10am, furry fashion reigns supreme with Diamonsd are Fur-ever, Doggie Fashion show. Lunchtime entertainment at 12:30 will be provided by comedinnes Boobay and Pepita. At 2pm, exciting prizes are up for grabs with raffle and the Pa-Bingo sa Bel-Air. At 7pm, the Bel-Air community will gather together for special perfomances at the Pasinaya Velada followed by a performance by the Power House Band at 8:30pm.
I am sure it will be a fun and awesome event. See you in Bel-Air Pasinaya celebration.