Are you looking for gift ideas for your kids? How about that long-overdue pamasko for your inaanak? Here's a chance for you to give your wonderful kids, nieces and nephews, and your inaanak that you haven't seen for a while an experience they will never forget: Let them be a part of "Magic On Ice."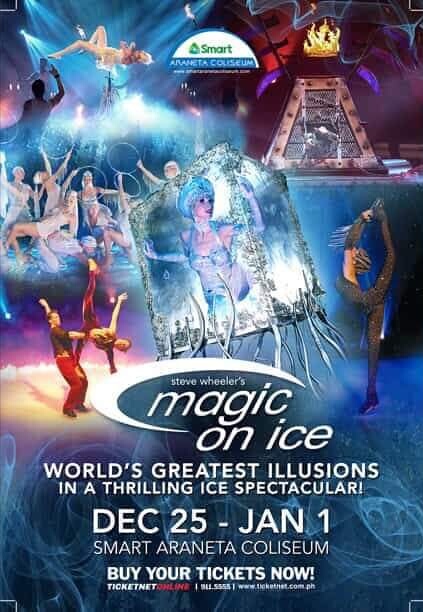 "Magic On Ice" is an ice illusion spectacular that has already wowed millions of audiences in the US, Europe, Middle East, and Asia. It comes to the Philippines for the first time this year, and will run from December 25 to January 1, 2019 at the Smart Araneta Coliseum.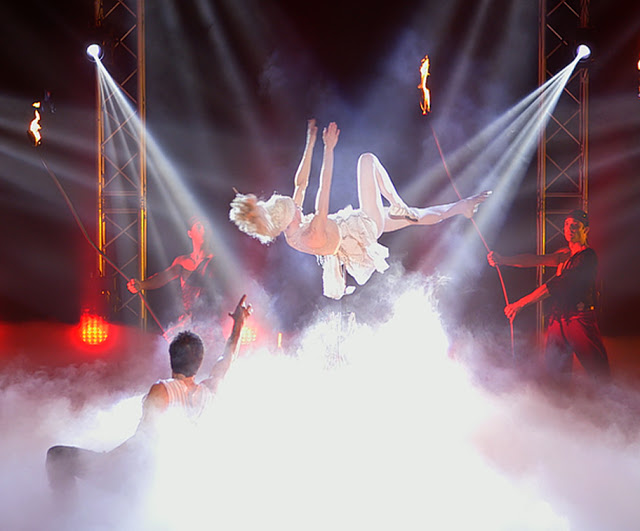 The act called On The Edge is a breathtaking illusion that has stunned the world over!
A new and exciting show you shouldn't miss, creator Steve Wheeler describes "Magic On Ice" as "a unique combination of ice skating and magic. It combines the speed and the elegance, the power and beauty of ice skating with big, theatrical magic illusions."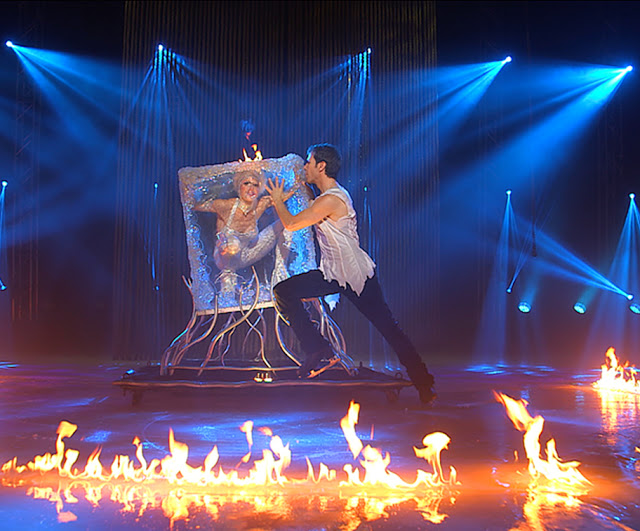 Ice Angel is one of the principal characters in 'Magic On Ice,' who is also the show's Spirit of Light
Furthermore he notes, "The audience will see lightning fast appearances, vanishes and transformations, beautiful levitations, death-defying escapes, and some real fun, interactive comedy numbers that involve members of the audience."
And this is where the thrill happens.
At one point in the show, the "Magic On Ice" performers will bring in select kids from the audience to participate in one of the segments. And if you want your kids to be in on this, you may visit the Magic On Ice Facebook page if you are a Patron /VIP ticket holder or buyer to join the raffle for slots.
Send a Direct Message via the FB page, with a photo of your tickets, your name and contact details, as well as the names and ages of the kids you want to nominate to the show. Only two kids per entry are eligible.
The "Magic On Ice" kiddie audience slots are for kids aged 5 to 12, and they must be ticket holders themselves. Follow the instructions on the FB page for this extraordinary chance to give your kids a magical Christmas memory.
Meanwhile, MasterCard has announced an extension of their promo for discounted "Magic On Ice" tickets from now until Dec 24, 2018. MasterCard Credit or Debit card holders may avail of a 20% discount at all Ticketnet outlets and the box office at the Yellow Gate of the Smart Araneta Coliseum.
Online ticket buyers through www.ticketnet.com.ph may use the promo code MCMOI2018 to avail of the discount (DTI-FTEB Permit No. 15698 Series of 2018).
For those who are also looking to complete their Christmas celebration minus all the hassle and the traffic, you may also opt to stay at Novotel Manila Araneta Center, just beside the Big Dome. They have an ultra convenient "Stay N Delight in Christmas Magic" promo bundle, which offers a really good discounted deal: Overnight stay for two with Buffet Breakfast plus two (2) Lower Box tickets to "Magic On Ice" for only P8,000 nett. This promo runs from Dec. 25 to Jan. 1, 2019.
"Magic On Ice" is sponsored by MasterCard, Purefoods, Pizza Hut, Taco Bell, Dairy Queen; with official residence Novotel Manila Araneta Center; service sponsors PowerTrac, Omizu, and Charter Ping-Ang; and media partners Fox Life, Business Mirror, Health & Fitness, Manila Bulletin, Click The City, Inquirer.net, Monster RX 93.1, Mellow 94.7 and Crossover 105.1.