If you are looking for ways to observe fasting and abstinence this Lenten Season, you may want to try this 'hidden gem' in the menu of Mang Inasal.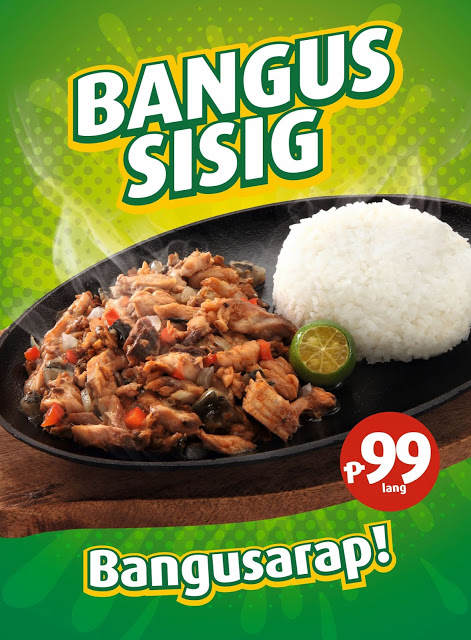 Try the Mang Inasal Bangus Sisig which a number of foodies claim to be really "Bangusarap!"
Savor this delightful dish of sizzling bangus chunks, seasoned with special spices, ideal this Lenten Season.
During Easter and for the rest of the year, you can still have your fix of Bangus Sisig, together with other Mang Inasal favorites like the Chicken Inasal, Halo-Halo, Pork Sisig, Palabok, Molo Soup and New Iced Gulaman.
Visit any of the over 500 stores of Mang Inasal nationwide or place your orders at #733-1111.