Mabel Amante-Villena and husband, Papillon Villena – the Villena's aspiring business entrepreneurs are first and foremost dutiful parents who strive to always nurture their son in the safest space possible.
Accustomed to a standard level of cleanliness, they became aware, while visiting their home in the Philippines, of the need to create a service lacking in Batangas. The incident happened when Mabel's husband had an allergic reaction to dust and pollen in the surroundings.
Concerned for her family, she suddenly realized that a cleaning service was needed which could provide the people with professional quality cleaning.
Thus, they created a service like no other before-one that fully gives importance to kid and pet safety and those with sensitivities and allergies all while being completely environment-friendly. They then discovered a plant-based cleaning solution that is made from neem which is known for its antimicrobial, antiparasitic and anti-viral benefits .
Their vision was materialized as what we now know as Cleen and Green, the eco-friendly cleaning service, and which we also love today. Cleen and Green has impressed everyone with their advanced use of plant-based, non-toxic,non-chemical cleaning solutions, modern cleaning technology and very efficient cleaners that can manage from ceiling, wall to floor. They are also known for doing high ceiling cleaning because of their professional cleaners with complete cleaning tools including scaffoldings and high ladders.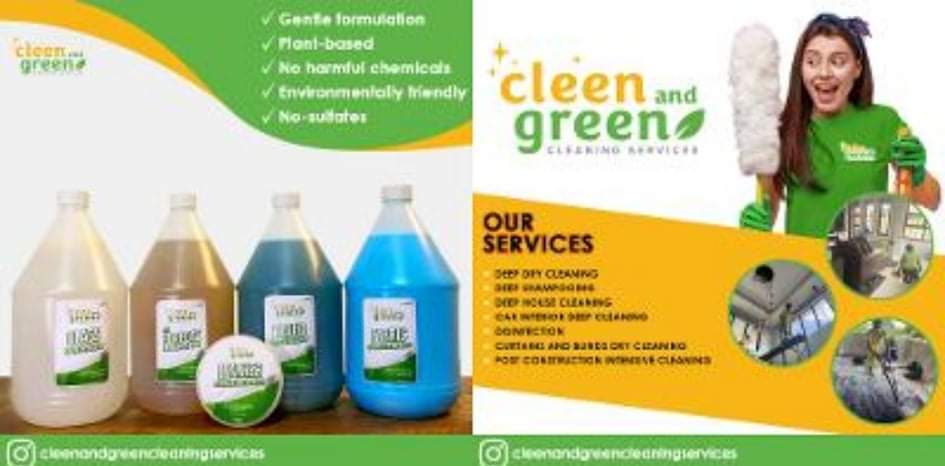 Cleen and Green has brought great development to the community since its inception and has inspired all with their mission towards greatness. This company has now become a force of nature in the industry pushing beyond expectations and advancing to new territories. Starting out with their home with only three cleaners, now they have grown to a good number of cleaners currently assigned to four different locations (Lipa, Cavite, Laguna and Quezon City) in a span of just one year. Their advancement is clear, as well as their innovative franchise model, actively partnering with overseas Filipinos. It leads us now to wonder how much bigger will the success be for C&G in the near future. Check their website and social media channel links below:
Website: https://cleenandgreen.com/
Instagram: https://www.instagram.com/cleenandgreencleaningservices/
Facebook: https://www.facebook.com/cleenandgreencleaningservices/