Enjoy complimentary access to a lounge and superior private cinema experience starting at ₱400 per head
Watching a movie in a cinema is an experience that's hard to replicate. With booming surround sounds, larger-than-life scenes, and the joy of leaning back to witness a filmmaker's vision coming to life, watching movies is as close as we can get to being at the heart of the action.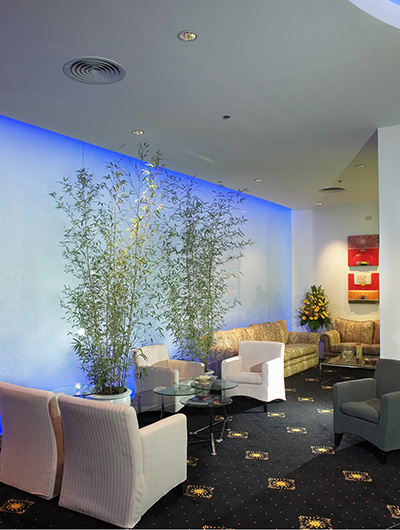 But what if we told you that Araneta City is leveling up your movie-watching experience and making it more luxe? Sounds interesting right? Well, the City of Firsts is now offering a private, upscale cinematic experience at the Gateway Platinum Cinema.
You've read that right! You together with your friends and family, can enjoy the latest films shown using a laser projector to ensure clearer and brighter images, accentuated by Dolby Atmos Cinema Sound that creates a 3D audio experience, all while relaxing and laying back on authentic La-Z-Boy chairs.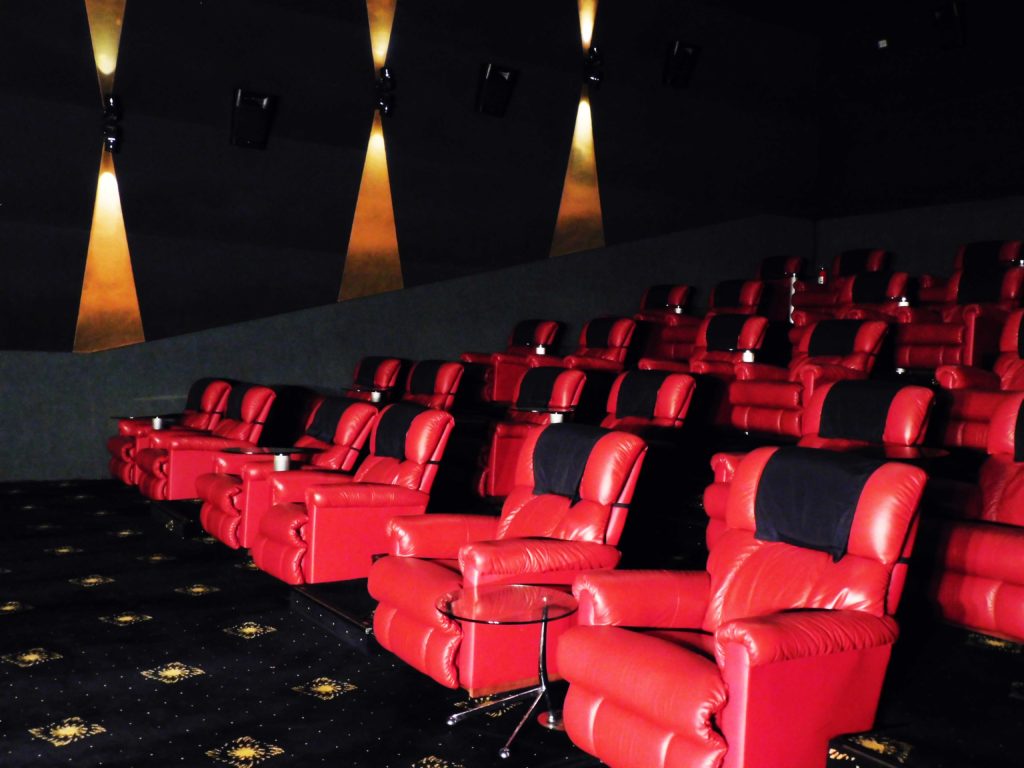 It's truly the perfect bonding experience for the people you value most!
Aside from these top-of-the-line amenities, customers who avail of the block screening offered at the Gateway Platinum Cinema can enjoy 30-minute complimentary access where they can bring in food and drinks that they purchased from any establishment, dine, enjoy their beverages, and even share a conversation with friends and family. The lounge comes complete with a bar where diners can take their meals and comfortable chairs and sofas where movie-goers can have some time to relax and unwind before the movie starts.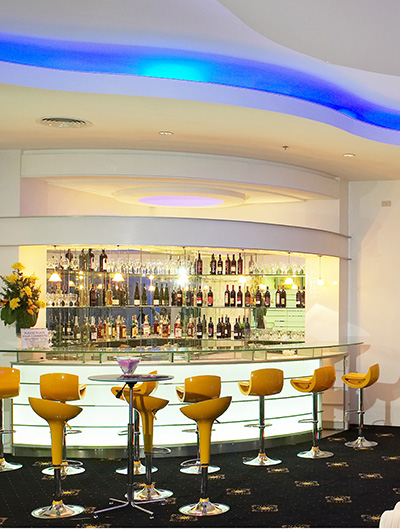 With prices starting at just ₱400 per head, Gateway Platinum Cinema offers movie aficionados the ultimate movie-watching experience and for an additional ₱100, you can enjoy a deluxe cinema experience while also enjoying a bag of popcorn.
To enjoy the ultimate luxury cinema experience and complimentary access to the lounge, you can book the Gateway Platinum Cinema for a private screening. All you have to do is fill out the form found in this link https://bit.ly/GatewayPlatinumCinema, provide your name, contact details, choice of film, and your preferred screening date and you're all set!
You can also avail of exciting deals from Pizza Hut when you book the Gateway Platinum Cinema for a private screening! Gateway Platinum Cinema private screening customers are entitled to 10% off on selected Pizza Hut products. So, make sure to book your tickets and then head to Pizza Hut for the perfect pre-screening meal.
"The Gateway Platinum Cinema promises to be a truly elevated experience for movie buffs who'd like to spend some quality time with the family or the barkada. Not only can you enjoy the latest blockbusters in complete privacy or in the company of family and friends, we're also offering you different amenities, such as the Gateway Platinum Cinema Lounge, that truly takes your movie-watching experience to the next level," Irene Jose, COO of Uniprom said.
March and April are filled with some seriously exciting movies, so secure your slots for an upscale cinema experience at the Gateway Platinum Cinema!
One of the most awaited films of the year is now showing, as Matt Reeve's take on the Dark Knight finally hits cinemas. The Batman, which stars Robert Pattinson as the fabled caped crusader, finds the World's Greatest Detective faced with one of his most dastardly foes, the Riddler. See a younger Batman take the streets of Gotham to protect its people from the abuse of power and corruption that has long riddled the City.
Meanwhile, Marvel's latest offering Morbius is hitting the screens on March 30 and stars Jared Leto as the titular character. Leto plays a biochemist who tries to treat his rare blood disease only to find out that his experiment has caused him to develop a form of vampirism that gives him superpowers. Aside from Leto, Morbius stars Michael Keaton, Matt Smith, Adria Arjona, and many others.
Another much-anticipated blockbuster is Fantastic Beasts: The Secrets of Dumbledore which is coming to Philippine cinemas on April 16. The movie sees the return of magizoologist Newt Scamander, played by Eddie Redmayne, as he works to thwart the plans of evil wizard Gellert Grindelwald, portrayed by Mads Mikkelsen. The movie is expected to uncover the mysterious past of Albus Dumbledore and will surely attract fans of the Wizarding World. Aside from Redmayne and Mikkelsen, the movie stars Jude Law as Albus Dumbledore, Ezra Miller as Credence Barebone, and many others.
We know you're excited to watch all of these great films. That's why Gateway Platinum Cinema employs the strictest standards when it comes to disinfecting and sanitizing the theater. UV light sterilizers are situated throughout the venue and the air system is also UV treated. Frequent disinfection is also conducted especially in high-contact areas.
Aside from that, strict implementation of protocols like mask mandates and temperature checks continue to be implemented. In fact, Gateway Cineplex has been awarded the Safety Seal by the local government of Quezon City. Ensuring you that your health and safety always come first at the City of Firsts.
To know more about the latest about Gateway Cineplex, please visit https://www.gatewaycineplex10.com/, you may also like and follow them on Facebook, Instagram, and Twitter.