Last weekend, we went to Rylee's pediatrician for her 5 in 1 vaccine and rota. We also decided to have her ear pierced at the same time…We chose earrings with her birthstone (I think it's Opal).
And the moment came…waaah…Rylee cried very loud, even heard outside the clinic..
What touched me most is that Ryan's face is also teary eyed, sobrang naawa kay baby.
And when she stop crying, her dad look at her again, she make paawa face and cried again.
That time I tell Ryan to go out first kasi parang nagsusumbong si baby sa kanya..hehe..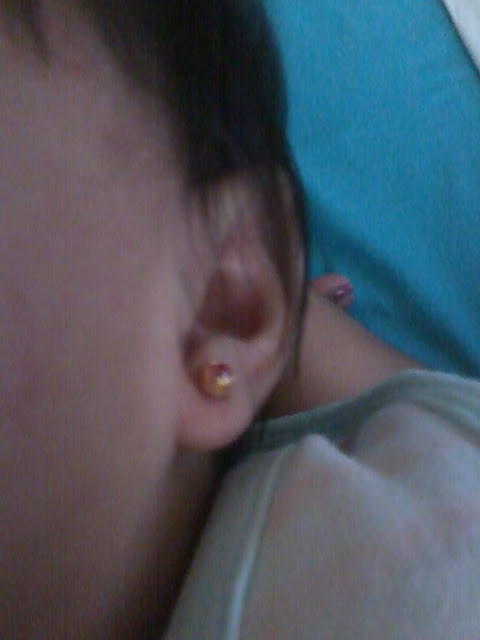 With her birthstone earring…
After that, she's ok na, parang walang nangyari..hehe..she even played with us when we got home…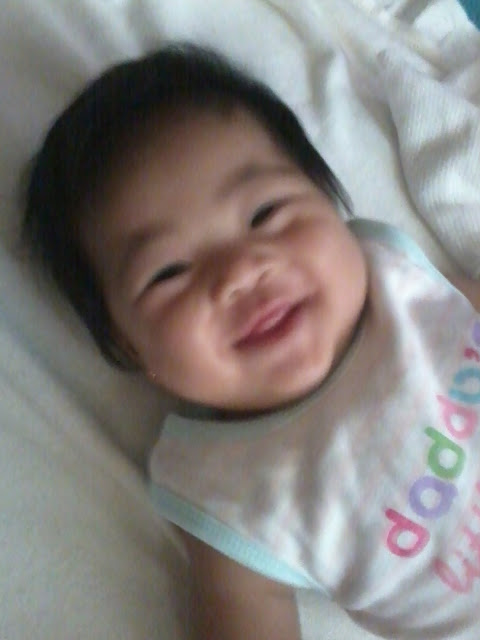 .
I will also photoblog what we did on that happy weekend…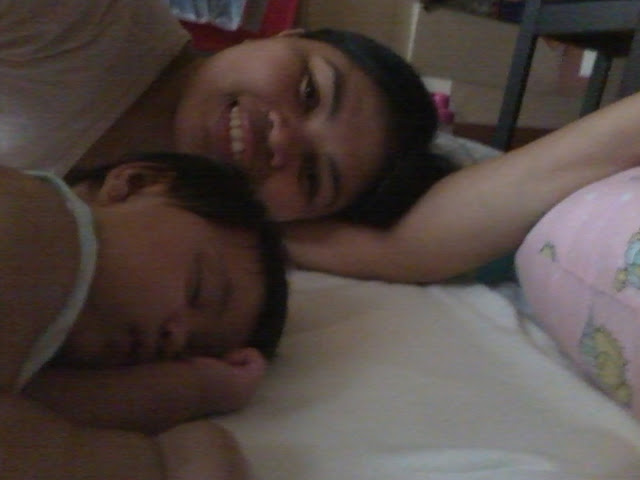 Sleep…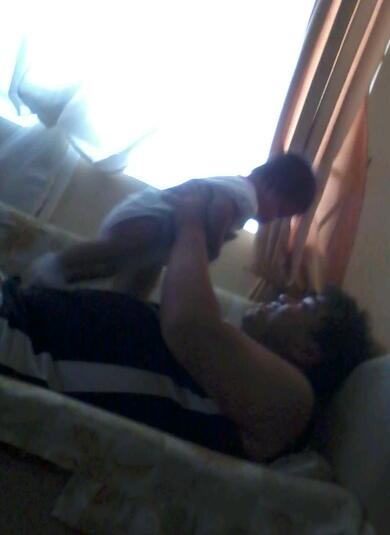 played with daddy…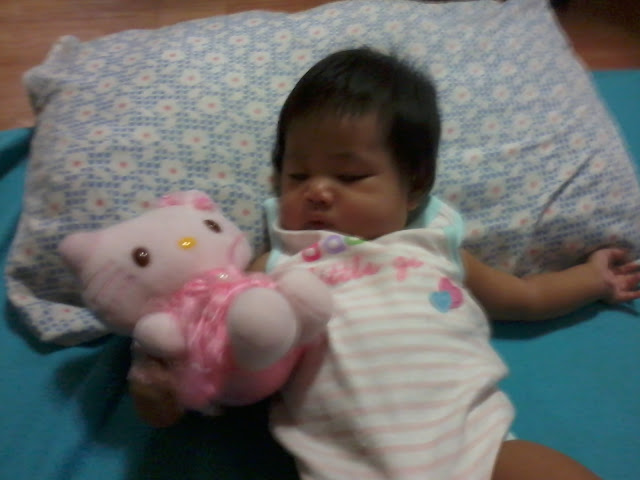 played with hello kitty….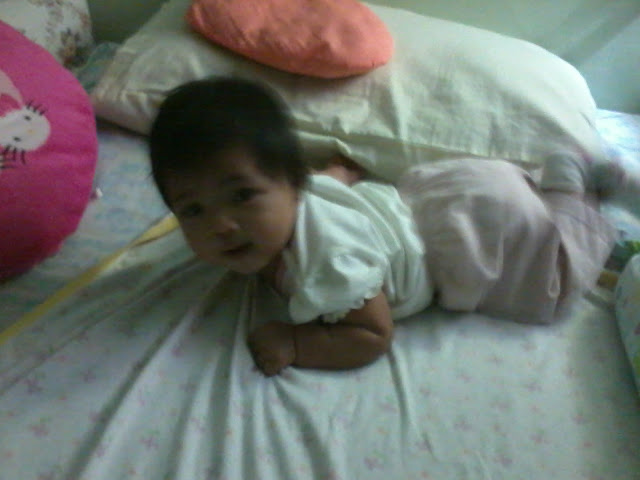 practiced how to dapa..hehe..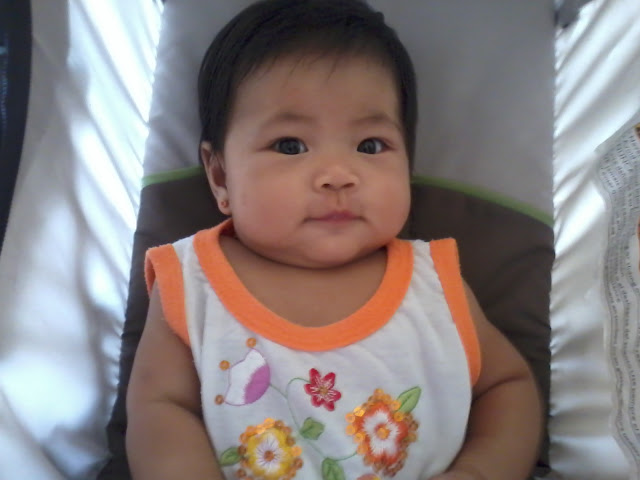 posed to the camera…ahaha…
We make her pasyal on the subdivision, she likes to be outside kasi..hehe..
We had so much fun that time.Looking forward on the next weekend!!!
Happymuch! ♥♥♥