Host, Program and Prizes


Most of the blog that I've read, they all say na sa Host nakasalalay ang success ng party, which I agree naman. If hindi kasi alive yung host, mahahawa din ang mga guests right?
And so I started looking for an exceptional host na budget friendly, kaya lang di pa rin sila budget friendly..lol..
I thought of having other gimik like bubble show, then yung ninang ni Rylee ang mag-host para naman pasok sa budget. Si daddy Ryan medyo hindi nya feel ang bubble show kaya hanap na naman ako ulit ng ibang option.
Then I learned that Jollibee is accepting outside party, you just have to pay their party fee of P1,750 that includes 30 balloons, crayons, game prizes and mascot appearance. The minimum food package is P4,000.
Pasok sa banga..lol..may host na kami, may food na para sa mga bata, may jollibee mascot pa..#ohdiba
So nag-deposit na kami and signed the contract na, that was 1 week before the event.
2 days before the party, the Party Manager of Jollibee called us and informed na ayaw daw pumayag ng head office nila na pumunta si Jollibee mascot sa Cowboy Grill..whaaattttt…? 2 days na lang ate saka mo sasabihin sa akin yan? nakakalokang tunay!
Dahil sa inis at stress ko, hinayaan ko na lang si daddy Ryan ang makipag-usap sa kanya. expert sya dun eh.
And to compensate for the unavailability of Jollibee mascot and the stress that we had, they gave us so many freebies. #blessingsinDisguise
Jollibee pa din ang nag-host nang party ni Rylee (actually, isa yun sa freebies..hehe).
I can say that magaling ang na-assign sa amin, si Kuya Loy, sanay na sanay na talaga sya mag-host.
I prepared kasi my own program and games para related sa theme, na-discussed ko ito sa kanya for like 5 minutes lang. And nakuha naman niya agad. Ang galing! Very alive din sya mag-host. Very Good! Clap..clap..clap..
After the party, we texted their Manager and told her na very professional ang team nya. Despite what happened, masaya kami sa service nila. #loveuJolibee
For the program proper, let me show you the photos:
The Grand entrance of the birthday girl together with Daddy Ryan and Mommy Lally
Opening prayer by Ninang Kenette
Tita Ellen for the trivia question, when is the real birthday of Rylee?
The first game is Collect all the Jellies, in short, paramihan ng makukuhang mga jelly ace…hehe…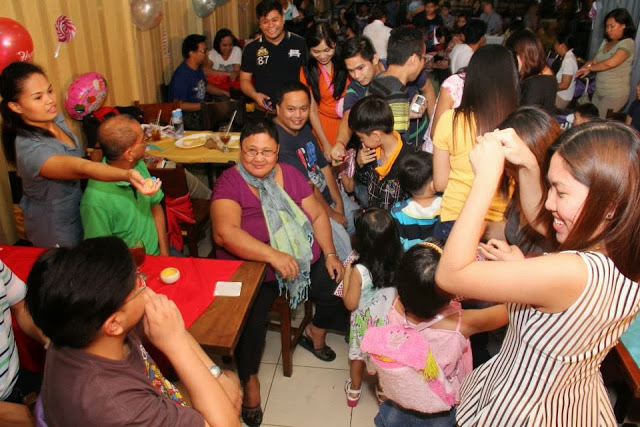 hanap-hanap lang pag may time…
Second game is Bring me game..hindi na ata talaga mawawala yun sa isang kiddie party..lol
Game no.3 is Trip to Rylee's Candyland, it's like Trip to Jerusalem but with a twist.
Game no.4 is Longest Happy birthday
the participants
For the Adult game, ang mga ninong at ninang ni Rylee ang pinilit namin na maglaro…hahaha!
This one is Oreo-eating game with a twist also…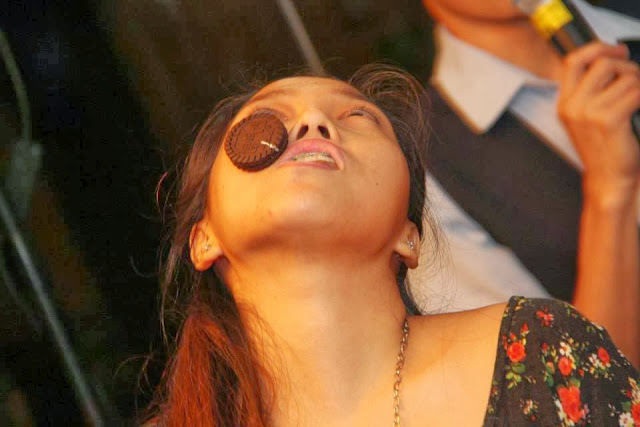 go ninang Kenette!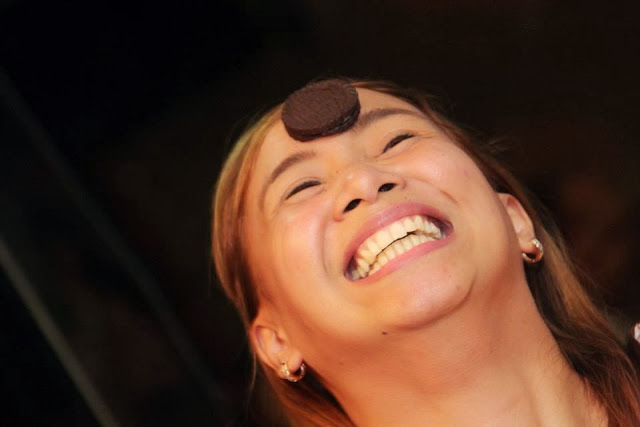 Go ninang Jess!
Kuya Loy added another adult game, it is called funny bones (pagdidikitin bawat part ng body na sasabihin nya)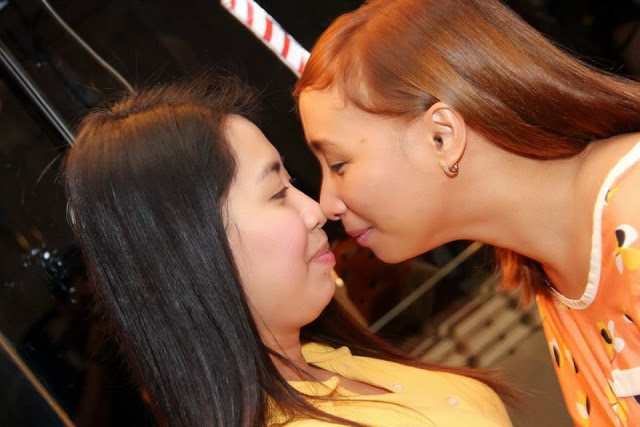 nose to nose…lol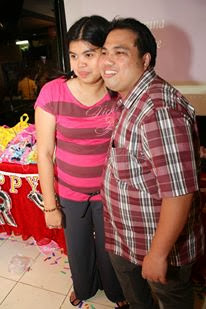 syempre kasama din kami..hihi…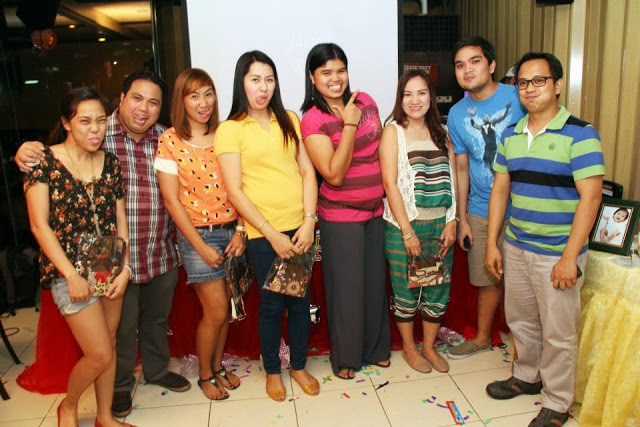 thank you mga pare at mare sa pagiging sports..:-D
These are the prizes for the kids..sarap mamili sa divisoria kaya ang dami namin nabili…
These are the prizes for the adults…
The kiddie food from Jollibee – chicken and spagheti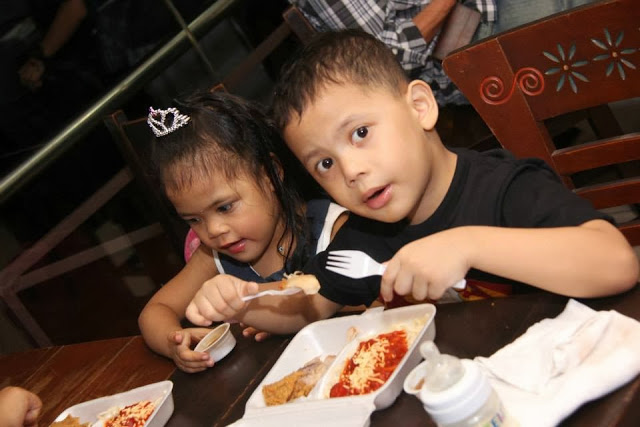 sarap ba kuya ikoy? hehehe….
You can also inquire about their outside party but see to it na hindi restaurant ang venue ninyo to avoid the hassle. Blessing in disguise talaga ang nangyari sa amin…hehe..
Happy birthday Rylee!