The Trick or Treat no. 3 event na pinuntahan namin is sa office ni daddy Ryan, sa Century Properties Group, Inc. that was held last October 30, that is also the actual birthday of Rylee, so we decided to register her, then we will have dinner na lang after.
Sila Lolo Papa, Lola Mama at ate Jen ang nagdala kay Rylee sa office ni daddy Ryan kasi may pasok kami that time eh. Me naman, nag-undertime para makapunta sa event…#stagemom
Since Fairy na ang costume nya last time, syempre iba na ang costume nya ngayon, hehe..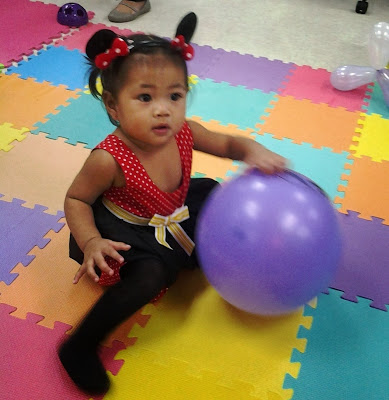 Rylee the Minnie mouse…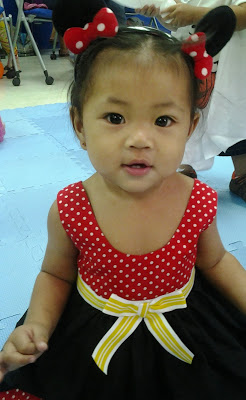 Ikaw na talaga anak,ang pinakamagandang Minnie mouse…#loveYourOwn
ang cute ng mga batang naka-costume…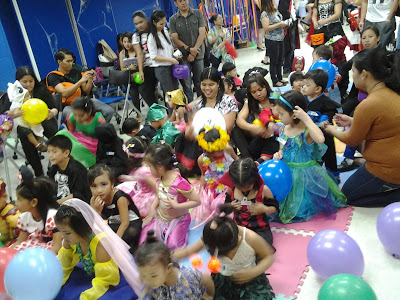 and surprise guest nila si Jollibee…#bongga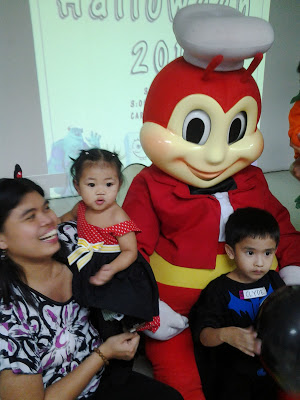 We had so much fun, ang daming activities eh, at syempre ang dami ulit namin chocolates and
candies…:-D
After that, we proceed to Glorietta to have dinner and celebrate Rylee's first birthday.
Let the photos make the kwento….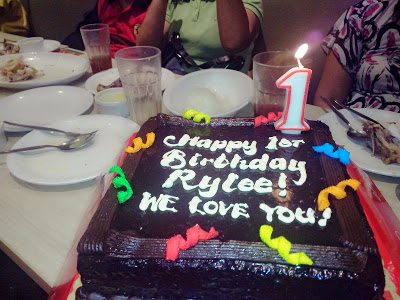 the birthday cake…yummy!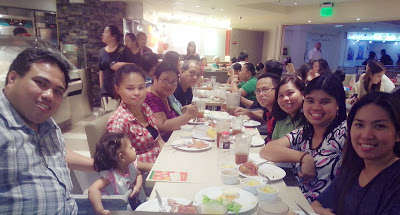 ang mga bisita…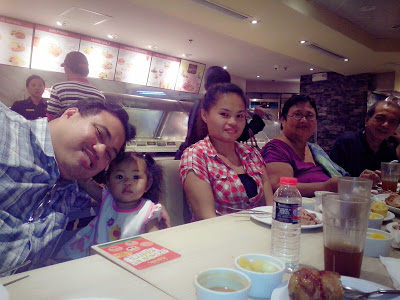 daddy Ryan, Baby Rylee, Ate Jen, Lola Mama and Lolo Papa (kita nyo pa ba sya? #ayunsaDulo)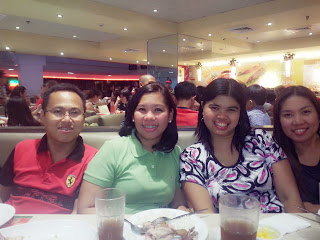 Tito Mike, Tita Cai, Mommy Lally and Ninang Cathy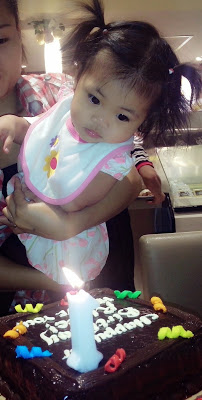 Happy Birthday anak…we love you to the moon and back!
pangpa-good vibes lang, post ko na din picture na to kahit feeling ko eh magagalit si daddy Ryan..hihi…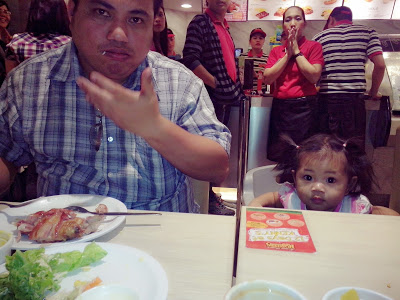 ang cute kasi eh….di ba mga friendship? #lol #peacedaddyRyan :#FatherAndDaughter -D
at eto pa…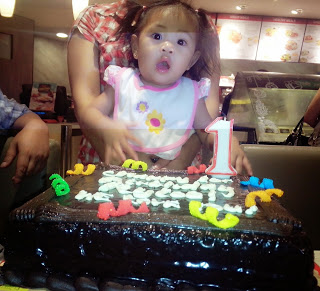 GULAT look ni Rylee…milestone mo yan anak..hehe…#angCute
Next post ko is about Rylee's birthday celebration including supplier's rating…
Goodnight mga friendship!