Before the LOVE month end, let me share with you mga Friendship kung saan kami nag-date ni Daddy Ryan last February 14. hehe..#IKnow #latepost ^_^
Since Friday and payday pa ang Valentines day, sakto sahod na yun ni Daddy Ryan kaya may pang-date na sya sa akin. hihi…
We met in Greenbelt after work. We looked for a nice restaurant na hindi pa namin na-try. As much as possible, if we ate na sa ganitong restaurant, di na namin uulitin not unless favorite talaga namin like Max's and Kenny Rogers.
Kami ang couple na "food explorer"..#selfdeclared #lol
This time, we tried Bubba Gump in Greenbelt.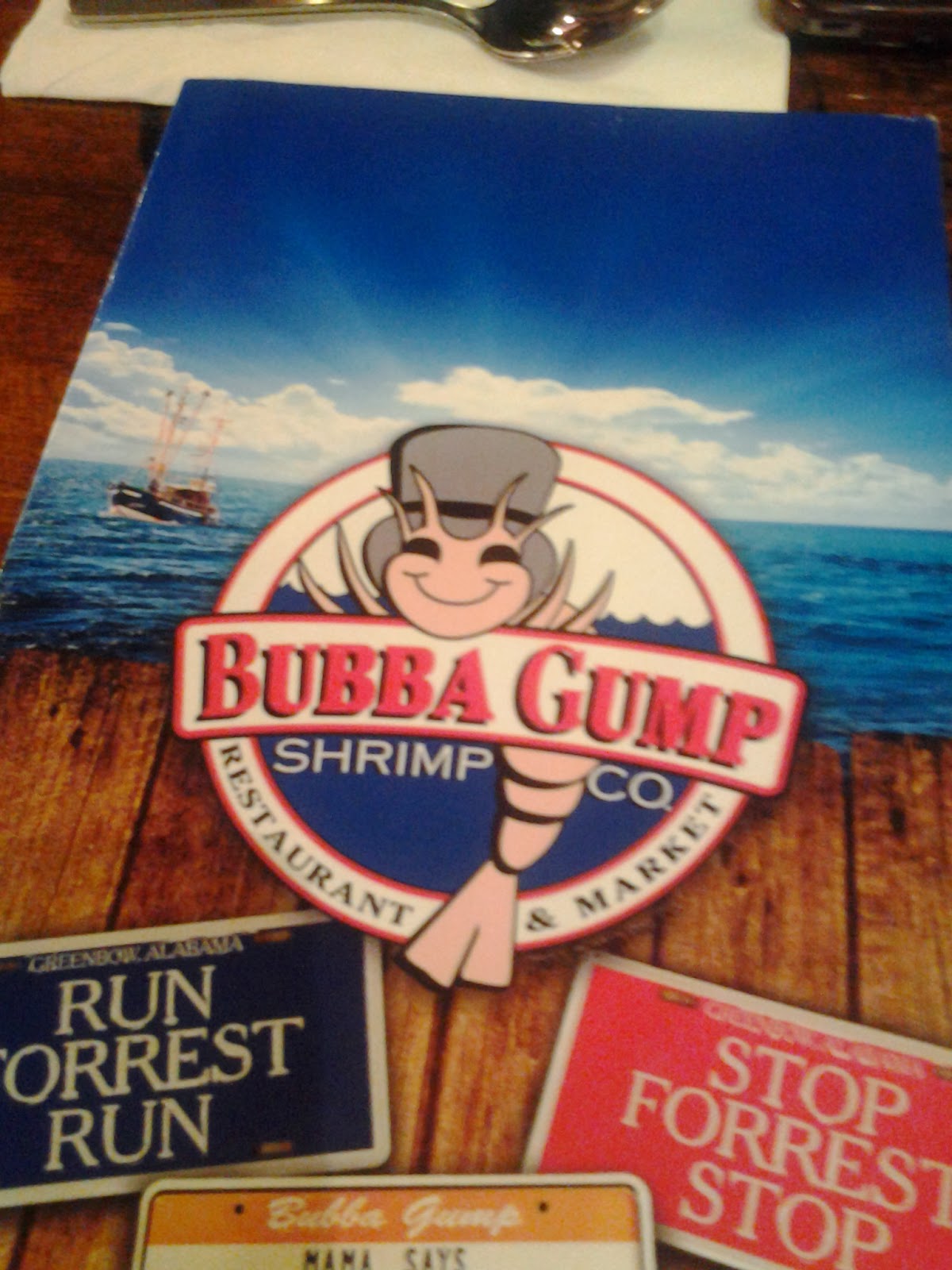 Parang sosyal kaya we checked first the menu. hehe..mahirap na baka maghugas kami ng plato.#lol
And aprub naman ang price kaya gora kami…:-D
While waiting for our order, I gave to daddy Ryan my gift to him.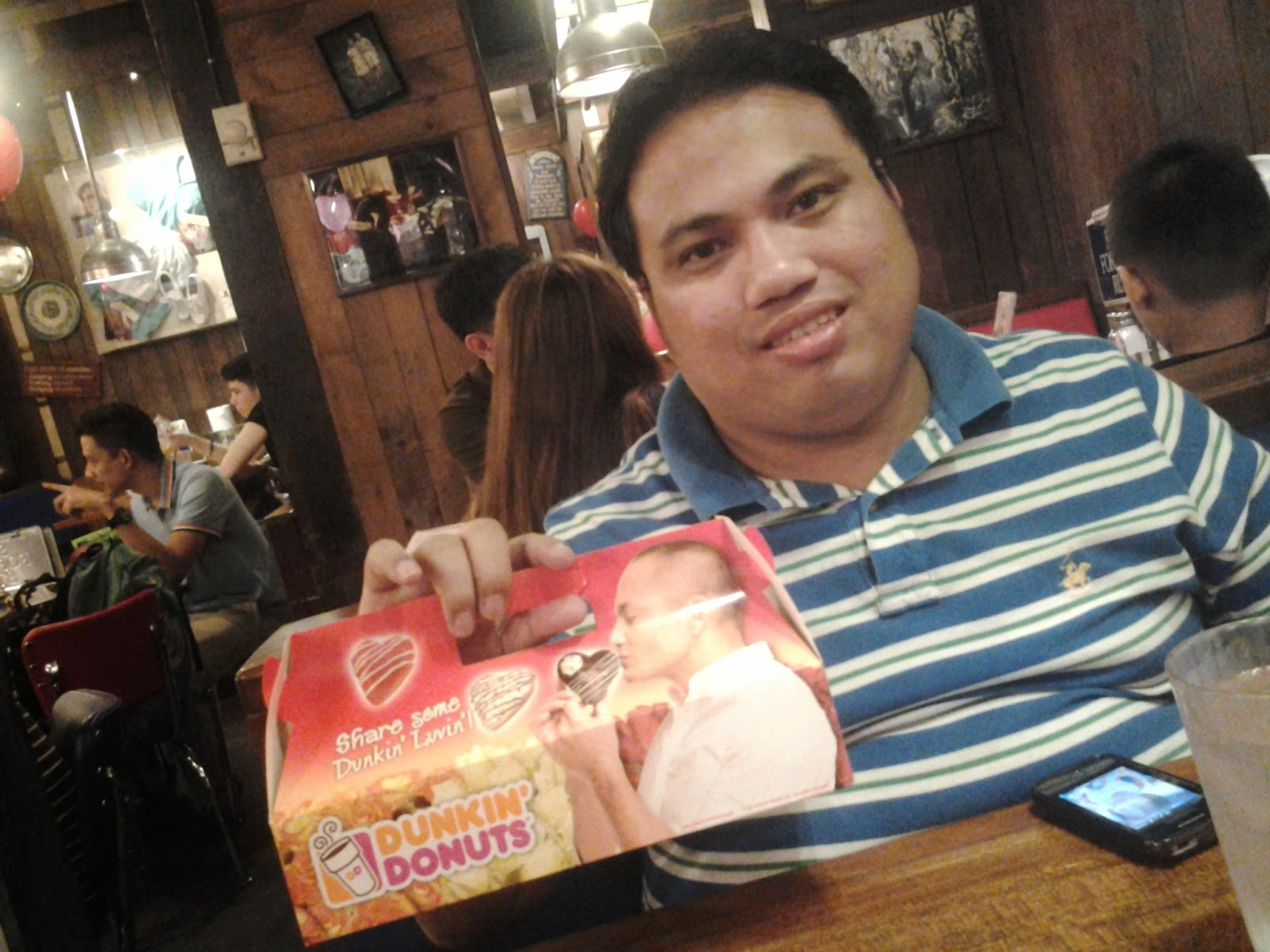 I gave him 3 heart-shape donut #sweetkodiba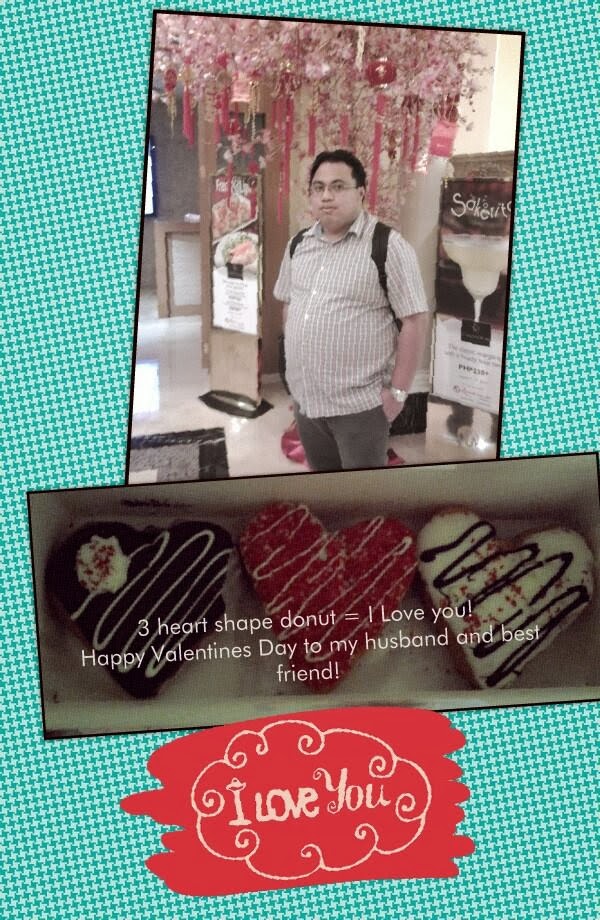 this is what I post in my FB status
To my One True Love:
3 heart-shape donut=I love you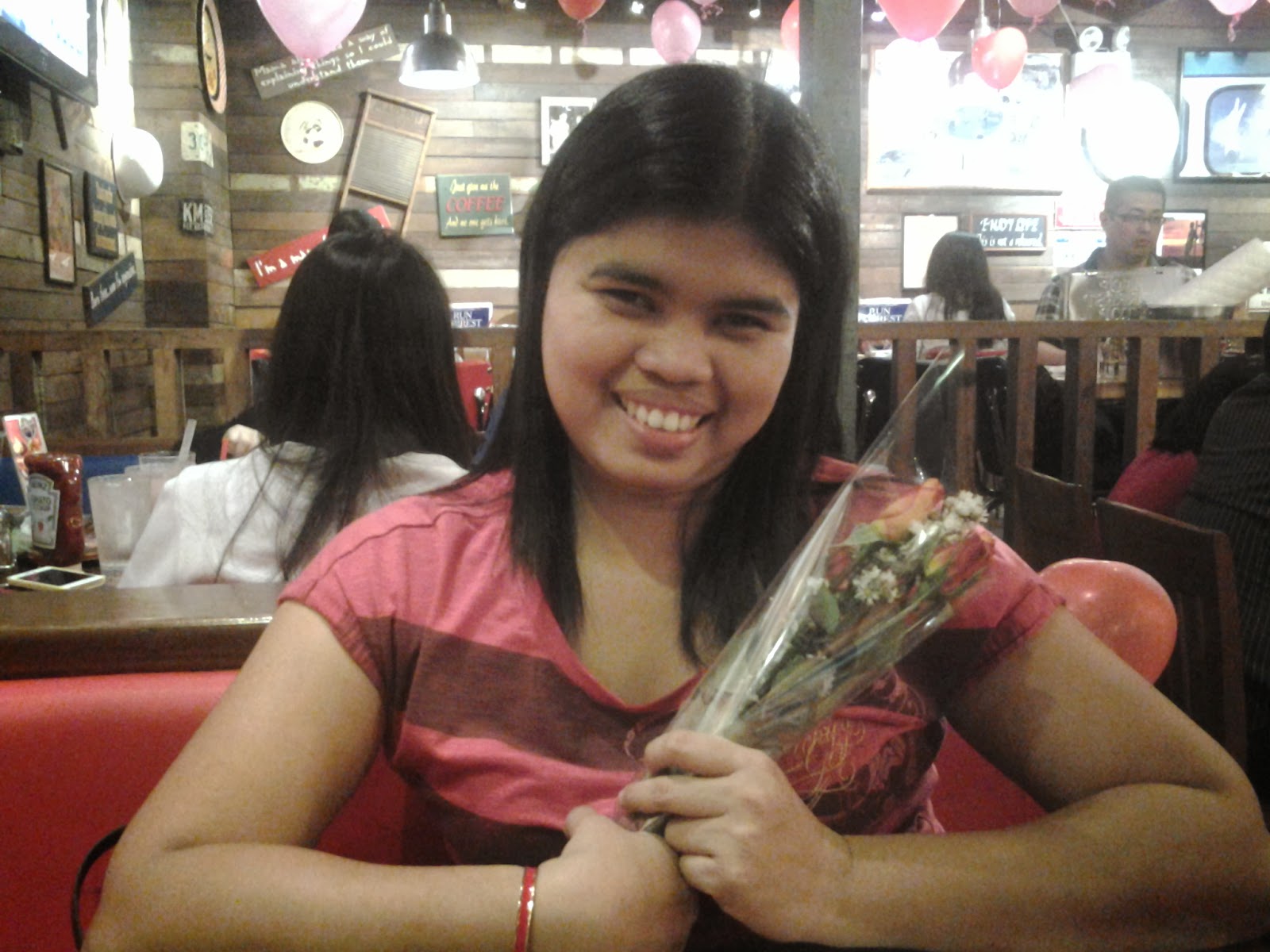 And then he gave me flower. .Actually, lagi nya ako binibigyan ng rose every Valentines day. #kiligmuch
This is the interior and ambiance inside BubbaGump resto..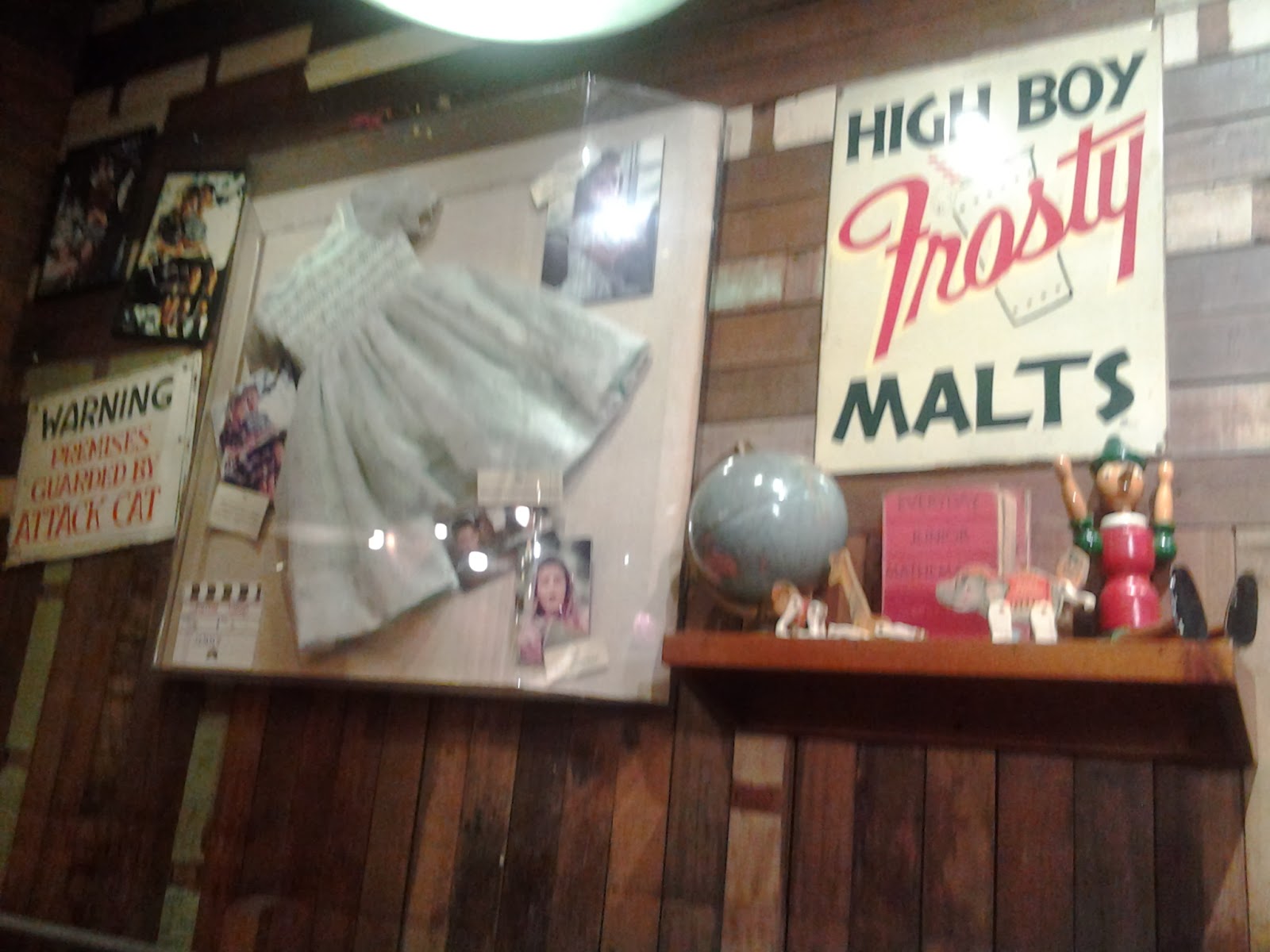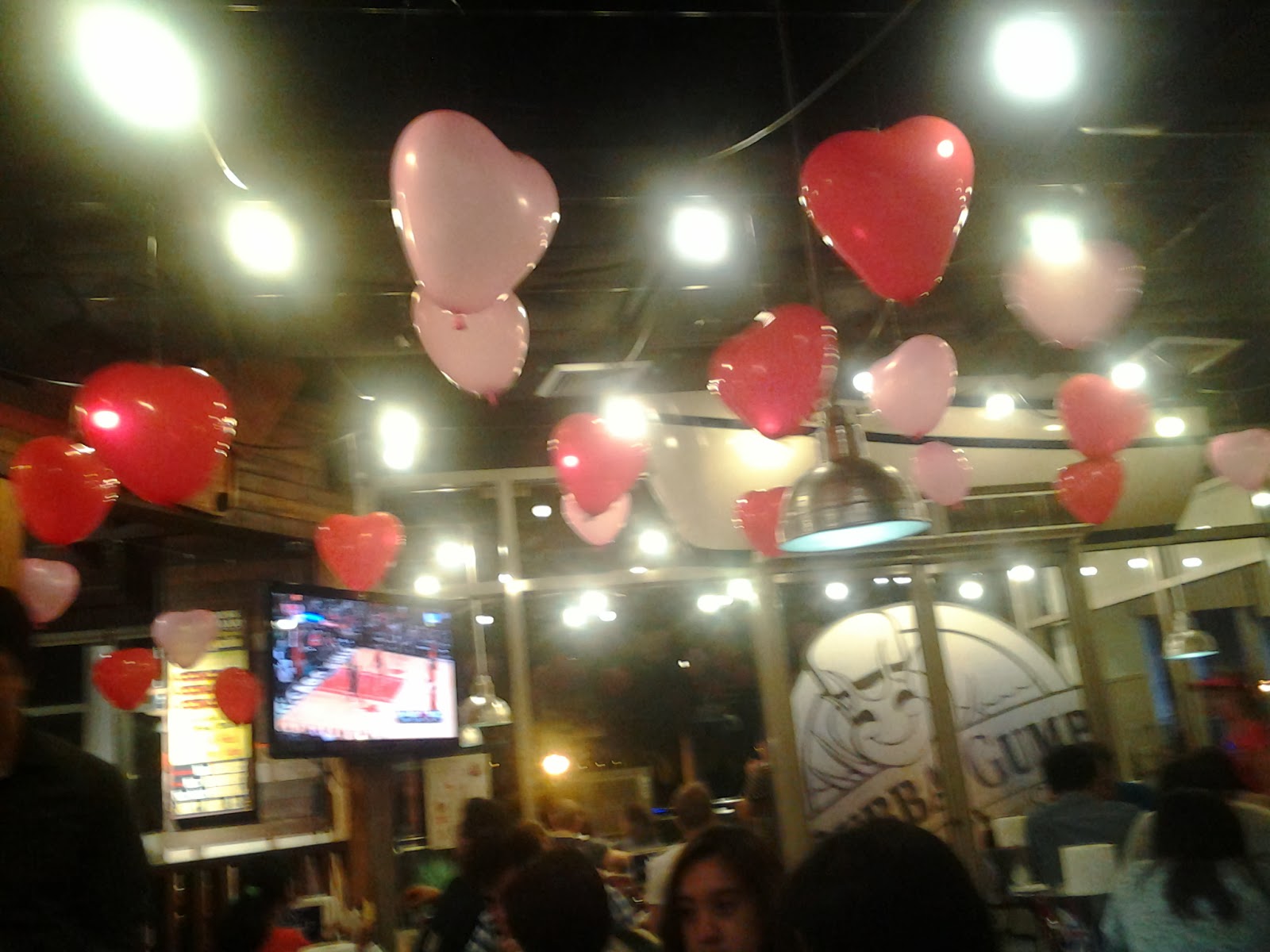 the ceiling are full of heart-shape balloons,
hindi maipagkakailang Valentines day talaga…#lol
This is what we order…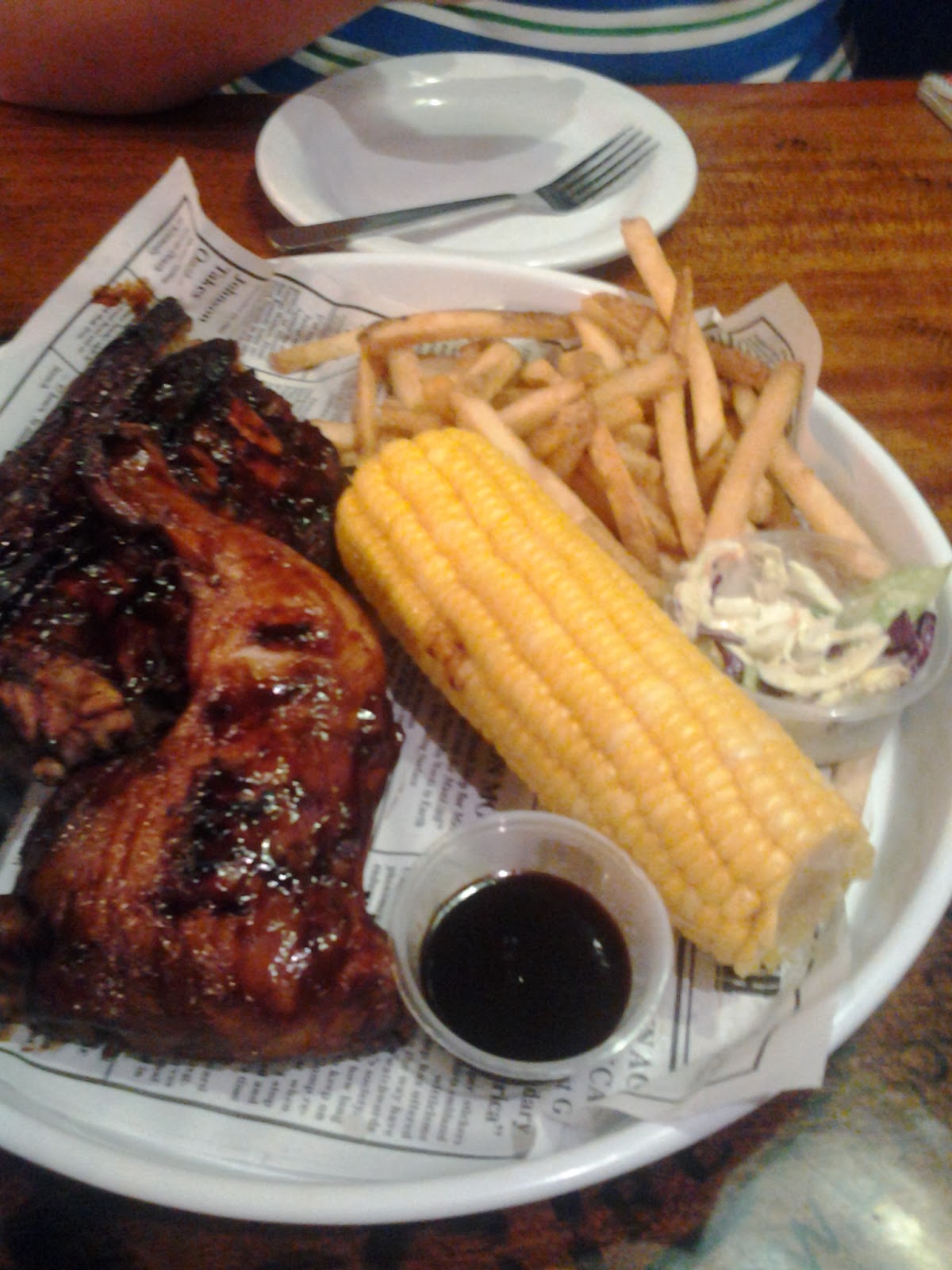 Backyard Barbeque combo, "slow roasted half rack of baby back ribs and chicken barbeque with special sauce. Served with french fries , fresh corn and coleslaw". P768.14
We just added side rice, which is 2 scoops na, worth P80.00.
Our total bill is P930.00 Service charge and local tax included.
We find it mura na kasi we are so full that time. Masarap din sya. Aprub.
Then, we have our dessert from Gelatone ice cream worth P100.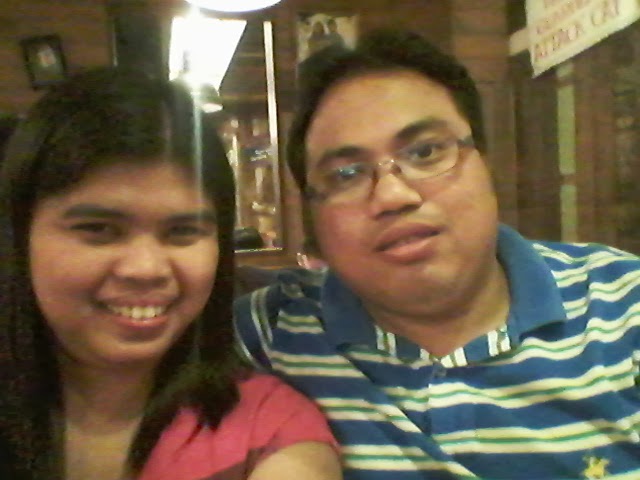 "The heavens brought us Together and Forever!"
"Forever is a long time, but I wouldn't mind spending it by your side!"
♥♥♥