July 2, 2005 is one of my memorable and happiest day ever!
It is because this is the day I and Ryan vowed and promised to
"love each other, for better or for worse, for richer, for poorer, in sickness and in health;
to love and to cherish, from this day forward, until death do us part!"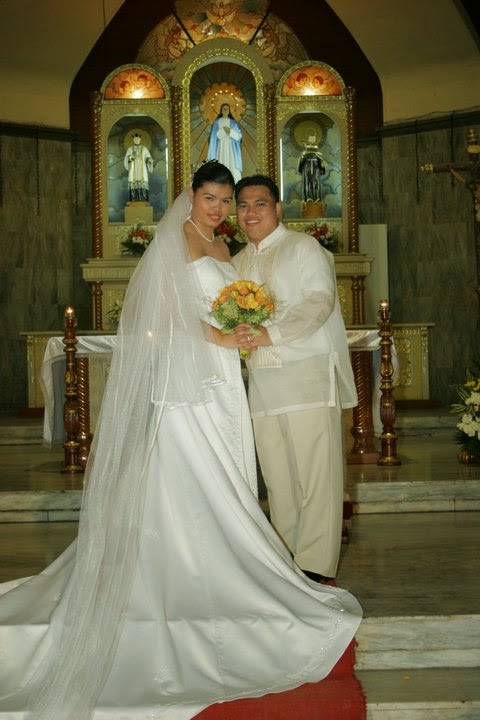 the newly wed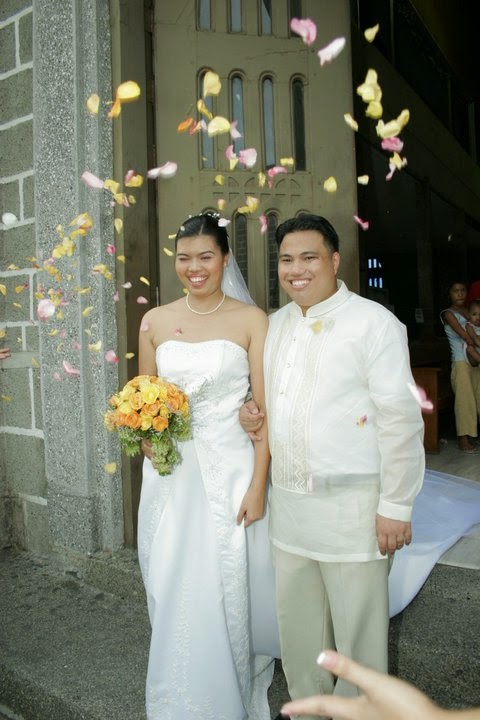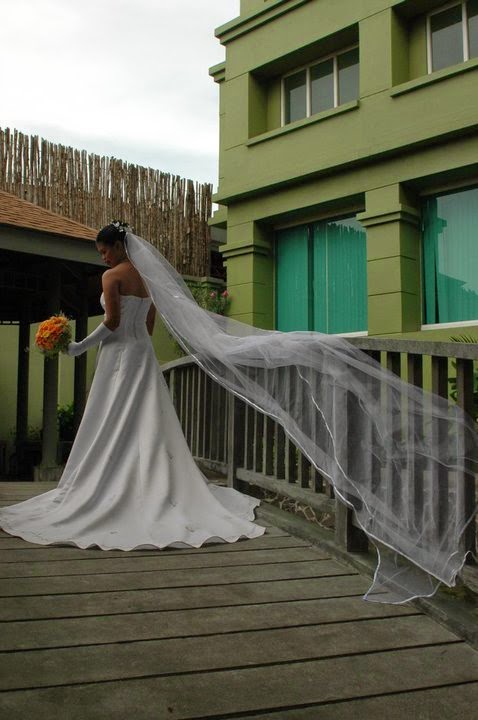 this is my all-time favorite
Portrait of a lady ang peg…hehe
Ohmygee…9 years na pala yun mga friendship! Grabe talaga ano, ang bilis bilis ng panahon!
Well, before we got married, 5 years muna kami boyfriend-girlfriend.
So we've been together for 14 years already!
#angtibay #angtatag ^_^
Like any other couple, kahit matagal na kami ni daddy Ryan, hindi talaga nawawala ang mis-understandings,
but ours is so petty kaya tinatawanan na lang namin after a while.
Minsan nga nakakalimutan na namin nag-away pala kami. hehe…
If you ask me what is our secret why our relationship last, this would be my answer:
One, I treat my husband as my best friend, meron din akong mga girl bestfriend,
but iba din kasi if husband mo best friend mo di ba?
24/7 ba naman kami magkasama syempre super close na kami. hehe…
Let me share this quote I've read:
"Marry your best friend. The sex and looks will eventually go away, but your friendship will last a lifetime." #agree
Two,
We put God at the center of our Marriage – we regularly attend Mass and The Feast,
in this way, we allow God to bless our marriage.
Doing so, lahat andyan na, you respect and love each other.
Three, Communication is very important. We talk anything under the sun, kahit basketball pinag-uusapan namin.haha..
May times na meron din ako hindi sinasabi sa kanya and siya din naman ganun, but we respect that, especially if boy or girl matters! #alamna
Four, Admit when you're wrong. Hindi uso sa amin ang pride chicken..hehe..
if mali ako, right away magso-sorry ako, ganun din si Ryan.
Minsan nga kahit hindi ako ang may kasalanan, magso sorry pa din ako, and vice versa.
Humility is the key.
There you go mga friendship, marami pang factors on how to make our relationship with our husband last.
For me LOVE talaga ang pinaka the best ingredient! How about you mga friendship?
Share nyo din secrets nyo ha.
I'm so grateful to God that He gave me Ryan to be my "One True Love"!
I love you and thank you for loving me too and for always supporting my kababawan. hehe…:-D
Happy 9th Wedding Anniversary. Cheers for more years and more kids! hehehe!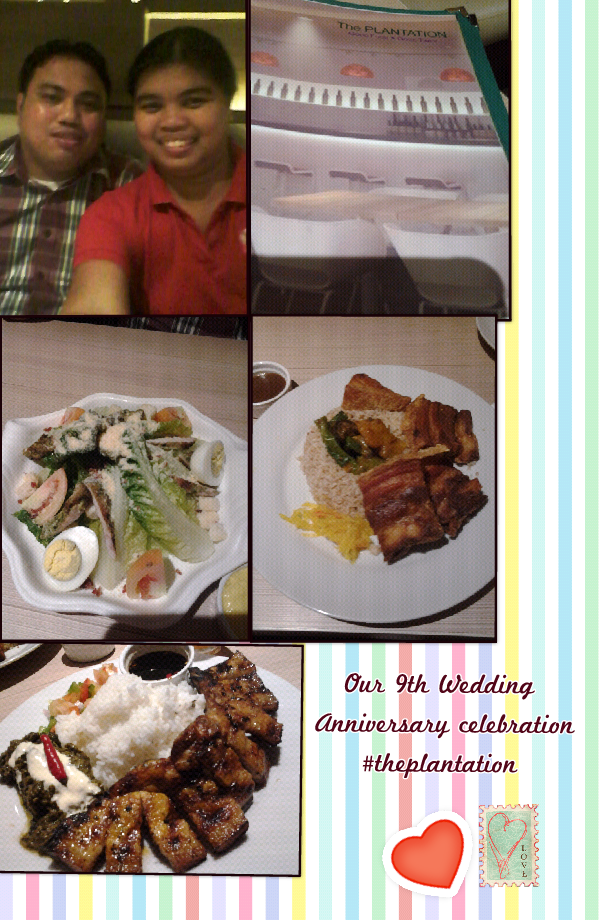 our simple Celebration
#dinnerdate
♥♥♥