In case you missed my previous post about our Bohol tour, you can read it here:
Bohol Day 1
Bohol Day 2
Bohol Day 3 started very early. 4am pa lang gising na kami. hehe..
Excited kaming makita ang mga dolphins…yehey..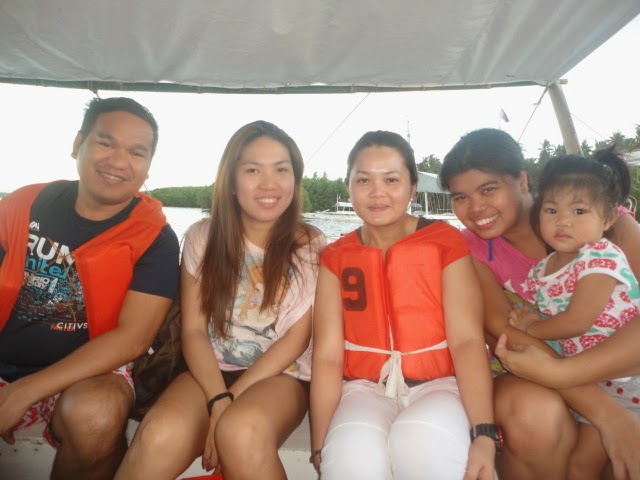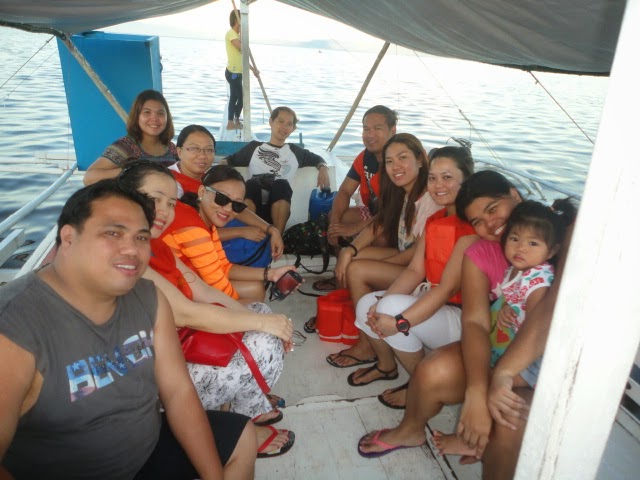 pardon our bagong gising look…hehe 😀
We rode pump boat for this island hopping.
Mahilo hilo kami sa dagat, ang lakas kasi ng alon. waah…
But it is worth it when we saw the dolphins. Grabe ang saya pala makita sila sa mismong dagat. haha…
eto po ang video…

M4V02490 from Lally Ruth Gonzales on Vimeo.
Sorry medyo maalog din ang pag record, told you maalon eh…hehe…
As per our bangkero, from 5am to 8am daw usually lumalabas ang mga dolphins.
After that, we went to Balicasag Island.
We snorkeled to see fishes and turtle. Ang hirap pala mag snorkeling. Hindi ako sanay huminga using my mouth. hahaha…:-)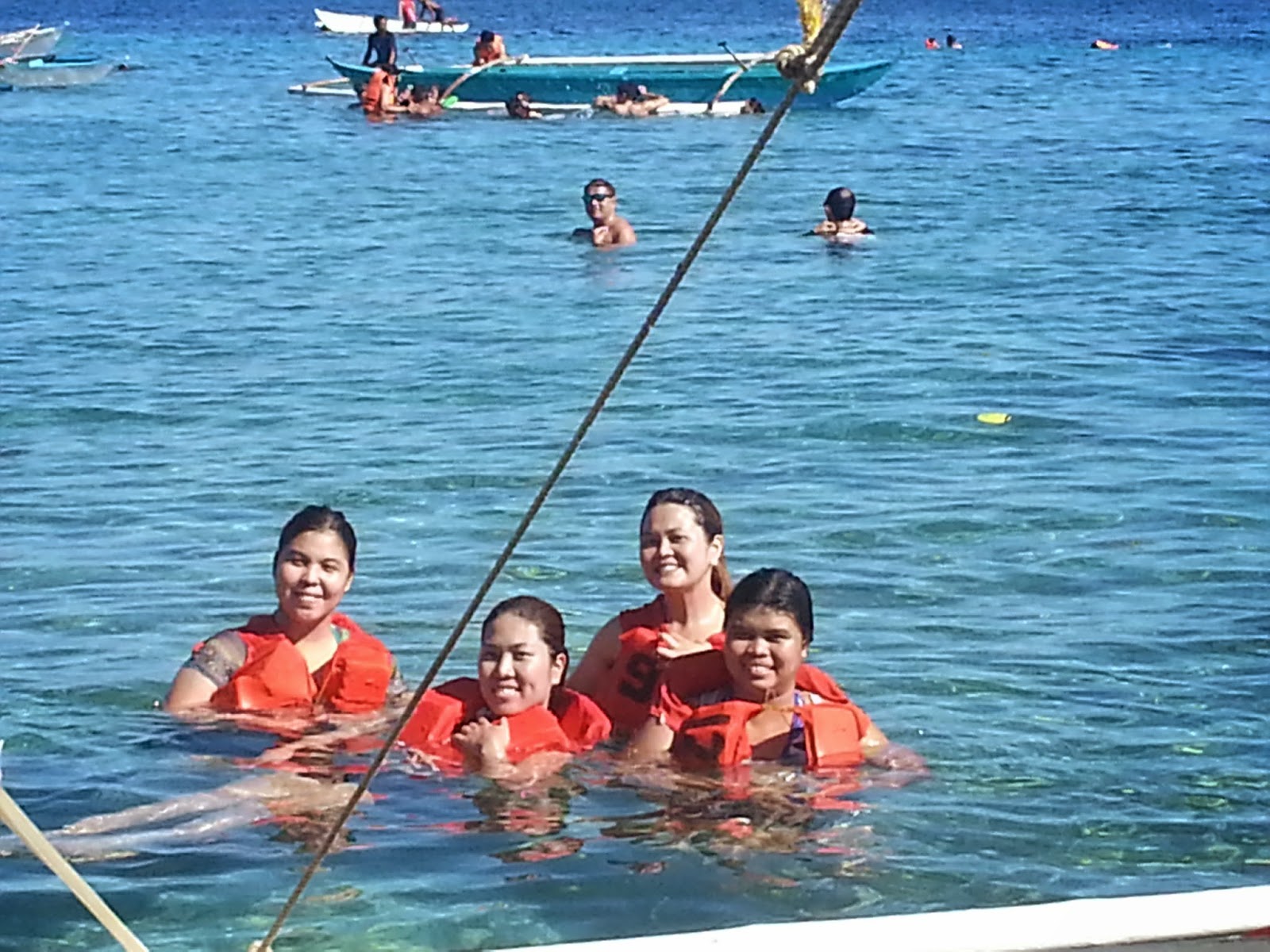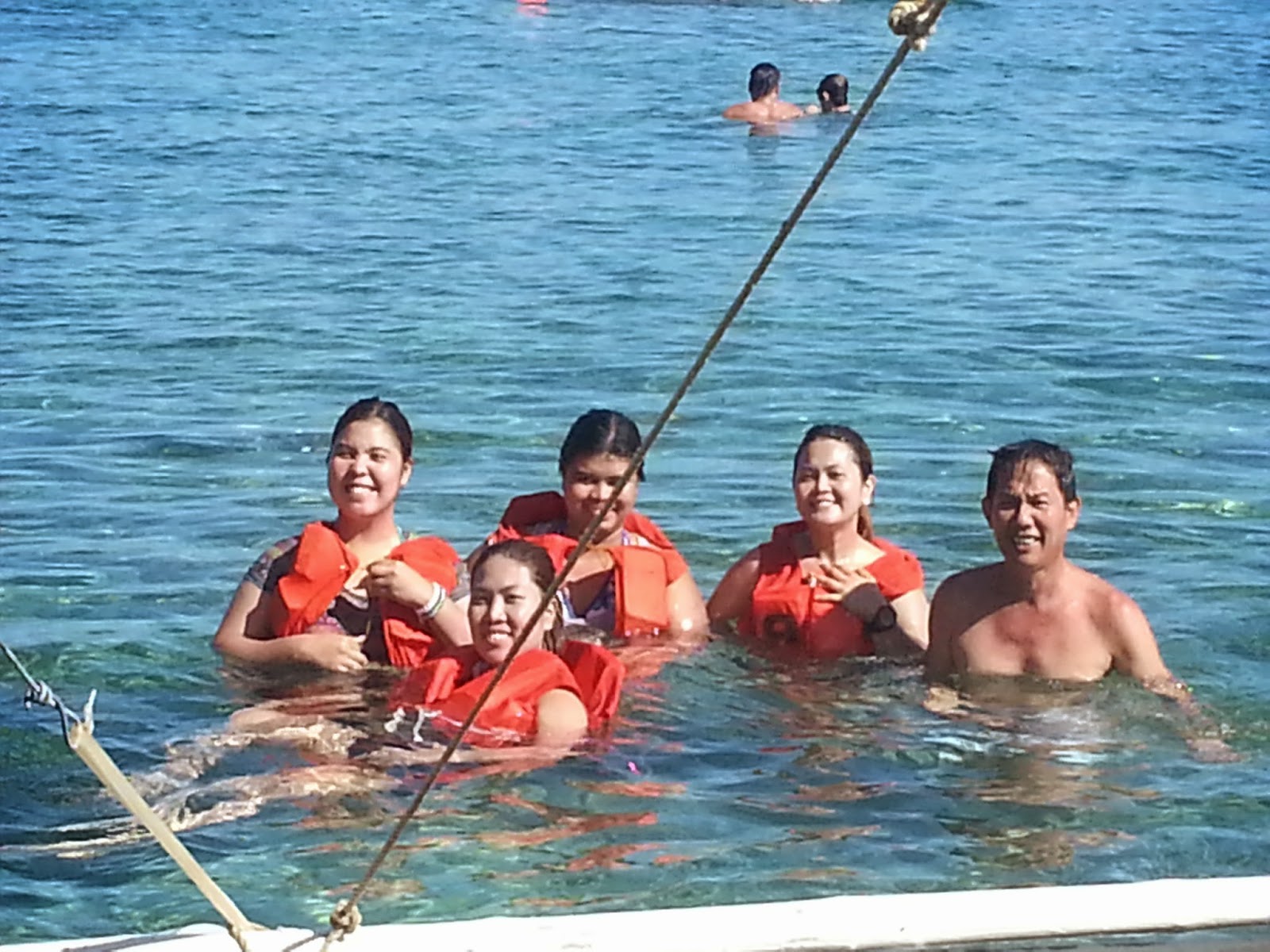 We ate our lunch in the boat, another new experience for us. Boodle fight lang ang peg. haha..
10:30 am pa lang nag lunch na kami. Nagutom kami agad. lol…
After that, we went to Balut island. Ang ganda dito, ayoko na nga umalis eh.
I don't know why it is called Balut Island, but it is definitely a place to visit.
This is the proof: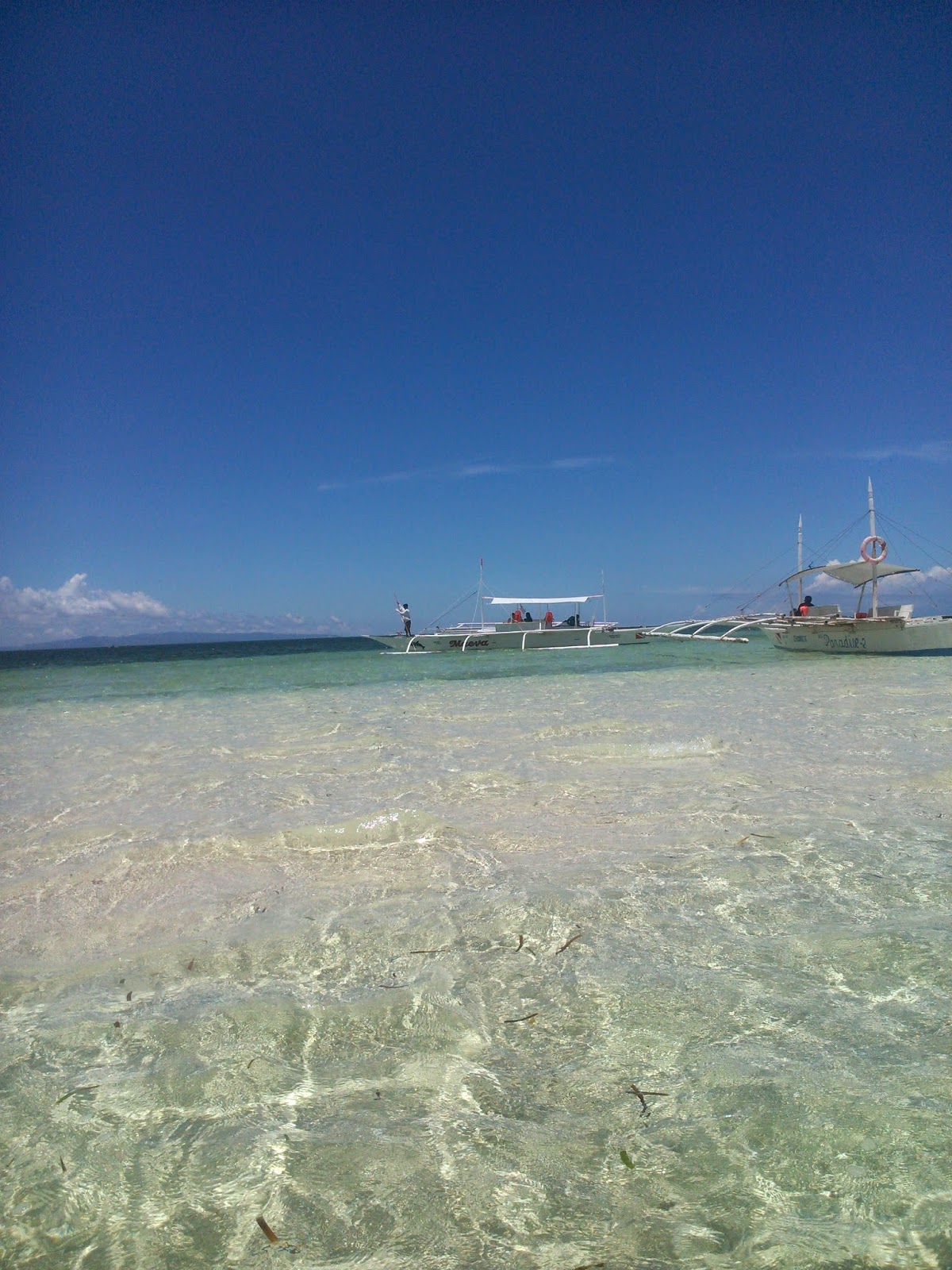 Pure white sand in the middle of the sea, if low tide na, magkaka sand na sya,
then submerges again during high tide, parang magic lang. 😀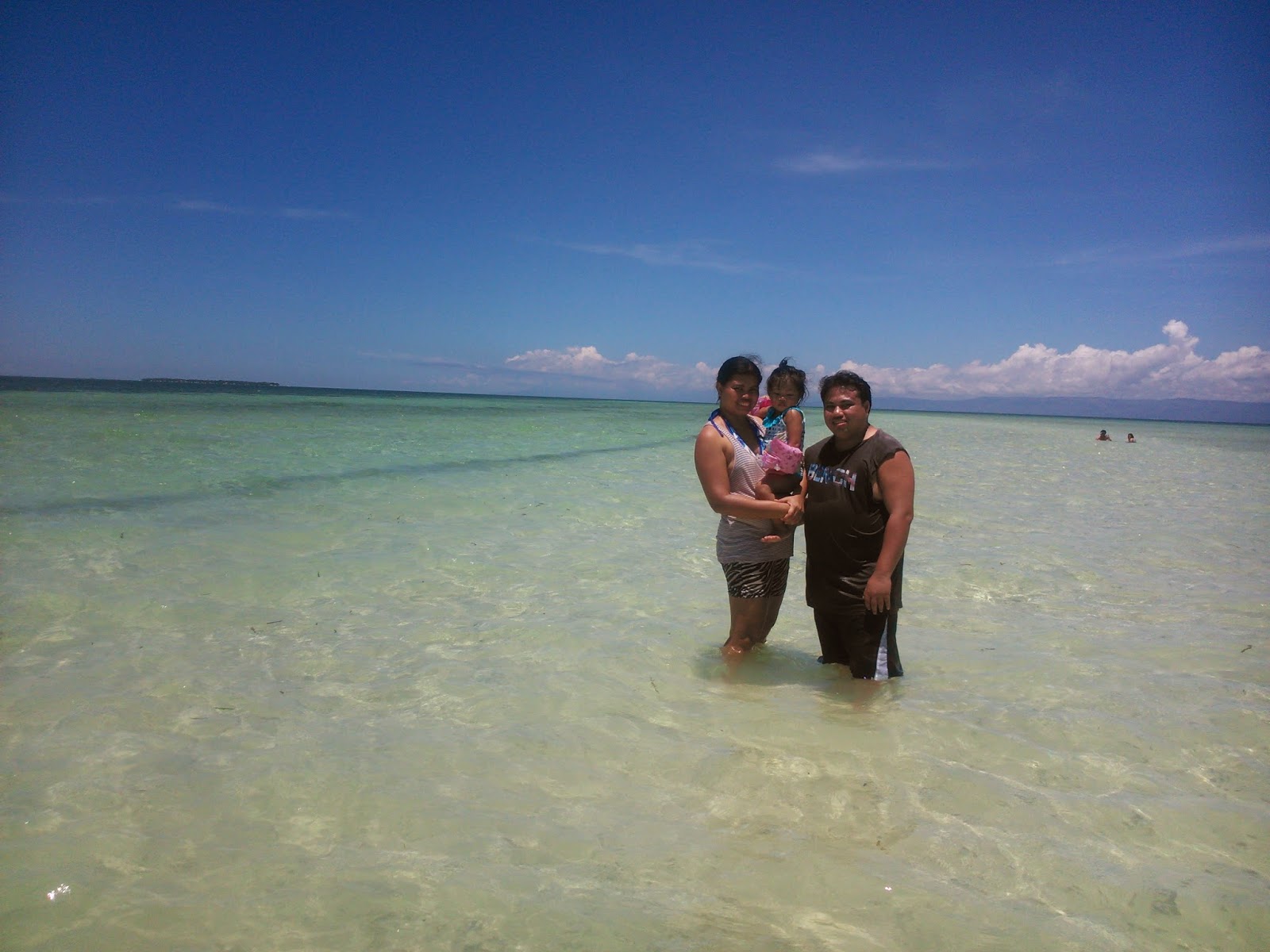 family picture here….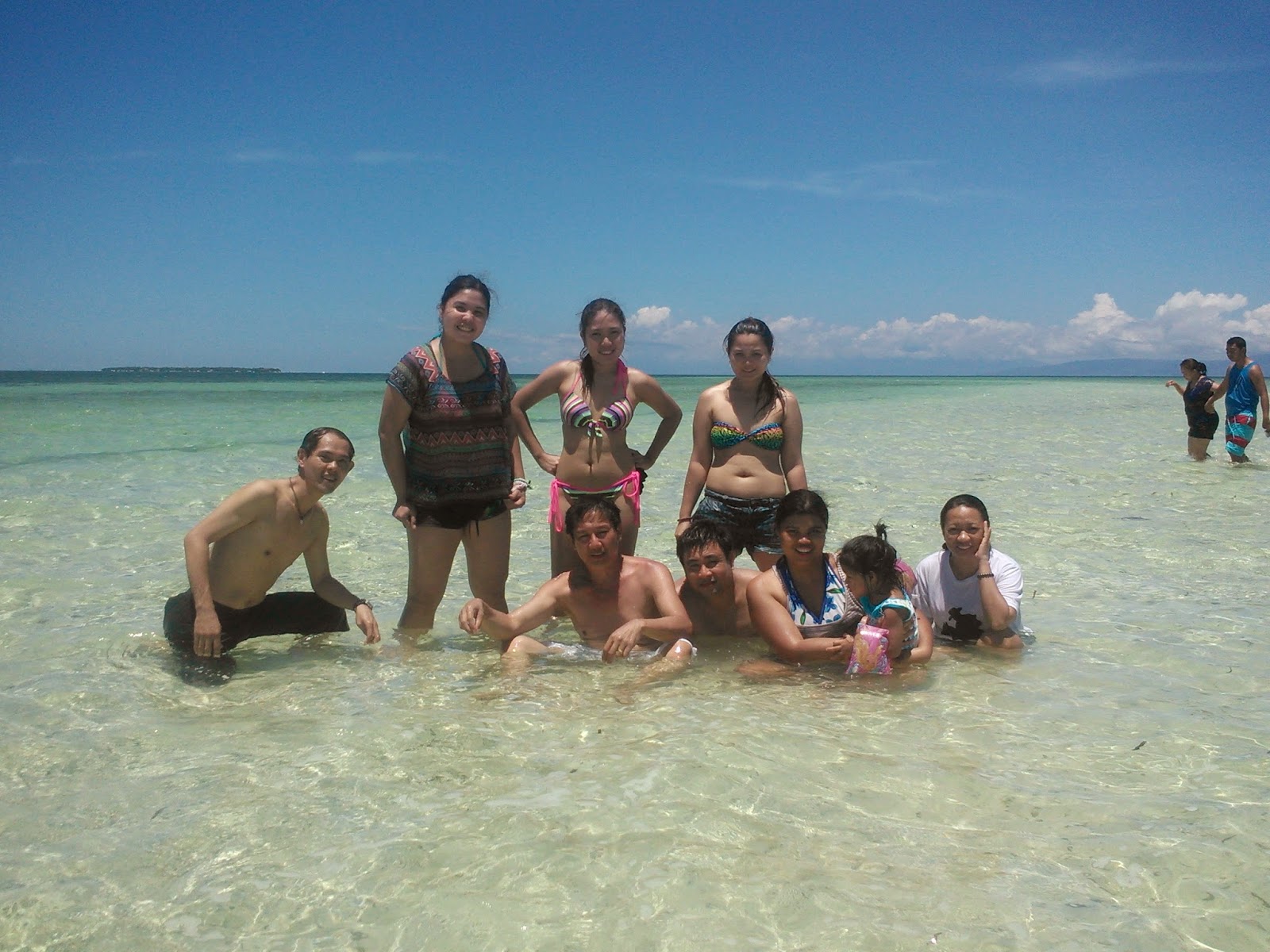 with the barkada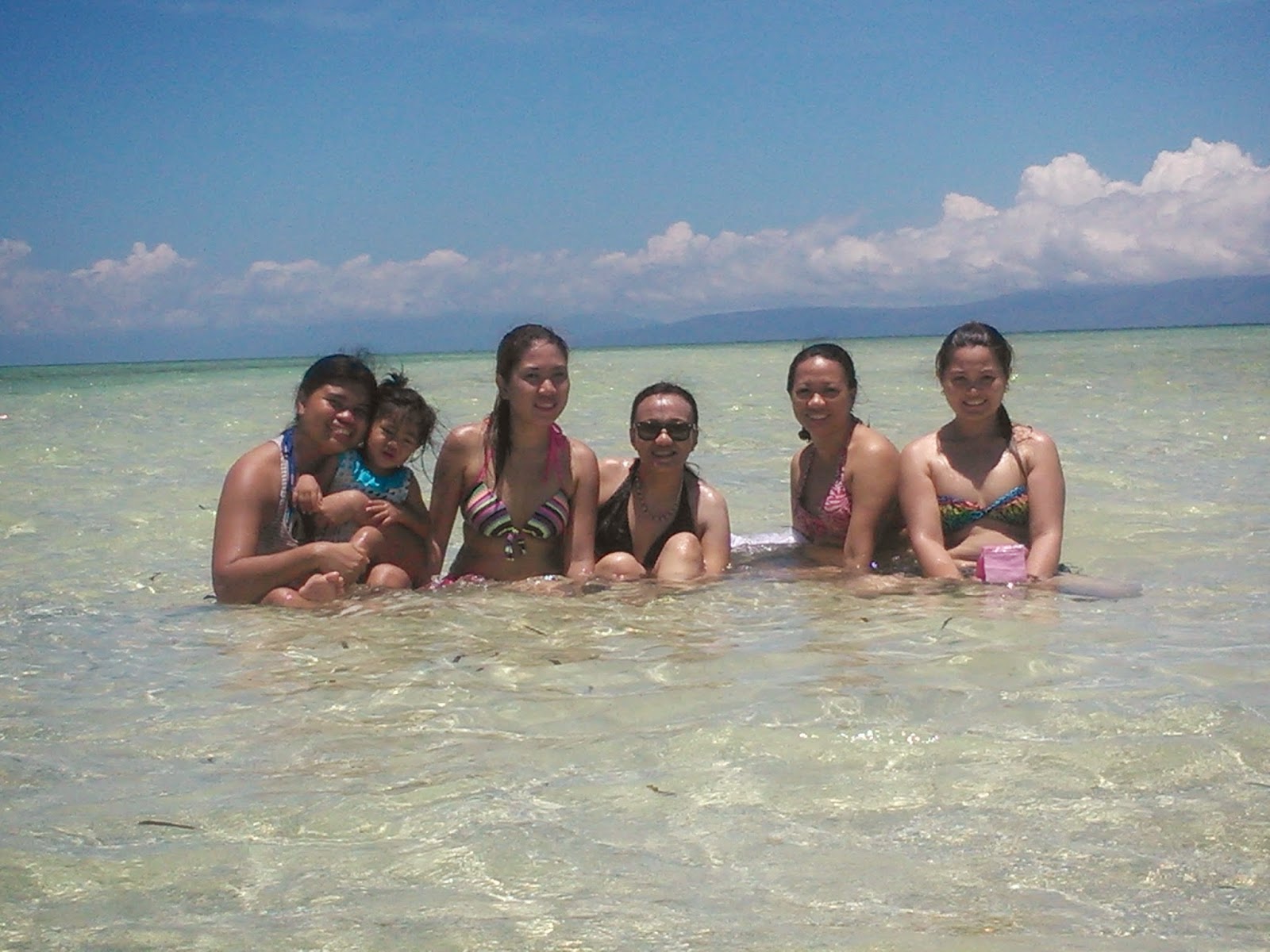 pinaubaya ko na sa mga bata ang mag 2 piece…hihi…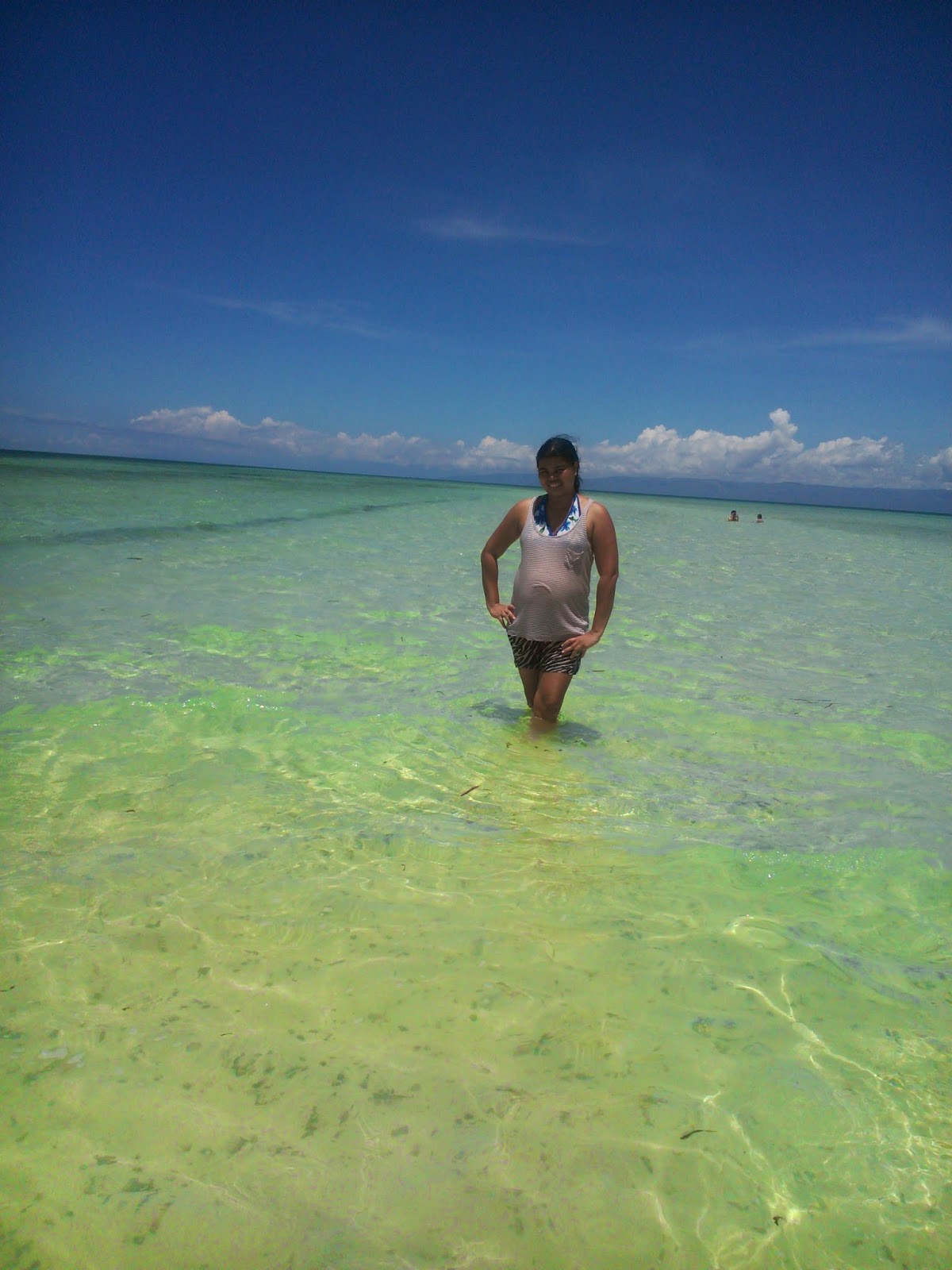 pardon my big tummy..busog lang po..lol
Right after that, we headed toVirgin Island, a beautiful sandbar in Panglao.
Another spot na maipagmamalaki nating mga pinoy.
We learned that if low tide na, parang naging dalawang island sya. ang ganda talaga, promise.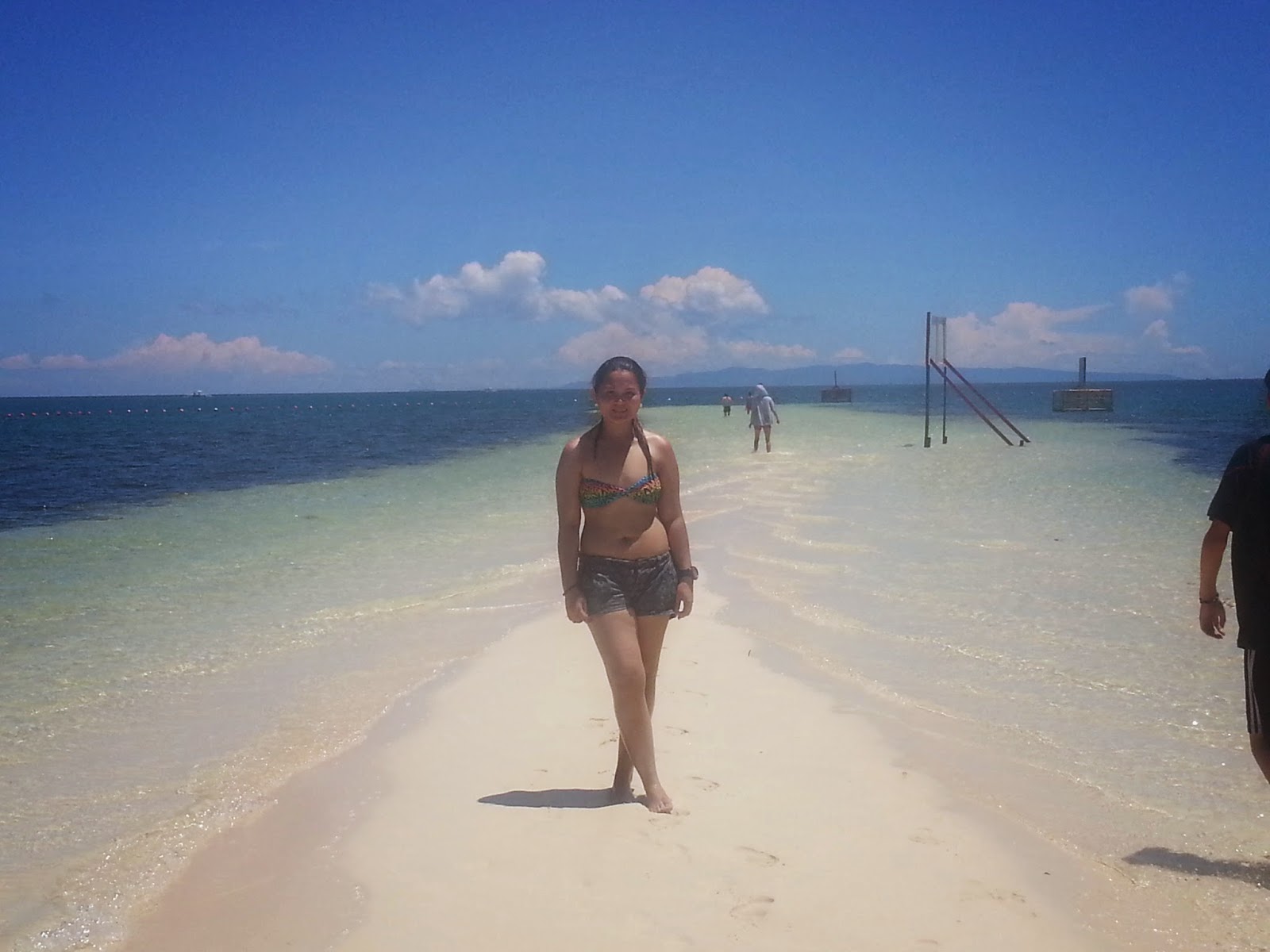 this is Chipy, one of my Barkada
pa low tide na kaya slowly lumalabas ang sand bar.
That time, most of us stayed na lang sa bangka kasi sobrang init na ng araw and
si Rylee nag tantrums na napagod na din kaka swim. hehe..
We left the island around 1pm.
Another tiring but happy day for us.
I'm proud of our tourist spots like those Islands.
Maybe your wandering how much nagastos namin on this island hopping…hmmm..
We have a friend kasi na Boholano, siya na lahat nakipag deal sa bangka and others na dapat bayaran.
In short, discounted lahat. haha.
Up next, relax relax na day 4 🙂
♥♥♥