Last Tuesday, we had dinner (post birthday celebration of daddy Ryan) in the newly renovated
The Old Spaghetti House in Valero, Makati.
The last time we went here, I think, mga last year pa, medyo madilim ang ambiance.
I prefer the setting now, mas maraming lights, mas maraming decors.
It's not that I'm biased ha, I know kasi the Designer..
I will now photo blog to give you proofs..hihi..:-D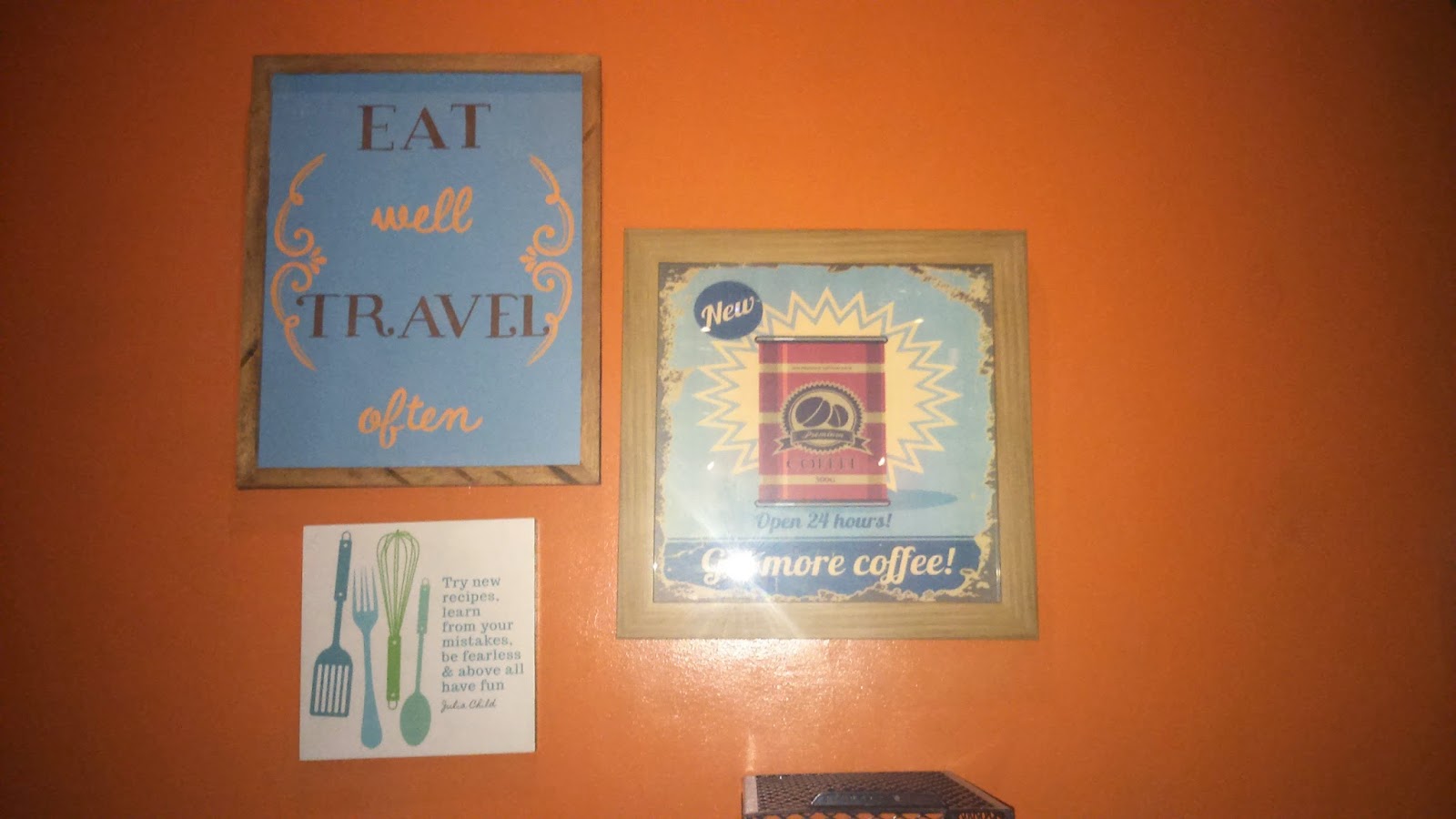 I love these frames especially the one with quote " Eat Well and Travel Often!

"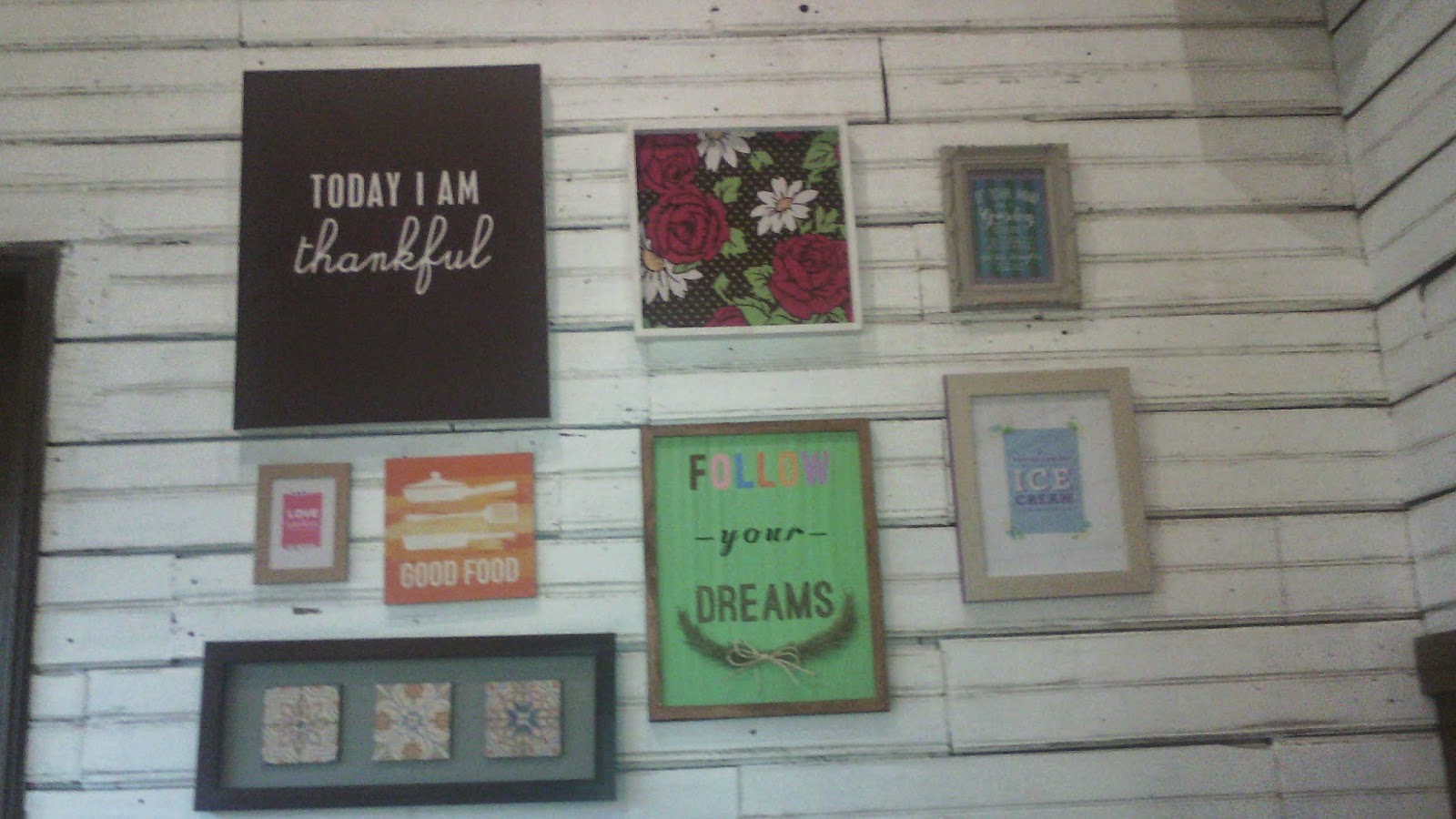 "Follow your Dreams and Today I am Thankful!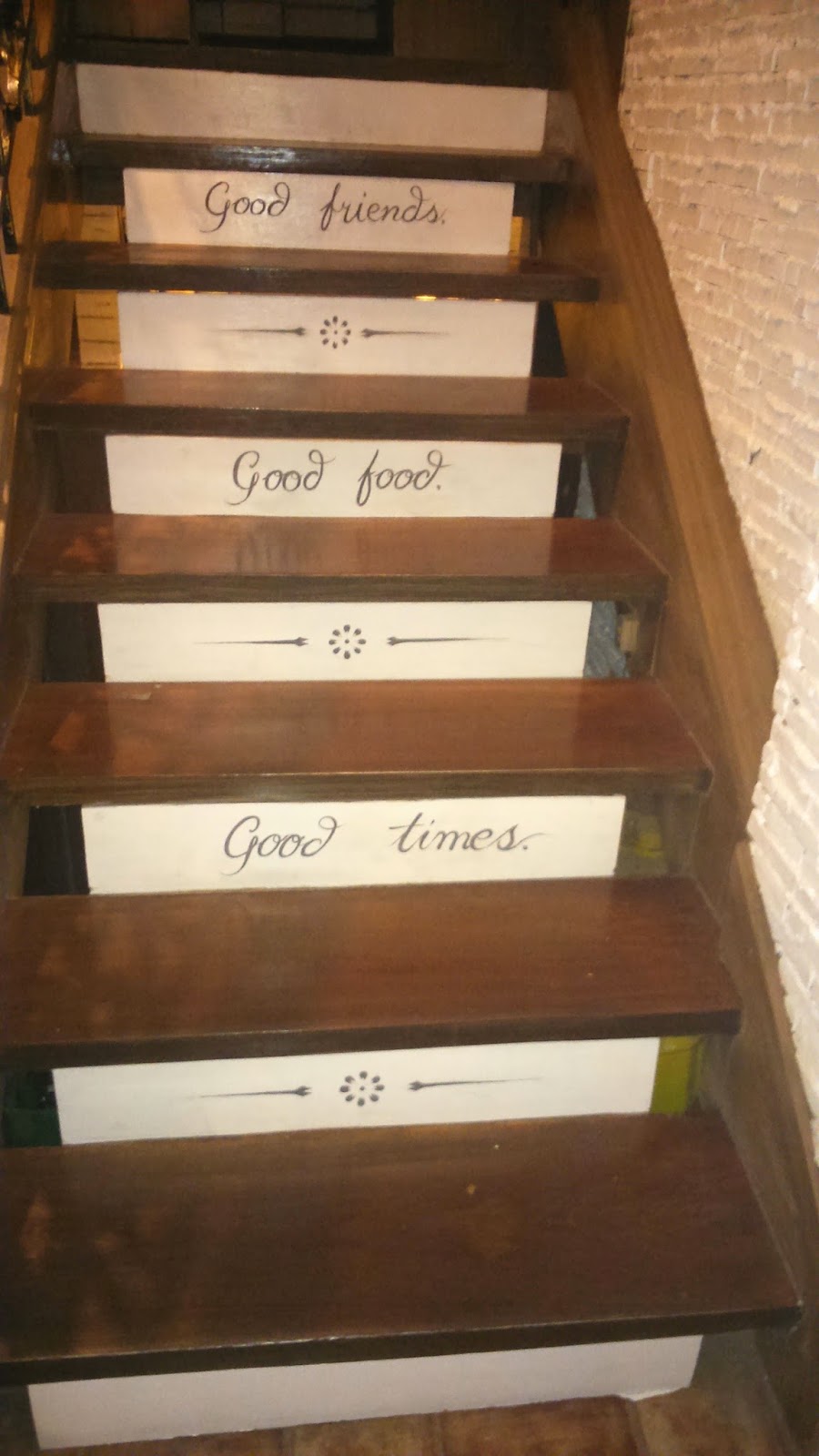 These stairs are my favorite, "Good Friends, Good Food, Good Times"
Very unique right? #stairwaytoheaven 😀
Of course, hindi mawawala ang photo-ops sa magandang hagdanan…hihi..:-D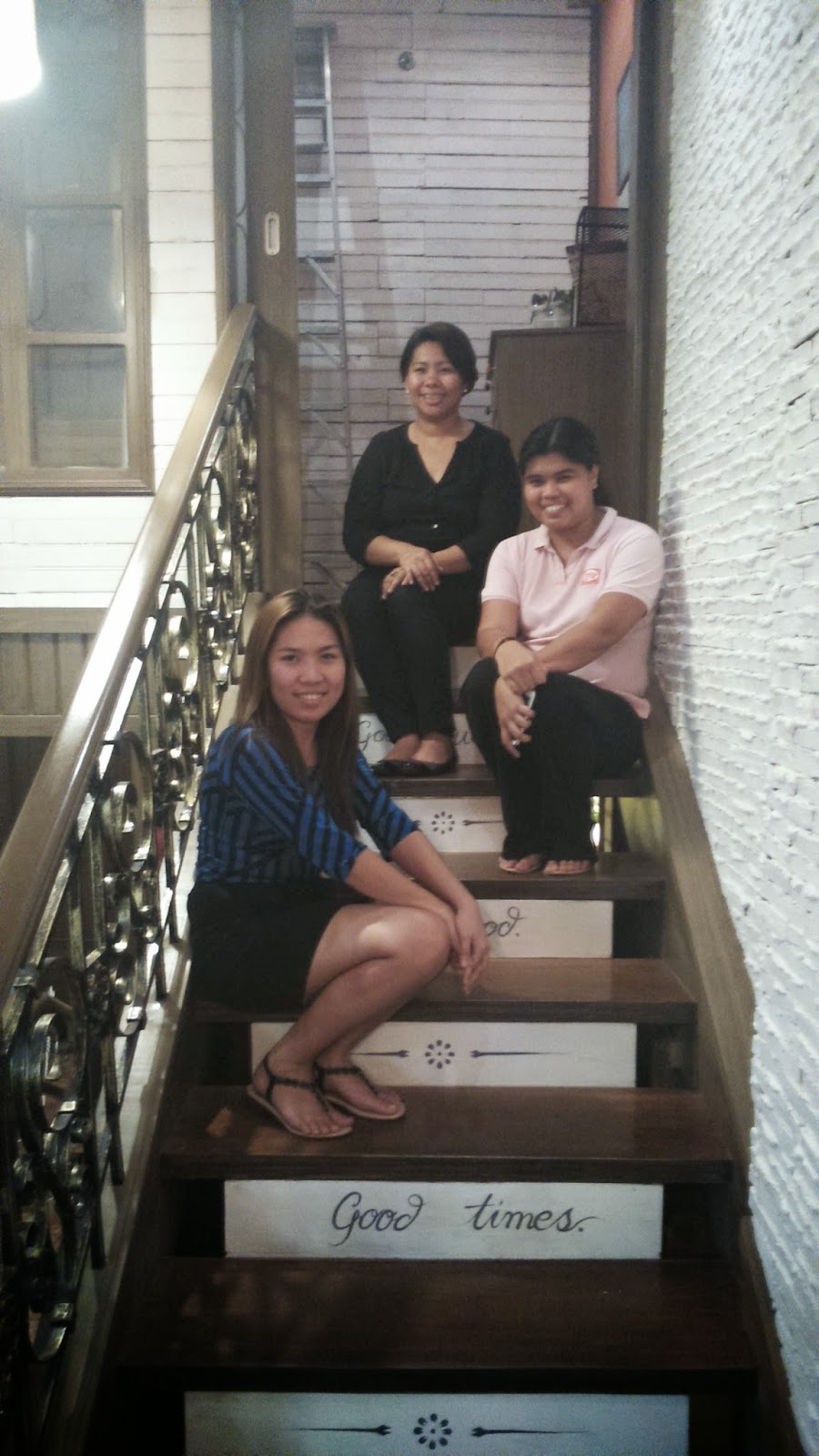 Love it!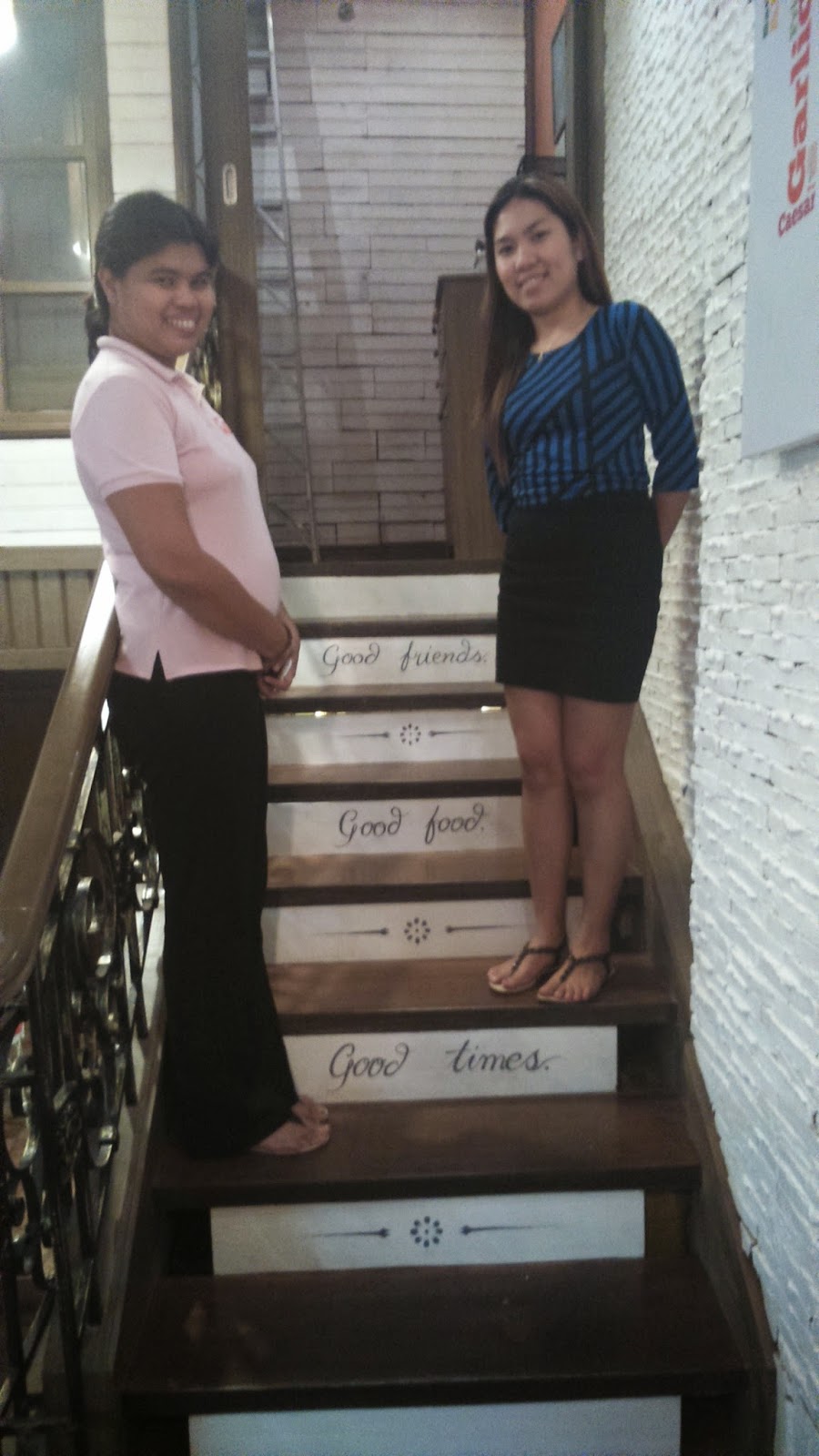 Good friend and good time with Cathy! 😀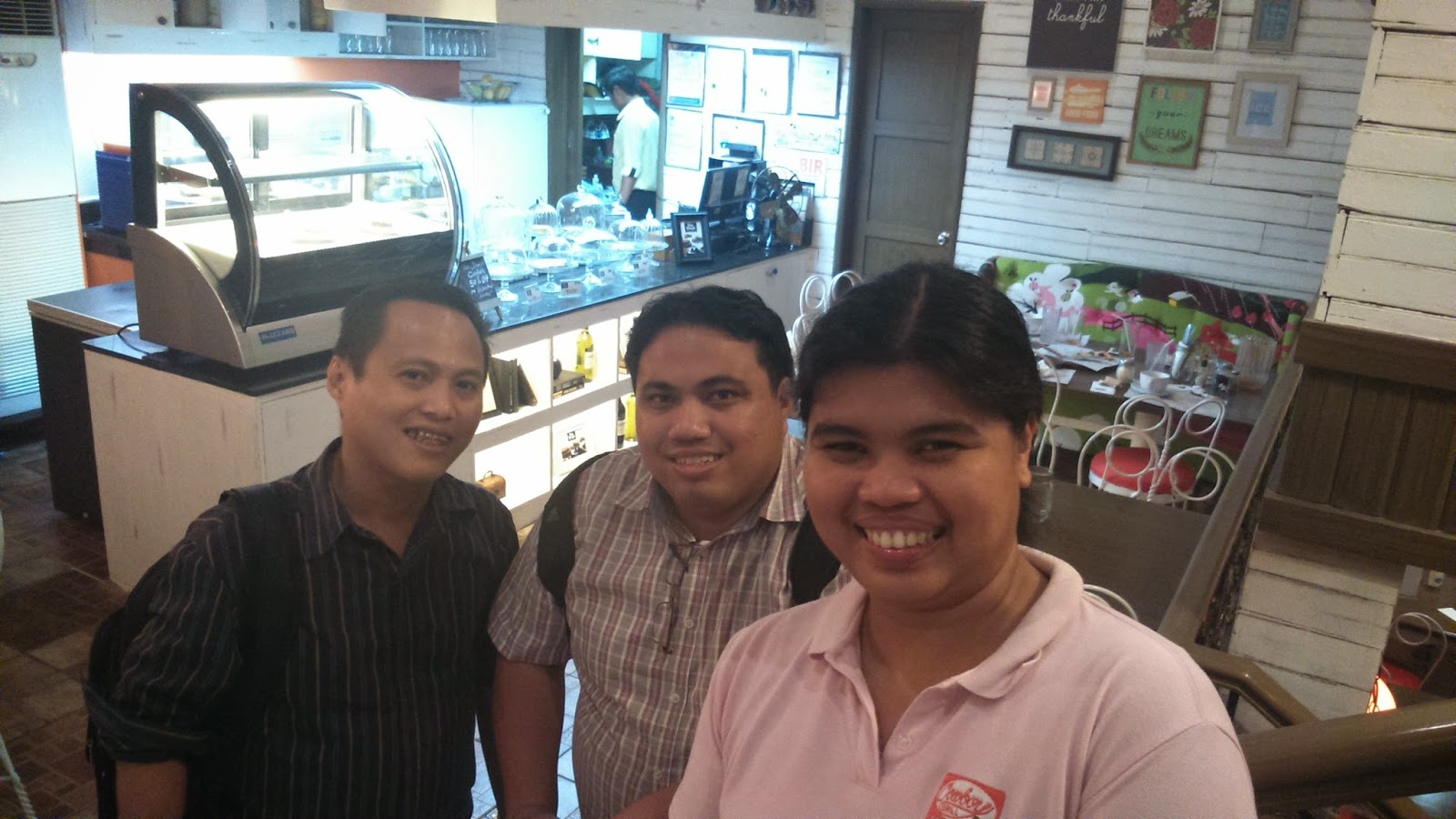 this shot is from that stairs too…ganda di ba…:-D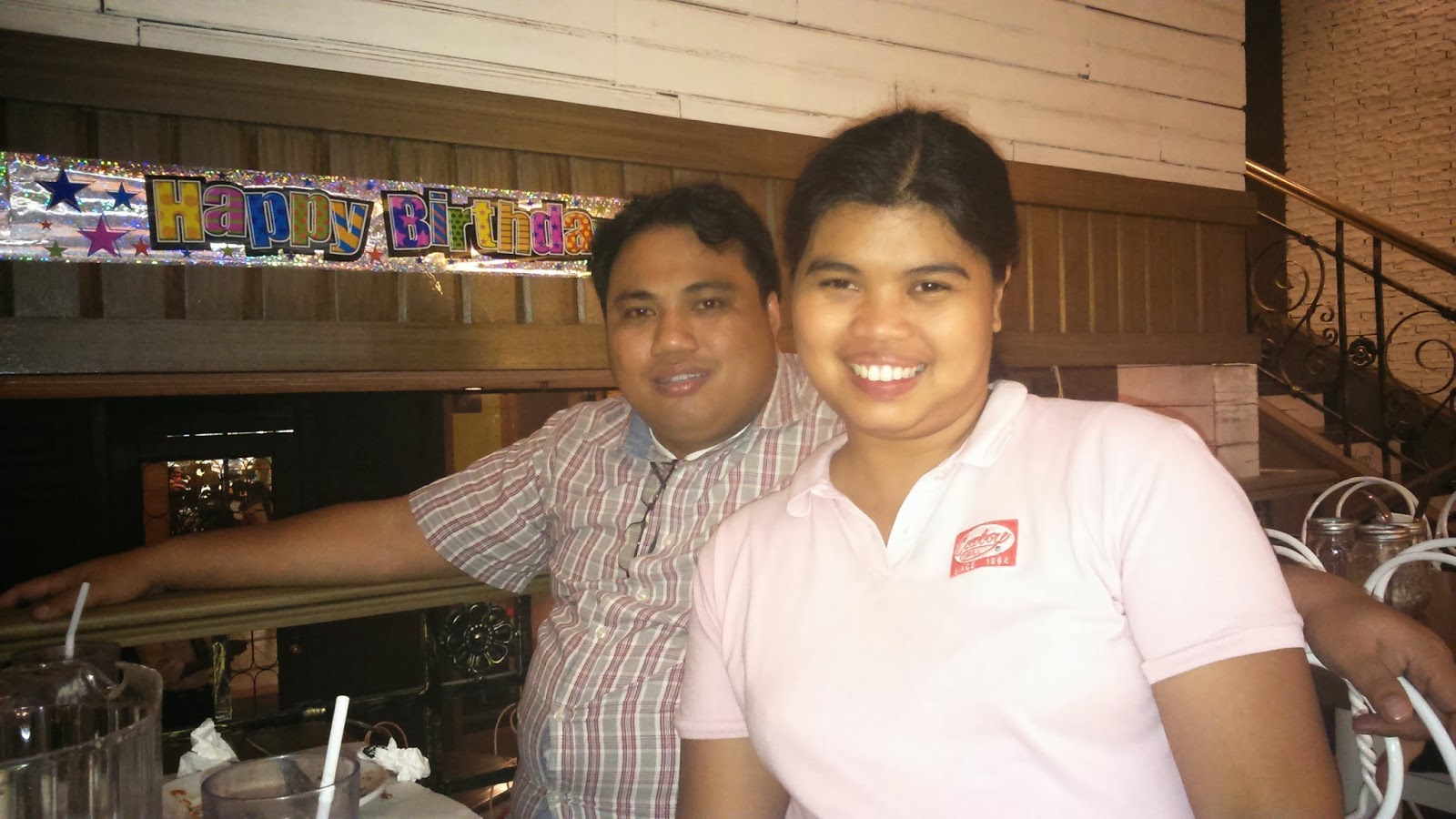 Happy birthday poster in our background…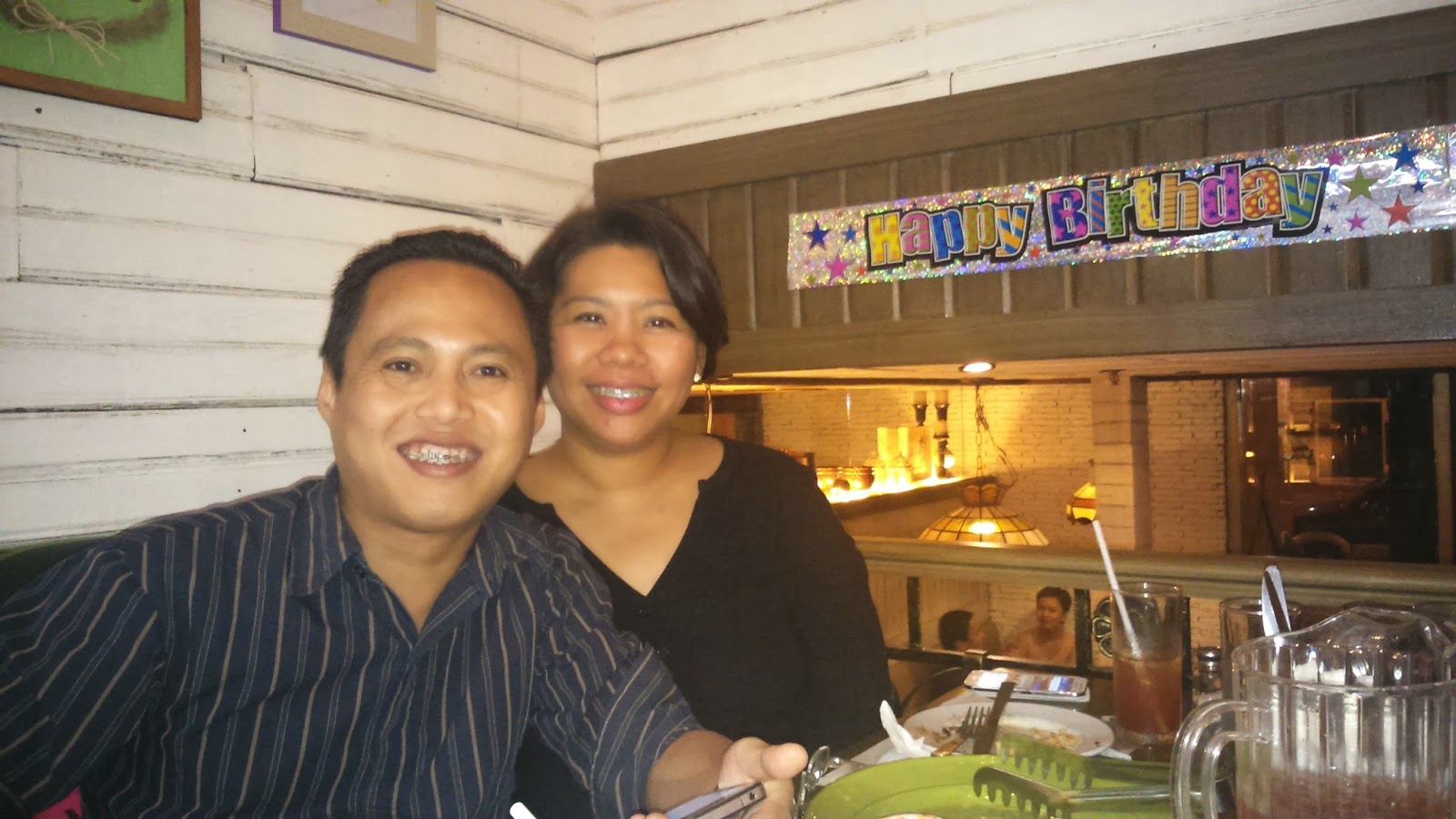 Kuya Mike and Ate Cai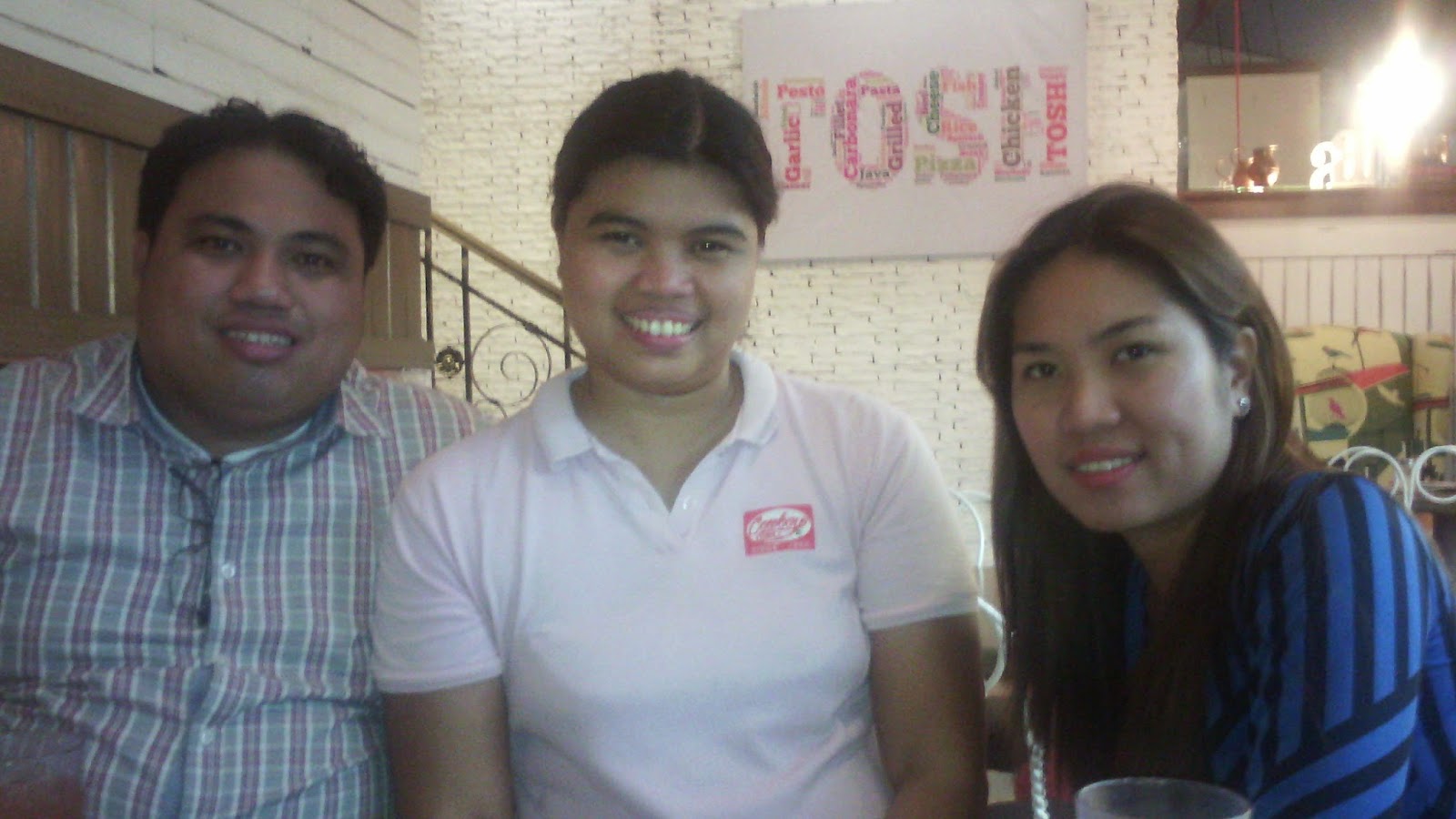 daddy Ryan, Me and Cathy
TOSH background is super cute and unique too…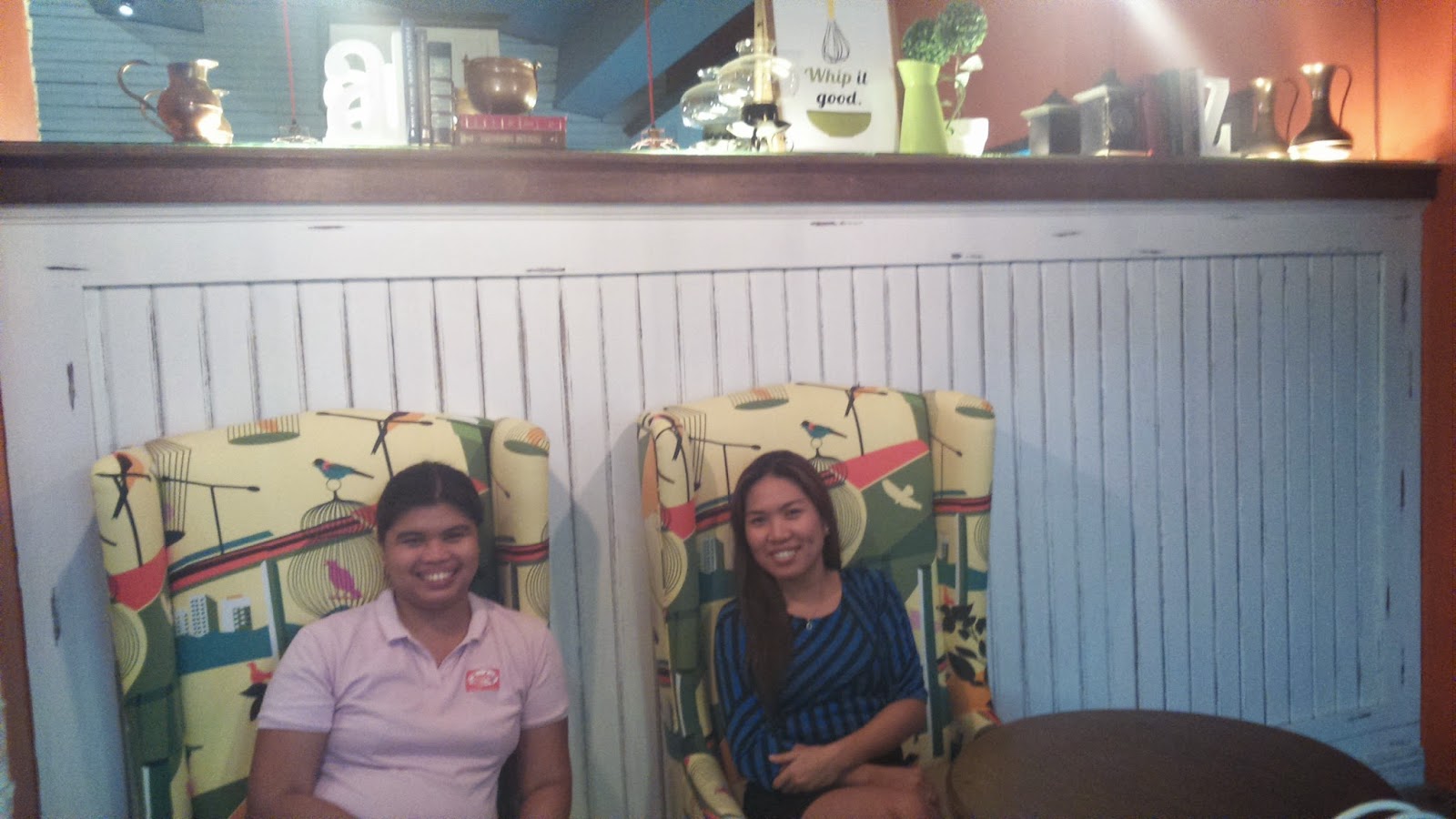 feeling relax kami ni Cathy….
feeling Donya naman ako dito..
ang ganda ng couch..gusto ko na nga i-uwi eh..haha…
TOSH have Trio treats in their menu, it consists of 1 appetizer, 1 pasta and 1 pizza and a pitcher of Iced tea. We ordered 2 sets of Trio, All Meat and Seafood, this is perfect for groupies. 😀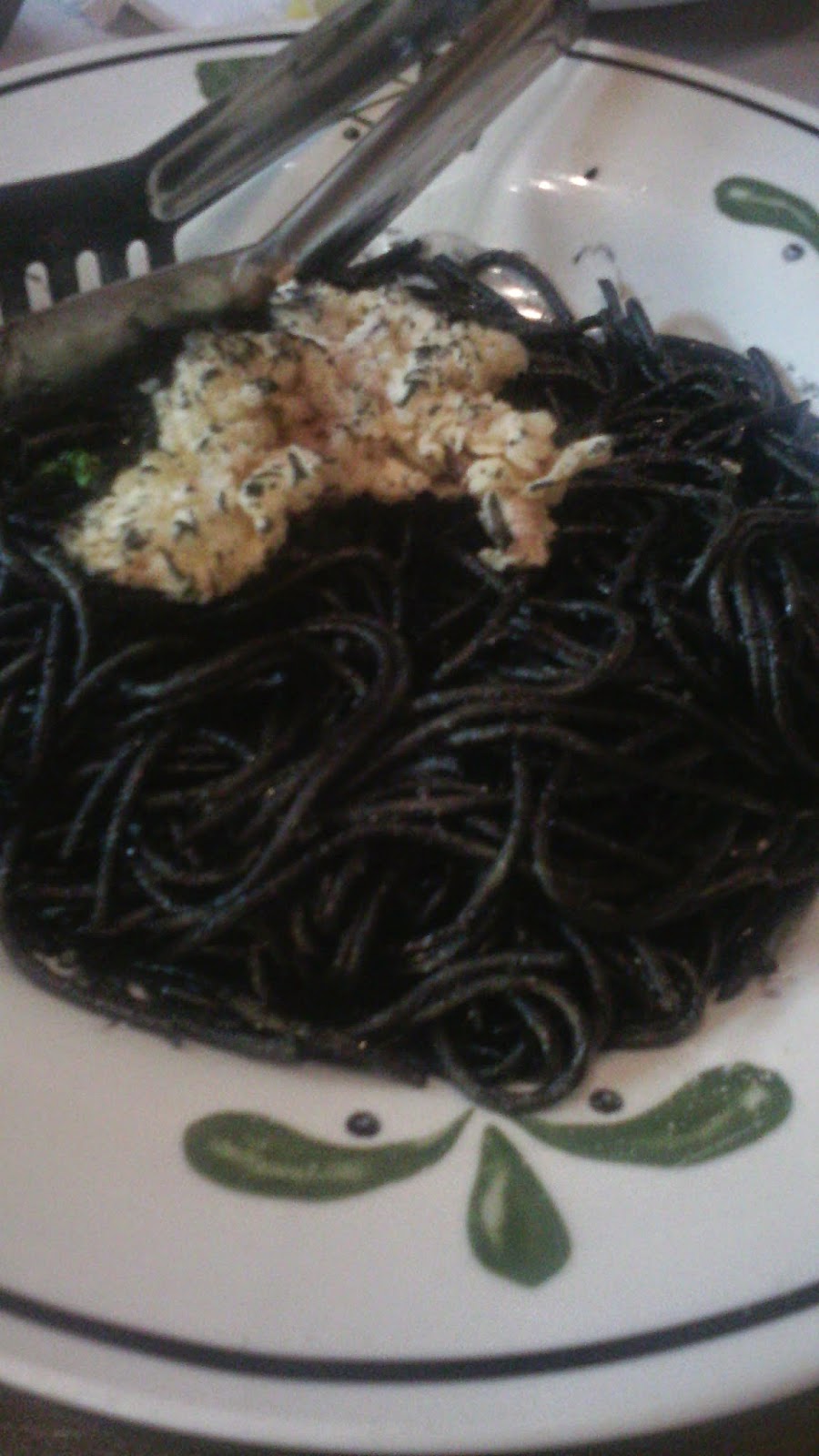 This is Pasta Negra (P160/servings), a must-try dish, the one and only black ink pasta, (from squid's ink maybe, hehe) , it tastes super good, that's why we ordered 2 more servings #hindipokamimatakaw
So if you visit one TOSH branch, don't forget to try it. It is also included in the Seafood Trio treats:-D
Another thing that caught my attention is this mason jar: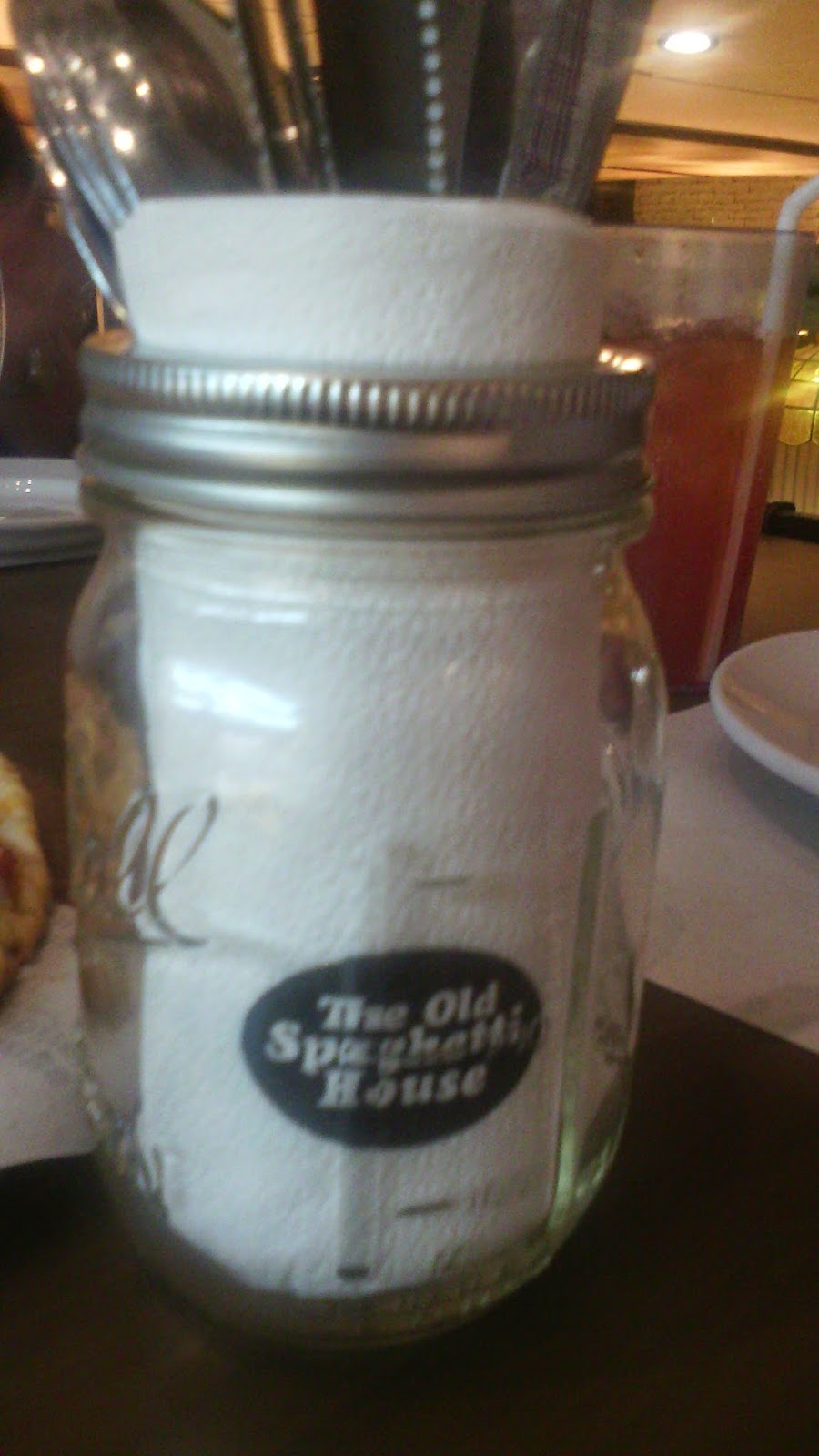 It has many uses pala, here they used it for their utensils.
Very presentable when they served it to their guest.
Super like!
Well, the designs are unique and pretty because it was done by my sister in law- Cai Gonzales.
If you are looking for a Design Consultant, just message me and I will refer you to her. 😀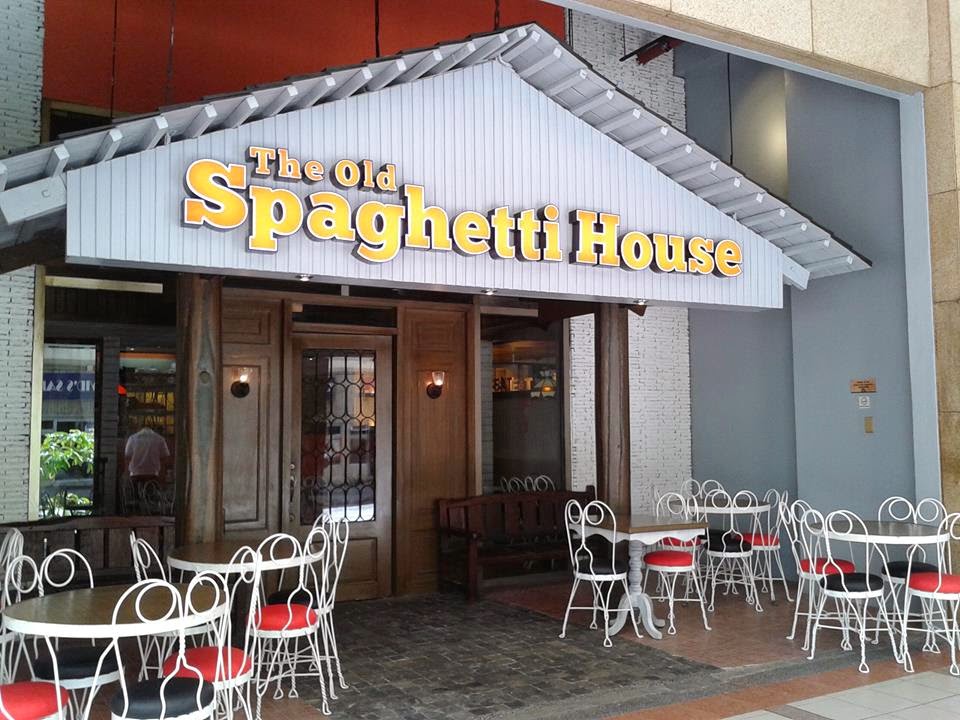 pretty TOSH facade!
For more information, please visit TOSH Facebook Page.
Disclosure: This is not an sponsored post, all views and opinion expressed herein are all from the blogger's point of view.
♥♥♥