Before I start my list of plans and goals for 2015, allow me to share Brother Bo's New Year message from the Feast.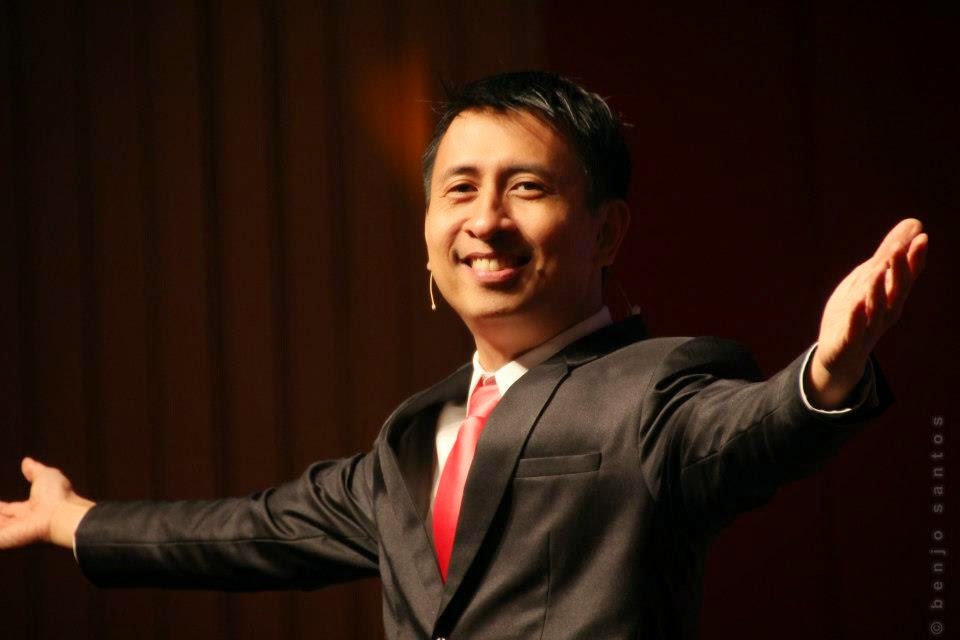 "2015 will be Your Miracle year"

At the start of the year, I want you to dream again.

Perhaps last year, your prayers were not answered. Perhaps last year, your heart was broken.
Perhaps last year, the worst possible tragedies that could happen to you, happened.
But you cannot give up. Or else everything else is lost.

I believe that real success requires the ability to dream.
And if you have a relationship with God, you have powerful edge over others who don't.
Your dreaming means praying to a miracle-working God.

In life, I've seen a lot of answered prayers.
But yes, I've also seen prayers that were not answered in the way we wanted them to be answered.
Which opens you up to greater miracle. From tragedies come triumphs that were even better than whatever we were asking for.

As we start 2015, I pray for you today.
May this be your miracle year – in whatever form that miracle needs to come.
Yes, keep dreaming His dreams for your life.

Bo Sanchez.

Now, it's my turn. hehe. I believe that God planted dreams in our heart, plans and goals especially this year. Let me share with you what's inside my heart and soul. #naks #angDeep #lol

On Marriage
This year will be our 10th Wedding Anniversary. My fantasy is to re-new our Wedding vows in Cana (Holy Land pilgrimage) where Jesus performed His first miracle. It would still be in my bucket list cause I know it would not happen this year. (unless manalo ako sa lotto, haha). We are now planning for a staycation on the day of our Anniversary. I already have Hotel in my mind. Hopefully we have enough funds, hehe.
Motherhood
Rylee is now a toddler, she is now in the kakulitan stage. We are planning to enroll her in a Daycare class (saling cat-cat). This is to enhance her social skills and learn new things outside home. Good thing there is Ronald Mcdonald House of Charities Daycare center within our area.
Speaking of kakulitan, I am sure all of you will agree with me, that we all need patience, patience, patience in handling our kids. Buti na lang isa pa lang si Rylee. haha..
Career
Good news, I just rendered my resignation after almost 14 years of working. This is a major decision for me and Ryan. I'm looking forward to be a Real WAHM soon. With right connections and support group, I know I can do it. #aja #journeytomydream
On Blogging
Since I already have my own domain name, I think it is time to have my blog make-over with new design and new look.
More posts coming up this year
More give-aways from generous sponsors
Other plans
We plan to renovate our house for the first quarter, that is if our loan will be approved. #dreamBIG #claimingtheblessings
To have another source of income, I'm gonna be serious na on being Real Estate agent.
It is also my plan to serve in our community – Light of Jesus – once or twice a month.
With all these dreams, I totally surrender it all to God because I trust HIM.
I'm claiming that 2015 will be a Miracle Year for me, for all of us.
Let me share this worship song entitled "Sovereign"
Below is my favorite stanza or lyrics on the song:
In your everlasting arm
All the pieces of my life
From beginning to the end
I can trust you
In your never failing love
You work everything for good
God whatever comes my way
I will trust you
♥♥♥