SPOTTED: ABS-CBN's TVplus "Ang Mahiwagang Black Box" is now available at Lazada.com.ph!
Last February, the Philippine TV giant ABS-CBN pushed yet another envelope and this time it's all about enriching the TV viewing experience of many Filipinos through their latest innovative offering – the
ABS-CBN TVplus
which is more popularly coined as the "
Mahiwagang Black Box
". Now, you can get your hands on this "talk-of-the-town" product effortlessly and risk-free through Lazada.com.ph for PhP 2,500 – you can either pay via cash on delivery or credit/debit cards or even PayPal and have it delivered to your doorstep or to your loved ones' doorstep with Lazada's free nationwide shipping! It's that easy!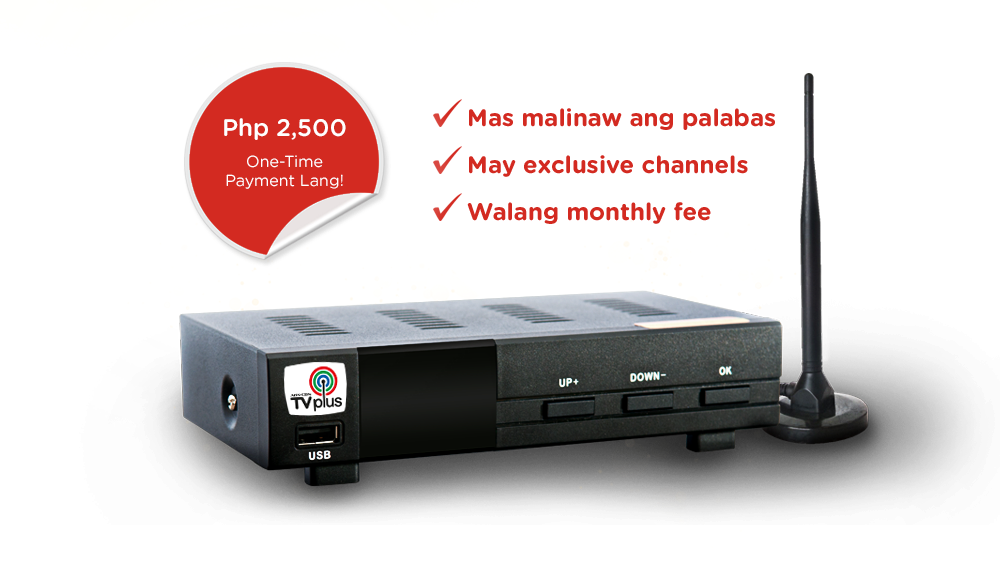 So how "magical" exactly is this
"
Mahiwagang Black Box
"
? Well, let's just put it this way: imagine yourself watching free-to-air TV but with noticeable crispness and clarity. The ABS-CBN TVplus is a digital black box that delivers digitally clear picture and sound that is comparable to seeing a movie on DVD – a far cry from the prevailing blurry and grainy images of analog TV. The
"
Mahiwagang Black Box"
has been developed to work with all kinds of TV sets as long as it has an AV or RCA connector. On top of ABS-CBN and ABS-CBN Sports+Action, the ABS-CBN TVplus allows you to access four more exclusive free-to-air channels once you connect it to your TV sets.
The ABS-CBN TVplus is initially available in Metro Manila, Rizal, Cavite, Laguna, Bulacan, Pampanga, Nueva Ecija, Tarlac, Pangasinan, Benguet, and Metro Cebu. But for those living outside of these areas, never fret as the magic of the "
Mahiwagang Black Box
" will be available to your areas soon!
Update:
We just purchased ABS-CBN TV Plus, we are very satisfied to its features not just because I am a certified Kapamilya but it really is magical. hahaha. Our viewing now is more clearer, it's like we are having cable subscription. Planning to get one for our second TV. 😀

About Lazada
Lazada
(

www.lazada.com.ph
) is Philippines' largest online shopping mall and is pioneering e-commerce by providing a fast, convenient and secure online shopping experience combined with an extensive product offering in categories ranging from mobiles & tablets and consumer electronics to household goods, toys, fashion and sports equipment. Lazada is continuously striving to offer its customers the best possible shopping experience with multiple payment methods including cash on delivery, extensive warranty commitments and free returns. Lazada mobile applications for Android, iPhone and iPad provide additional convenience to its consumers' allowing them to shop anywhere, anytime.