MALAYSIA
– The biggest Chinese Telecom Manufacturing Company, Huawei Technology acknowledged Elabram Systems Group for the excellent partnership all throughout the years.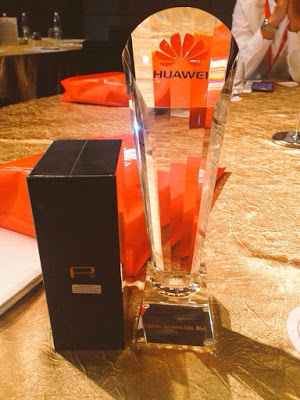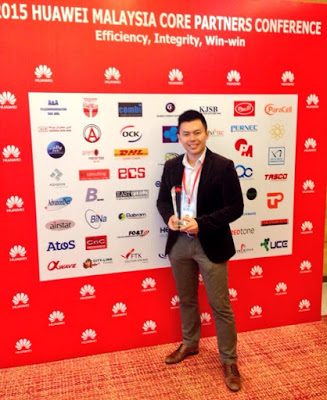 At the 2015 Huawei Malaysia Core Partners Conference with the theme: Efficiency, Integrity, Win-Win, Huawei expressed that in success, it's all about collaboration, understanding, effort, good practices, honesty and focus to gain the objective and vision.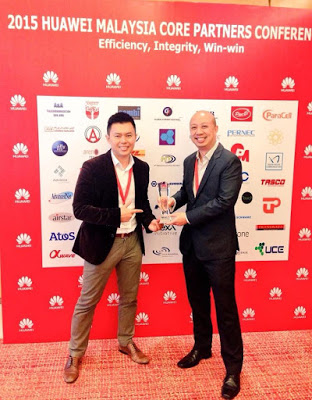 Mikel Yaw, the CEO of Elabram Systems Group attended the big event with ESSB Project Manager, Tommy Ng.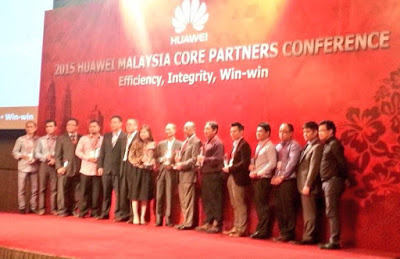 Huawei is a global leader of ICT solutions. Continuously innovating based on customer needs, they are committed to enhancing customer experiences and creating maximum value for telecom carriers, enterprises, and consumers. Our telecom network equipment, IT products and solutions, and smart devices are used in 170 countries and regions. Huawei ranked 285th on the Global Fortune 500 based on its revenue in 2013. In 2014, the company's revenue reached approximately USD 46.5 billion.
Huawei invested over 10% of our annual sales revenue into R&D and more than 45% of our 170,000 employees engage in R&D. Leveraging our experience and expertise in the ICT sector, we help bridge the digital divide and promote high-quality broadband connectivity for all.
Elabram Systems Group is already 16 years in the Telecommunication industry, with its headquarter in Malaysia and offices in Indonesia, Thailand, Vietnam, Singapore and the Philippines. They have been operating in the Philippines for 6 years already. At the moment, the company is hiring 300 employees for one of its global partners that is based in the Philippines. They have an ongoing recruitment campaign in Social Media using #FuelUpYourCareer as the campaign slogan.
Elabram Systems Group offices abroad continue to support the several multinational companies with solutions ranging from Network Planning and Optimization (NPO), Knowledge Process Outsourcing (KPO), Business Process Outsourcing (BPO) and Talent Acquisitions and Deployment. Currently, ESG have more than 6000 manpower worldwide.