I remember when I was still 8 or 9 years old, I could not sleep when the light is on. If I woke up in the middle of the night and there is no light, totally dark, I would scream! Maghahanap talaga ako ng liwanag kahit gaano pa kaliit yun. Maybe you are wandering why I reacted that way. My Nanay often ask me that too. The reason is because I am afraid to lose my sight, I'm afraid to become blind. At that time, that is my greatest fear. Sense of sight is the most important sense for me. Growing up, I managed to overcome that fear, thank God! I can now sleep with no lights at all! yipee…
Last November 9, I was invited by Ms. Grace to try the Dinner in the Dark by Zoomanity Group which was held at Misono-Yakitori in Makati.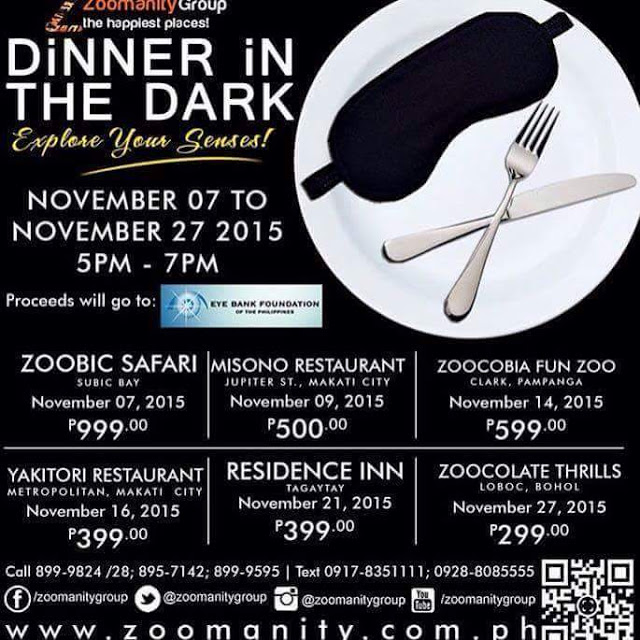 I do not have any idea of what will happen as this is my first time to do it. It is literally eating dinner in the dark with our eyes blindfolded.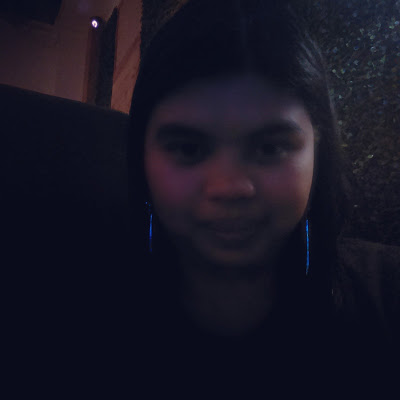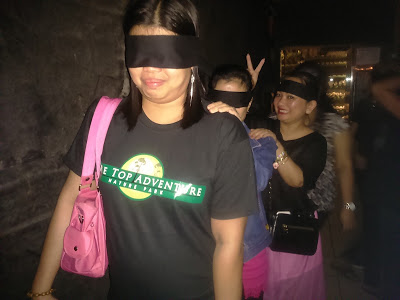 photo ops while waiting the event to start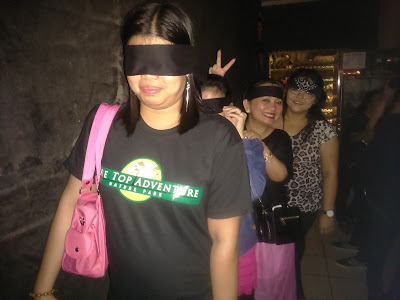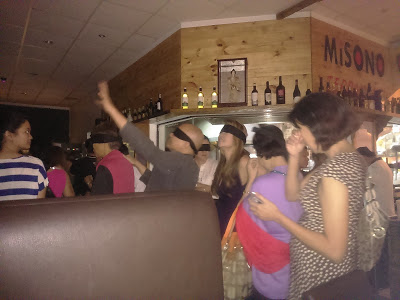 Upon entering the dining area, we were guided by a blind person and assisted us to be seated in our assign area. A blind lady approached us before we started eating and told us where the food and water is located as well as the spoon, fork and tissue.
When we started eating, I check first the plate, it is a bento box. By checking it means I feel it first. Sense of touch was heightened. I also felt the cling wrap covering the bento box so I removed it first. Then, I thought I can use my spoon and fork, I tried but I failed. Wala akong makuhang food. haha! So I gave in and used my hands. They did not tell us what are the food that is served, so I relied on my taste bud. I tasted the rice and the chicken teriyaki. There are other food but I don't know what they are called but it's all yummy. Japanese food is one of my favorite dishes. This time, my sense of taste increased. I appreciate more the taste of the food.
For me, it was an overwhelming experience. I felt again my fear of losing my sight. I am now more grateful because I have all my senses. Walang labis, walang kulang.
I have always high respect to blind people and disabled persons. Just like Kuya Bobby, he is a blind guitarist. He plays guitar really well as if he's not blind. Eh akong walang kapansanan hindi marunong mag gitara..waaah!
This is Kuya Bobby, a talented singer and blind guitarist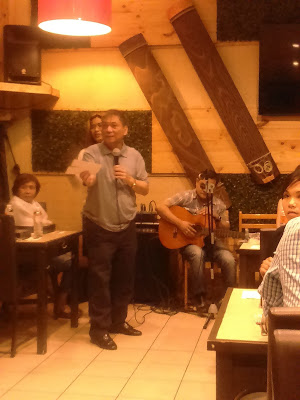 Mr. Yupangco, the man behind this event
Overall, it is an experience that gives us lesson to appreciate all the blessings that we have. Most especially, kung binibigay na sa atin lahat ni Lord but we kept on whining over the things that we don't have. Let the blind people and other disable persons be our inspiration.
This great cause gave us a unique experience of dining in total darkness and understand how it is to be blind. It created awareness among us what it is like to lose our sense of sight and appreciate it even more.
"Humans have five senses: the eyes to see, the tongue to taste, the nose to smell, the ears to hear, and the skin to touch. By far the most important organs of sense are our eyes. We perceive up to 80 per cent of all impressions by means of our sight ."