Finding Dory is another Disney movie that our family is anticipating to watch most especially my daughter. Every time its trailer was shown in Disney Channel, my daughter will scream, "I want to watch Dory"! repeat 10 times, lol! ^_^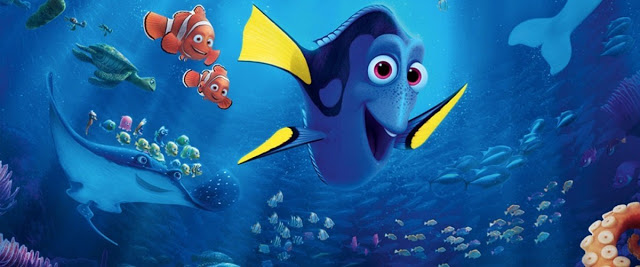 Imagine my excitement when I got an invite from Sir Next of
Light Network
and
PMCM Events
for a block screening in Resorts World Manila. It was held last June 16, organized by PMCM Events, When In Manila and Resorts World Manila. It was sponsored by
Yoshinoya, Hattendo, Aquabest, BreakRoads 35 International, GreenCross, TAG77, Fudgee Bar, Cheezy, Selecta Moo, Iflick photobooth, with Light Network as one of the Media partners.
So as early as 5pm, my daughter and I were already in Resorts World Manila.
My husband just followed after his work.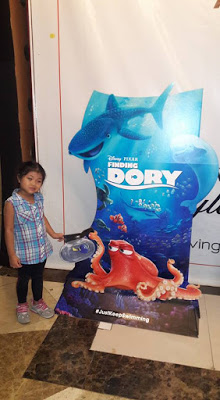 She is so excited to watch the movie!
Movie Review:
Who is Dory?
Dory is a wide-eyed, blue tang fish who suffers from memory loss every 10 seconds or so. The one thing she can remember is that she somehow became separated from her parents as a child. With help from her friends Nemo and Marlin, Dory embarks on an epic adventure to find them. Her
journey brings her to the Marine Life Institute, a conservatory that houses diverse ocean species.
What can I say about the movie?
We love it! We laughed and we cried! Kulit kasi ni Dory eh. Even my daughter is laughing. I don't know if she can really understand it but she's giggling and saying wow all the time. We cried when Dory found her parents.
Even the other characters will make you laugh like the Octopus who can camouflage, a wild-eyed loon flying with a bucket of angel fish in her beak, and many others.
There is also the famous quote that we can apply in our everyday life, like "When life gets you down, you know what you gotta do, just keep swimming!" And a
new message from the movie is "When something is too hard, there's always another way"!
The movie focus on the importance of family and friends, for me it's as good as Finding Nemo or better than it.
The Gonzales Family loved Finding Dory, we want to watch it again!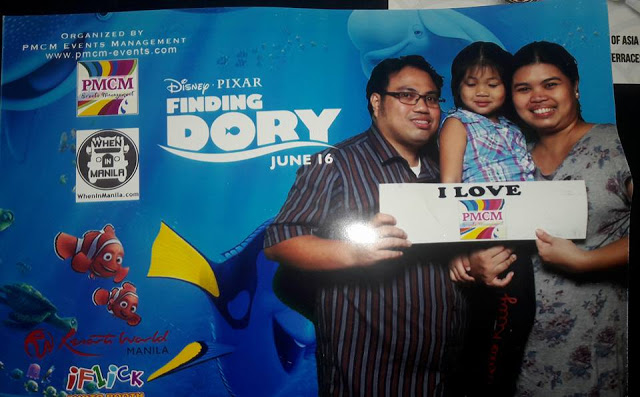 Thank you PMCM Events and Light Network !
Thank you to all the sponsors for being part of the special movie screening of Finding Dory and for these loots! ^_^