Bagnet is a deep fried crispy pork belly dish that is similar to lechon kawali. It originated from Ilocos and is considered to be a top favorite among Filipinos. Heading to North just to taste bagnet requires more than 5 hours of travel.


Here' s my good news, especially to Caviteno like me, there's one resto that can satisfy your bagnet craving and other Ilocano dishes. That is Stoops Bagnet Ilocos!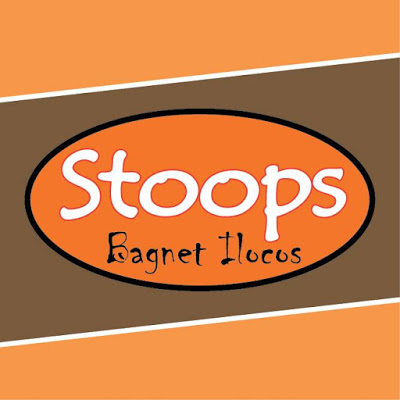 Stoops Bagnet Ilocos in Lancaster Imus branch invited bloggers from the south to taste their Ilocano dishes. The resto is located in Lancaster Square, malapit sa terminal kaya accessible sa mga taga Bacoor just like me and Mommy Heart.
The shuttle service to Lancaster City is at South Supermarket, Imus.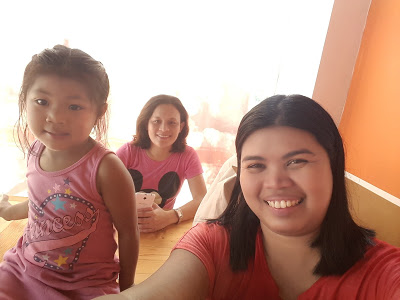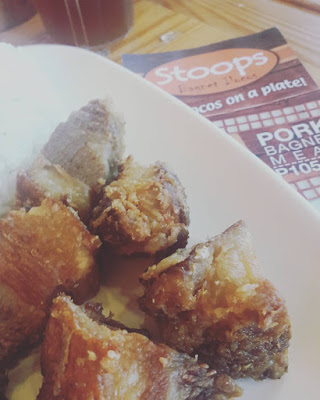 I paired it with talong and bagoong alamang side dish.

Every meal kasi you can choose a side dish, KBL-Kamatis bagoong lasuna, KKB-kamatis,talbos ng kamote bagoong, TBA-Talong bagoong alamang.

I like the bagnet in Stoops, it's crunchy and not oily. Even my daughter likes it too. Umaapaw talaga sa sarap!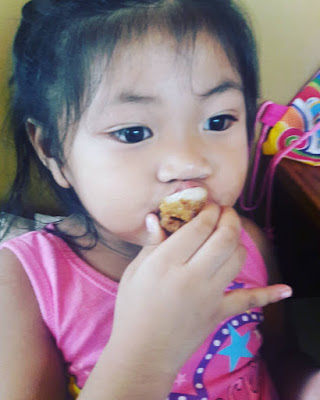 We also tried other Ilocano dishes like Sinanglaw , Pancit with bagnet topping and Empanada


Sinanglaw P60.00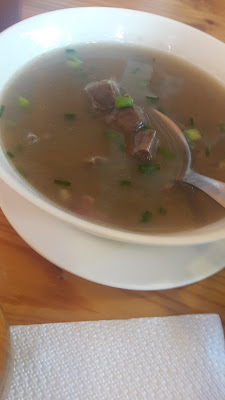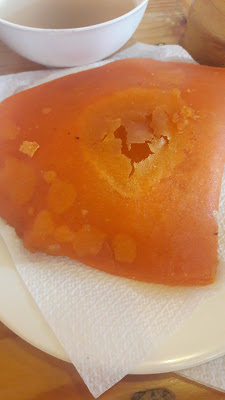 Empanada P45.00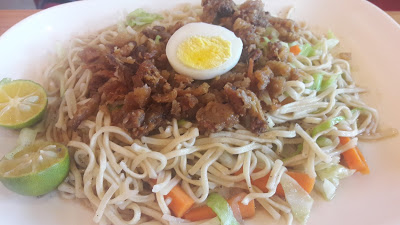 Pancit with bagnet toppings
Stoops Bagnet has very affordable Ilocano food pero may quality and masarap talaga.
Check out their menu: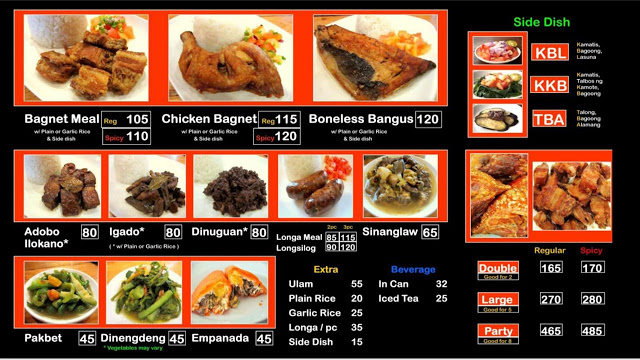 Will definitely go back here in Stoops Bagnet Lancaster Imus branch. I want to try their chicken bagnet, dinengdeng and vigan longganiza!


Thank you for the invite Sir Jay and Ms. Rona
Thumbs up!
It's Ilocos on a plate, umaapaw sa sarap!
They are also open for franchising. Projected franchise investment is P1.5M with 50sqm area.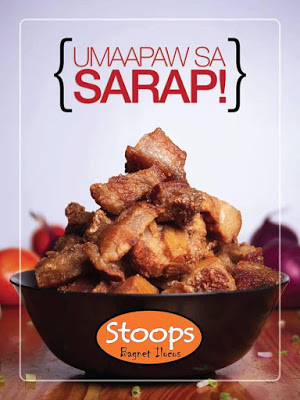 For details visit their website http://www.stoopsbagnet.com/ and Like their Facebook page.