Last August 6, together with other Pinoy / Mommy Bloggers, we attended the pre-launching of Podee , Hands-Free Baby Bottle in Dusit Thani Hotel, Makati, it was facilitated by TAG Media and Mindset Events and Consultancy.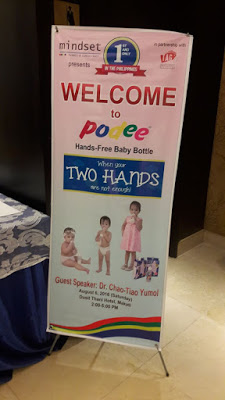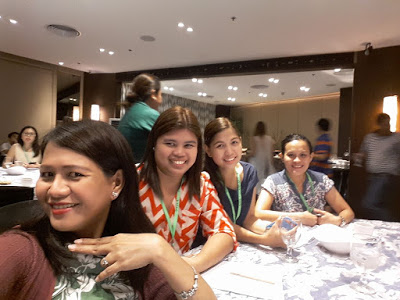 Rylee still drinks milk on her bottle that's why I'm excited to know more about the product.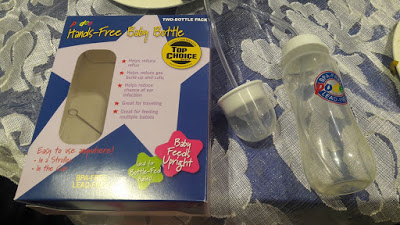 The event started with a talk from the guest speaker, Dr

.

Chao-Tiao Yumul, an

ER Physician affiliated at Santa Clara de Montefalco Bulacan.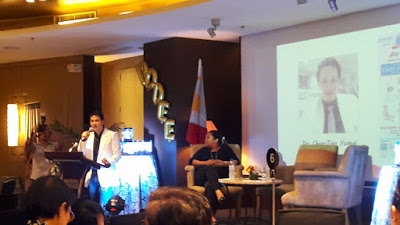 These are my takeaway from Dr. Yumul why we should consider buying bottles with safety features, and the 3 things why the milk causes aspiration or taking in foreign object inside the lungs:
Sleeping position of the kid – yes, it's very important. The baby/kid should not laid flat down especially when drinking their milk from the bottle. I remember I always put pillow under Rylee's head, this is to avoid aspiration and choking.
Here, Dr. Yumul enumerate the proper position for bottle-feeding
On a pillow

Craddle carry

On a lap
Feeding bottles without safety features – milk flow is uncontrollable with baby bottles without safety features unlike the Mother's nipples or breastfeeding.

Other factors like parents or yaya fell asleep while feeding the baby
Another guest speaker is Ms. Christina Seladan, Podee Baby Bottle spokesperson. She explained the benefits and features of Podee Baby Bottle since her two kids uses it . She also demonstrate how to assemble the baby bottle.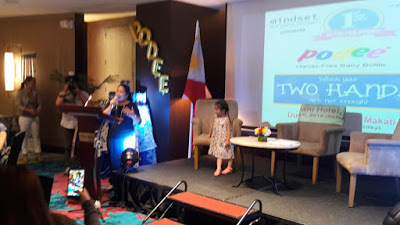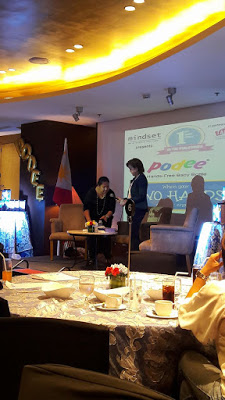 Let me tell you more about Podee Baby Bottle:
It is a welcome solution to today's busy, on-the-go parents. When it comes feeding your baby, there is no better hands-free option.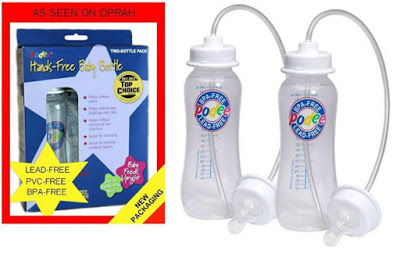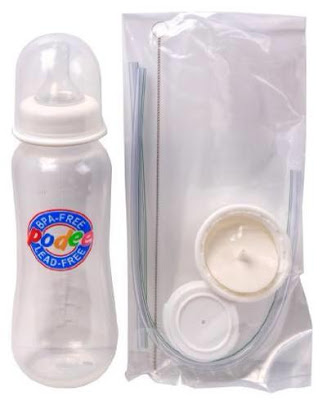 Unboxing Podee® Hands Free Baby Bottle includes two (2) tubes, two (2) adapters, (2) disks, a nipple and a bottle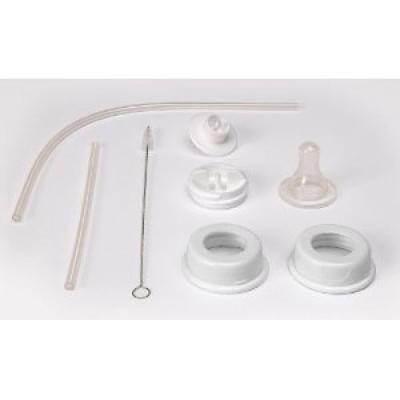 The Podee bottle is a complete system that includes an 8-ounce BPA-Free baby bottle and all necessary parts. It ends dropped bottles and allows for upright feeding to help reduce ear infections and colic. Easy to use anywhere, in a stroller or in the car, or whenever they need an extra hand.
The unique, adaptive flow system allows the baby to manage the pacing and amount of flow with ease, making feeding time with Podee bottle always a pleasure.
Why switch to Podee?
It's the best bottle simply because it's hands free!
Benefits of Podee
Helps prevent colic and gas build up
Helps prevent ear infections
Helps prevent reflux
Feed hands-free and upright
Great feeding system for travelling
Great item for feeding twins and multiple babies
Benefits for Parents
Whether working or stay at home, parents can't always monitor if their baby is drinking the right amount of milk.
With Podee, drinking milk has been easier for the baby, giving parents peace of mind that the baby is getting the milk that he needs without them always checking on him/her.
Features of Podee
uses materials that are BPA and lead free
passed US standards of quality nipples uses cross-cut technology that "shuts off" automatically when not sucked
Tube connecting bottle and nipple is 11.5 inches which passes the safety measurement to avoid strangulation
How much and where you can buy it?
The SRP is P1,699 for 2 bottle-pack with cleaning kits but they have promo price in Lazada at P1,299 only!
Rylee got to try it because they gave us a box of Podee, yipee! It's another fun way of bottle-feeding, I must say! ^_^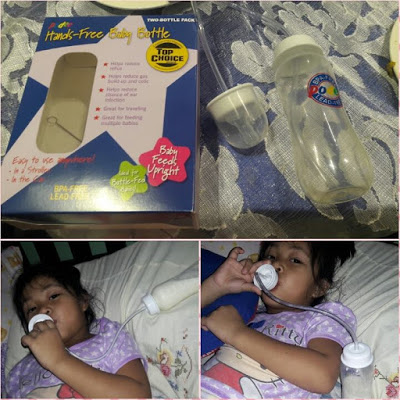 Be Podee's Brand Ambassador! Join their latest contest and be the first Filipino Brand Ambassador where you can win cash prize in dollars! ^_^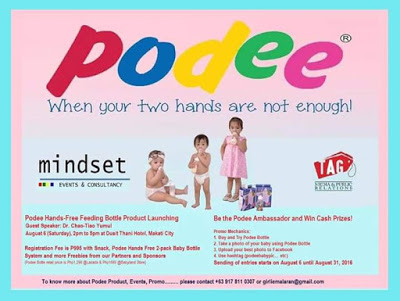 1. Buy and try Podee bottle
2. Take a photo of your baby using Podee Bottle
3. Upload your best photo to Facebook
4. Use hashtags #Podeebabypic #PodeeHandsFreeBottle #Mindset #TagMedia
Sending of entries starts on Ausgust 6 until August 31, 2016