People also like to
pamper
themselves from
time
to
time
, getting a massage or a manicure, or otherwise being treated indulgently. For a Mom like me, indulging is my "ME" time. This means visiting a salon or spa for manicure and pedicure and of course, massage either whole body or just my feet.
Nail-a-holics Nail Salon and Spa is not new to me. I have tried several branches already and was very satisfied with it.
And since there is a Nail-a-holics branch in Festival Mall, I went there also for my pampering time.
Nail-a-holics
Festival Mall
is located at the second floor just across Hey Sugar! Waxing Salon.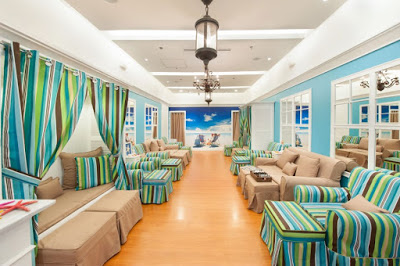 grabbed from their FB page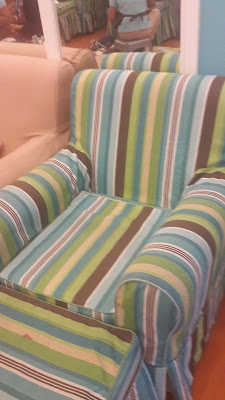 They had a very cozy ambiance. I've been to different Nail-a-holics branches. I so love their beach theme.

Since I am not allowed to wash my legs because of waxing, hindi pwede ang footspa so this time I availed the Atlantic Sea Moist Paraffin Manicure / Pedicure and Foot Reflexology.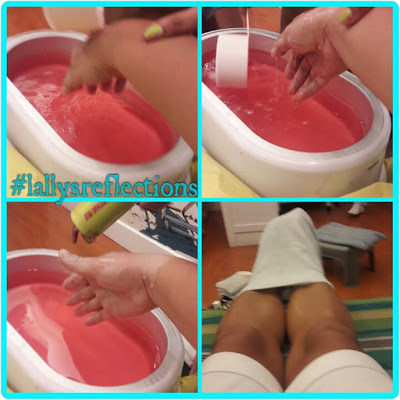 It is a spa treatment intended to moisturize and soften the skin, leaving it radiantly smooth and healthy-looking.
Perfect for my tired hands and feet.
This therapeutic treatment relaxes sore, tired hands and feet, relieves stiffness and muscle spasms, and stimulated blood circulation. It also ease our everyday stress and strain with the hydrating and healing benefits of a paraffin treatment.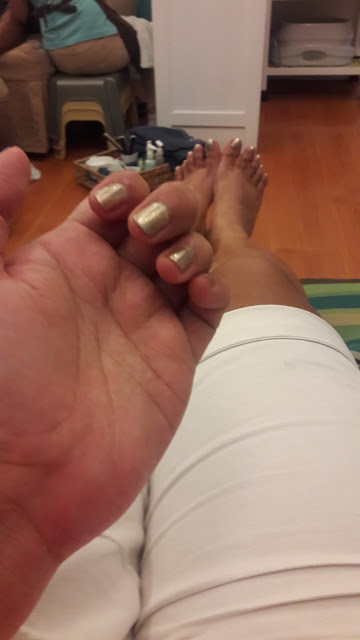 After the paraffin treatment, it's time to put polish on my nails. I chose a gold polish, lakas maka soshal. hehe!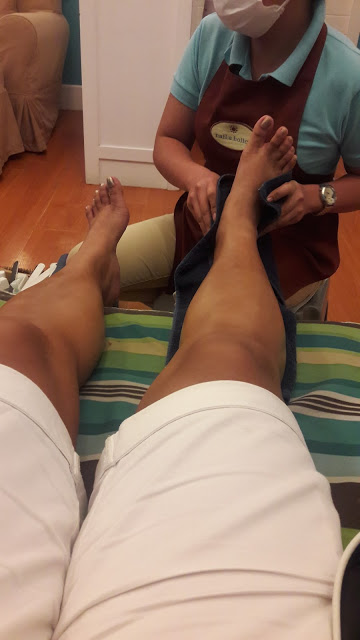 Done with my nails, it's time for my Huntington beach therapeutic foot reflexology. I wanted to treat my feet to a little beach therapy with this relaxing foot and lower massage which uses pressure applied on reflex points to alleviate stress and tension. I feel so relax, you should try it too.

Nail-a-holics offers various services from hand care to foot care, they also offer Spa party packages for any occasion.

To check out their services and pricelist, visit this link: http://nailaholics.com/services/
With close to 70 destinations nationwide, Nailaholics Nail Salon and Spa is the country's leading destination for pampering services that allow you to feel like you're taking a vacation.

Visit the nearest Nail-a-holics branch for your nail grooming and pampering needs.
Thank you Nail-a-holics for the wonderful pampering session!
Thanks again Sir Arvin and Leomy! ^_^


For news and upd
ates, follow Nailaholics: