We all know that Family is the basic social unit of a community consisting of parents and their children. Families are like branches on a tree, we grow in different directions yet our roots remains as one. It is not define only by the last name or by blood, it is defined by commitment and by love.
With this, I would like to commend Jollibee, t
he country's leading fast-food brand, for recognizing the new batch of outstanding Filipino families with admirable advocacies in the 6
th
Jollibee Family Values Awards.
The months-long search culminated in Gabi ng Parangal para sa Pamilyang Pilipino

,

which was held recently at the Makati Shangri-La Hotel and
was hosted by Mikael Diaz and Ms. Issa Litton.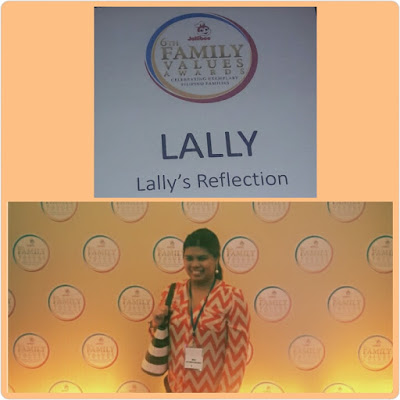 It was such an honor to witness this kind of event that serves as an inspiration for me and my family to also have advocacy in our own little way.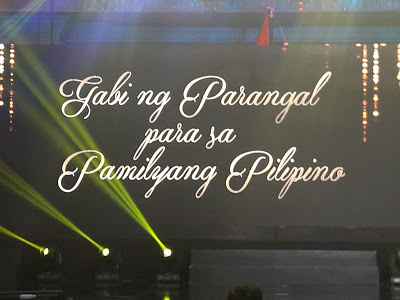 The
6th Gabi ng Parangal para sa Pamilyang Pilipino
centered on the theme of the
balangay
, whose historical journey captures the solidarity, harmony, determination, courage, bravery and resilience of the Filipino community.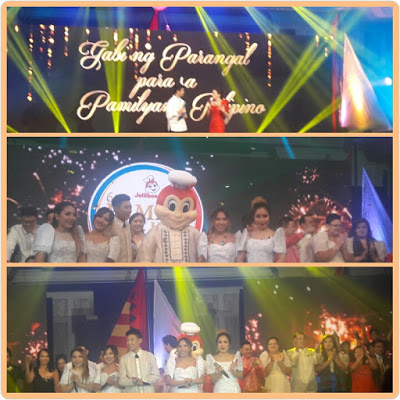 The guests were treated to performances from Darren Espanto and Fourth Impact, culminating in a grand finale performance.
"2016 marks the sixth year of our Jollibee Family Values Awards, Jollibee's annual advocacy program that aims to promote timeless Filipino family values. With the Filipino family at the core of Jollibee's brand, the JFVA is committed to reinforcing timeless and cherished values," said Jollibee Philippines President JJ Alano.
"We are proud to recognize families who can be considered as everyday heroes, families who truly exemplify how the power of Filipino family values can nurture and continue building a nation that can sail through the various challenges, calamities and adversities."
The 6thJFVA
Exemplary Filipino families whose notable advocacies enable hope to flow and spirits to soar for the less fortunate
includes the following and
each received a cash prize of P300,000, a trophy designed by brass sculptor Michael Cacnio, and P10,000 worth of Jollibee gift certificates.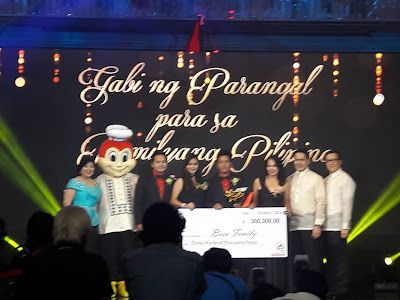 Mr. Rommel and Mrs. Analy Basa and family of Capiz, champions of the environment and sustainable livelihood for their community;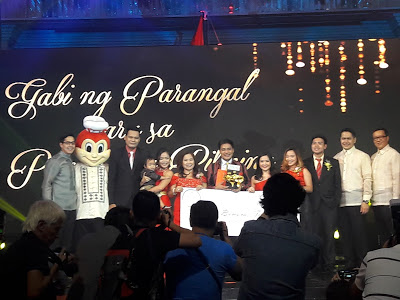 Mr. Donato and Mrs. Merlita Bumacas and family of Nueva Ecija, dedicated to protecting and upholding the rights of indigenous people. Aside from being hailed as 6th JFVA winners, the Bumacas family also received the Special Citation for Minority Groups.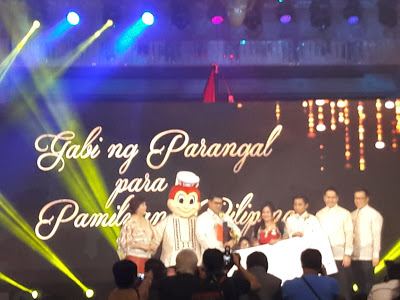 Mr. Ian and Mrs. Cecilia Cabalza and family of Cagayan Valley, whose work centers on uplifting lives through health and education;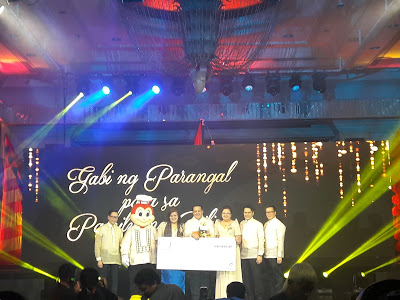 Mr. Victor and Mrs. Elizabeth Castañeda and family of Quezon City, for leading the fight against cancer;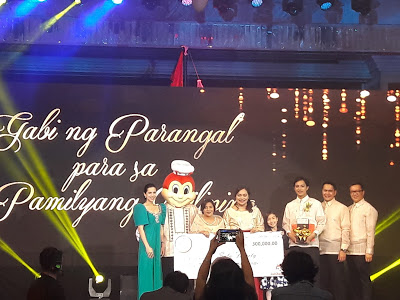 Mr. Joe Dean and Mrs. Ardis Sola and family of Quezon City, for helping improve the lives of street children; The Sola family was also given the Special Citation for Children (co-presented with Children's Hour).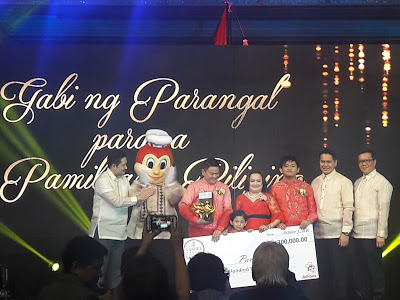 Mr. Marciano and Mrs. Josephine Par and family of Saudi Arabia, named as the Jollibee-Coca-Cola OFW Family of the Year for their mission in empowering underprivileged fellowmen both in the Philippines and the Middle East.
In addition to the six JFVA awardees, Jollibee also conferred special citations to families focused on specific advocacies.
Receiving the Special Citation for Education (co-presented with National Book Store) and
were each given P50,000 in cash, a plaque, and P3,000 worth of Jollibee gift certificates.
Mr. Reynaldo and Mrs. Juliet Arquiza and family of Camarines Norte, for their educational and scholarship programs,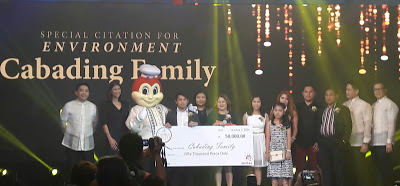 Mr. Alejandro and Mrs. Lilibeth Cabading and family of Zamboanga City are the recipient of the Special Citation for Environment (co-presented with Landbank) for their underwater clean-up efforts.
The Special Citation for Youth, was given to Mr. Harry and Mrs. Malou San Gabriel-Eng and family of San Francisco, California, for their programs that benefit the youth.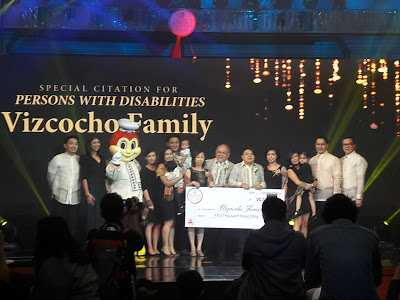 For their work on autism awareness, Mr. Noli and Mrs. Isabelita Vizcocho and family of Benguet are given the Special Citation for Persons with Disability (co-presented with National Council on Disability Affairs).
Distinguished personalities known in their respective fields comprised the esteemed board of judges in this year's JFVA, including Sen. Bam Aquino who served as jury chairman. He is joined by Mowelfund trustee and president Boots Anson-Rodrigo, Manila Bulletin columnist and TV host Suzi Entrata-Abrera, respected inspirational speaker and columnist Francis Kong, ANC news anchor Edric Mendoza, parenting and relationship consultant Maribel Sison-Dionisio, Coca-Cola Philippines Vice President for Public Affairs and Communications Atty. Adel Tamano, and columnist and child advocate Audrey Tan-Zubiri. Completing the board are Jollibee Global Brand CMO and Jollibee Philippines Marketing Head Francis Flores, Jollibee Philippines Head of Human Resources George Wang III, and Jollibee Group Foundation Vice President Belen Rillo.
The 6th Jollibee Family Values Awards is supported by Coca-Cola Philippines, Crowne Plaza Hotel Manila Galleria, Holiday Inn Manila Galleria, and Rainforest Adventure Experience (RAVE), with official media partners, CNN Philippines and Philippine Star.