Last November 12, The Gonzales Family attended a Mommy Carnival event held at Century City Mall Event Center.
The place was in festive mood, complete with carnival games and booth.

We are really excited to attend this event because it's another bonding moment for our family and with fellow mom bloggers.
Aside from that, NIDO is the growing up milk of Rylee since she's 1 year old. Because it is formulated with the right amount of nutrients for Rylee's physical and mental growth, now that she's 4 years old, NIDO 3+ is still her growing up milk.
We also participated on the different activities prepared by the organizer.
Games
Nido Wall
We're glad to know that NIDO® 3+ introduced the new and improved NIDO® PROTECTUS® 3+, packed with higher levels of essential nutrients made especially for children in their crucial growing-up years.


NIDO® PROTECTUS® 3+
is specially formulated with a unique combination of nutrients to help support growth and development during his pre-school years, above three years old. It has DHA, ALA, LA, Folic Acid and Taurine together with Vitamins A, B, C, D, Iron, Zinc and Selenium to help support immunity and brain and body development and is the only one with PREBIO® 3 and Lactobacillus PROTECTUS® to help support child's digestive defenses.
It
makes it easier for moms to #CheckTheLabel and make sure that our little ones get their age-specific nutritional needs with the new and improved
NIDO® PROTECTUS® 3+
.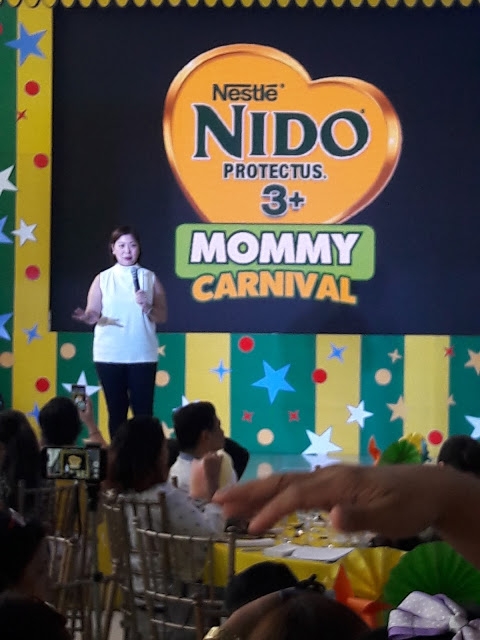 "We understand the ever-changing needs of mothers for their children, that's why we continuously improve our products. And in line with our advocacy to make checking food labels a habit among moms so they make smarter and healthier choices for their kids, we simplified our pack and made it more informative," said April Apsay, Consumer Marketing Lead for NIDO® PROTECTUS® 3+ .
The release of NIDO® PROTECTUS® 3+ following the launch of the Check the Label campaign is a testimony to the commitment of the brand to support moms who aspire to raise kids who are happy, healthy, and capable of reaching their full potential through their love and support.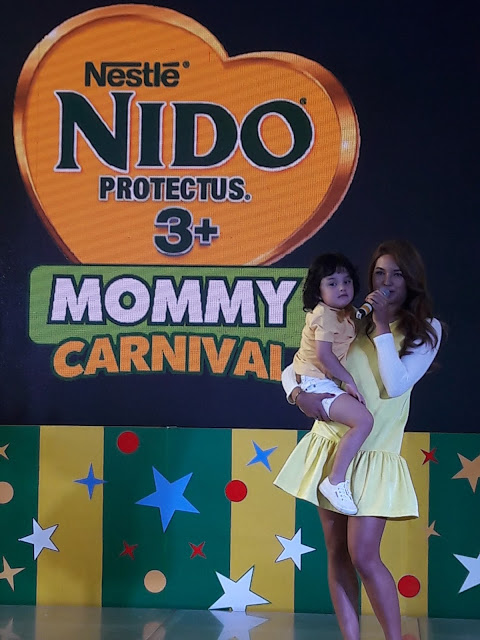 Ms. Sarah Lahbati and Zion,
Brand Ambassador of Nido Protectus 3+
To continuously remind moms to #CheckTheLabel, NIDO® PROTECTUS® 3+ also recently released a catchy jingle headlined by Sarah Lahbati and son, Zion.
Watch it here:
Dahil nakaka LSS at nakakaindak talaga ang bagong jingle ng Nido Protectus 3+, we dance along with Sarah and Zion!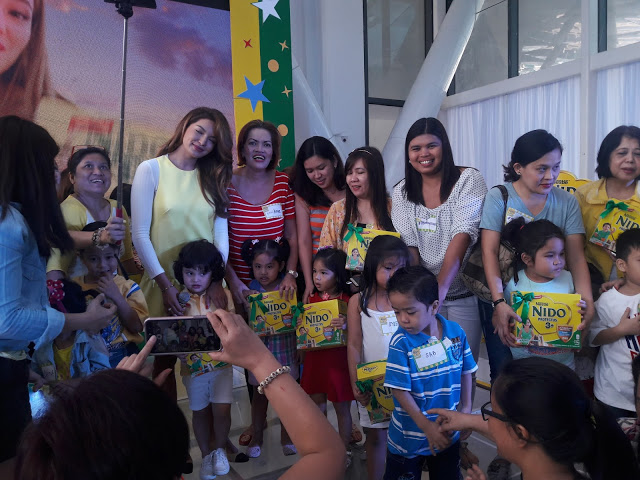 Dancing with Sarah Lahbati and fellow Mommy Bloggers !
Ang talagang dapat i-check?
#
CheckMoMuna
if you're giving the best for your child. Iwasan mag assume moms, especially for his/her milk. Kaya
#
CheckTheLabel
if it has the right nutrients your child needs!
Visit NIDO 3+ Facebook page for more updates and promos.