This Christmas, witness the magical tale of the joy of giving as
SM Southmall
, premier mall of the South metro, presents
The Tale of the Winter Forest
.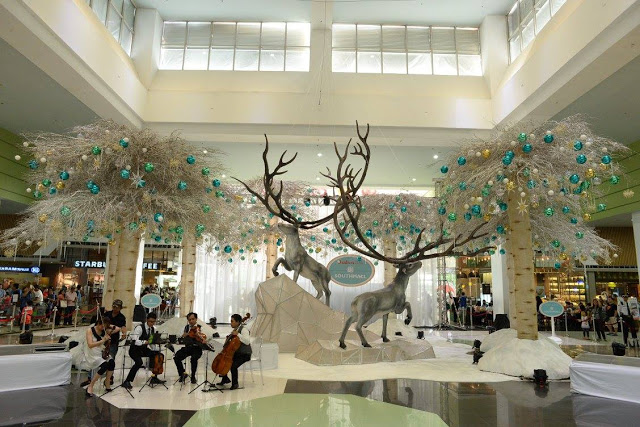 The launch features the unveiling of the mall's first Christmas centerpieces with a play production by Stages and a full performance of the Manila String Machine.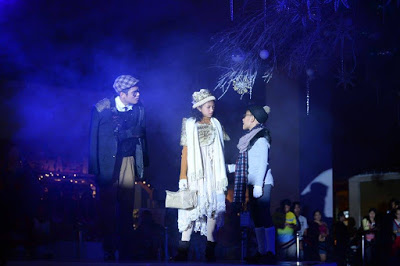 The Tale of the Winter Forest tells a story of two children getting lost in an enchanted forest, where the only way to find the right path is to give up everything. In the forest, they meet a wounded rabbit, a lost cardinal, and a hungry tiger. The children helped the animals, giving up their clothing and food for them.
SM Southmall wanted to kick-off this amazing season by sending out an inspiring message of selflessness and kindness that is characteristic of the Christmas season. The story aims to set a good example for children while still giving them an enjoyable visual treat.
In the spirit of the season, SM Southmall invited the children from SOS Children's Villages and Child Haus and gave them special gifts that they may enjoy.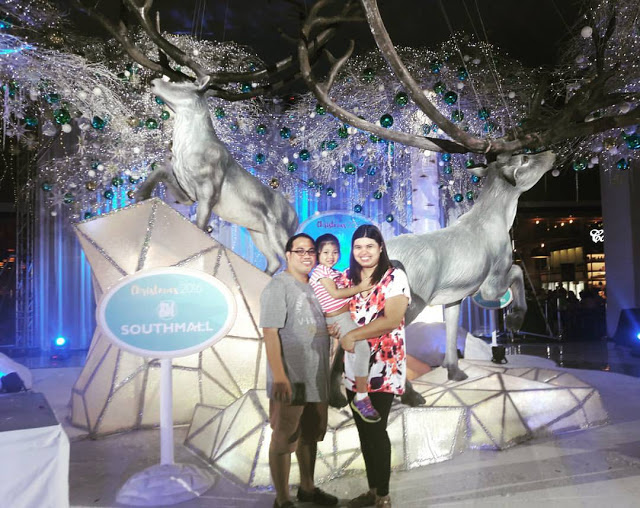 The Gonzales Family at SM Southmall Christmas launch!
Aside from the Christmas launch, SM Southmall has other holiday activities in store:
Share your special Christmas wish with Santa Claus on November 13 & 27 and December 11 &24.
Join the Yuletide cheer as we serenade you with your favorite Christmas carols on November 22, 23, 24 & 26.
Shop 'til you drop at the Double Weekend Holiday Sale on November 19-20, 26-27.
Shoppers can get a chance to win amazing prizes or a brand-new Chevrolet Traxx at the 12 Days of Christmas. (Mechanics- for every P5,000 single or accumulated receipt at any Southmall stores, you get one raffle coupon,)

Other pocket events include the SM Cares campaign Bears of Joy, Lighted Tradition Parol-making contest, Smart Christmas Exhibit, and the Vivo Christmas Roadshow, SM Southmall's Christmas activities are supported by Baskin Robbins and Project Pie.
Truly, SM Southmall satisfies the wishes of its people. No matter the season, the occasion or the time of the year, SM Southmall welcomes the community with open arms.
For updates and promos, visit SM Southmall Facebook page.