"Love makes all things beautiful. Hope makes all things work. Faith makes all things possible. "
In its commitment to provide affordable and quality products while giving back to the community, Lovehopefaith Group (LHF) has released its latest version of the sought-after Life Saver Watch last July.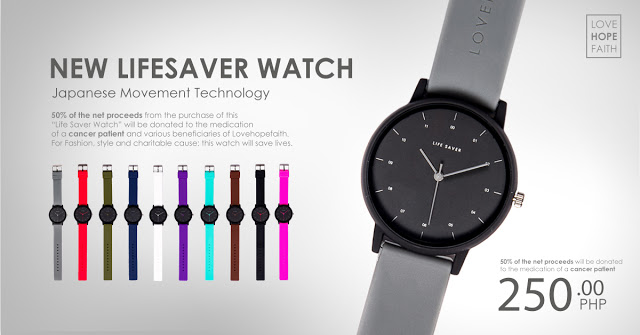 The version 3.0 features Japan Movement technology and is water resistant.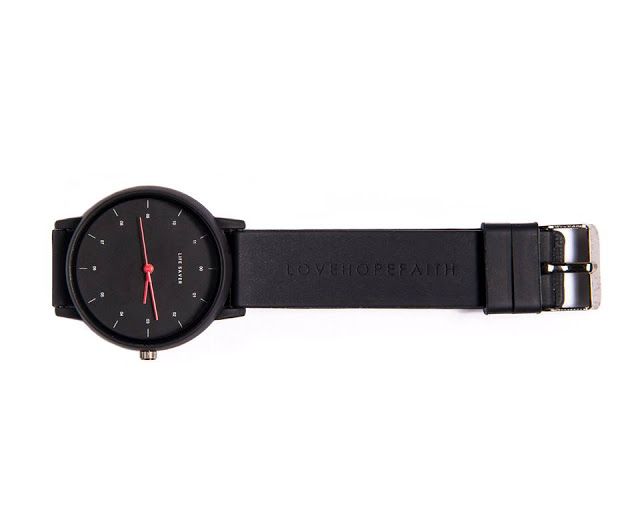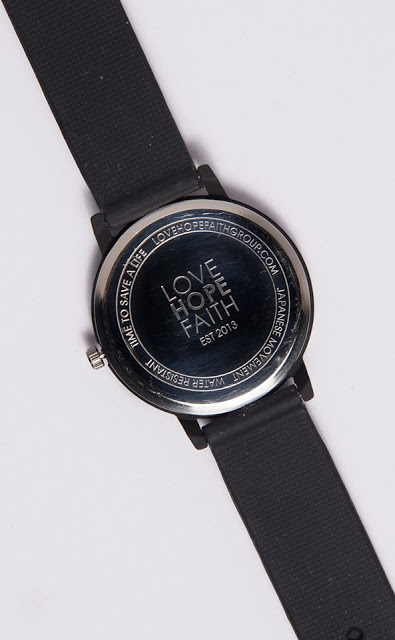 Ten trendy colors are available in small and big sizes giving a wide array of variety for people from all ages to choose from.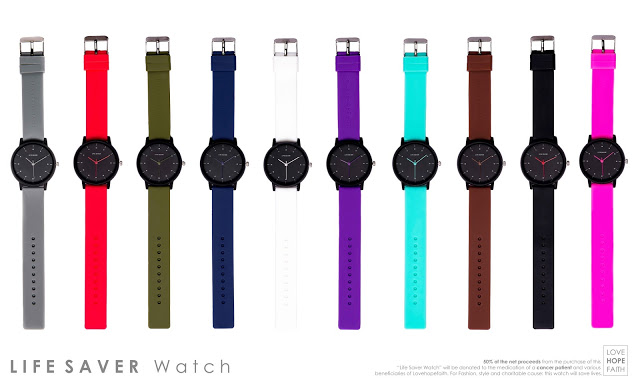 Available colors are: Black, White, Gray, Mint, Navy Blue, Army Green, Red, Purple, Pink, and Brown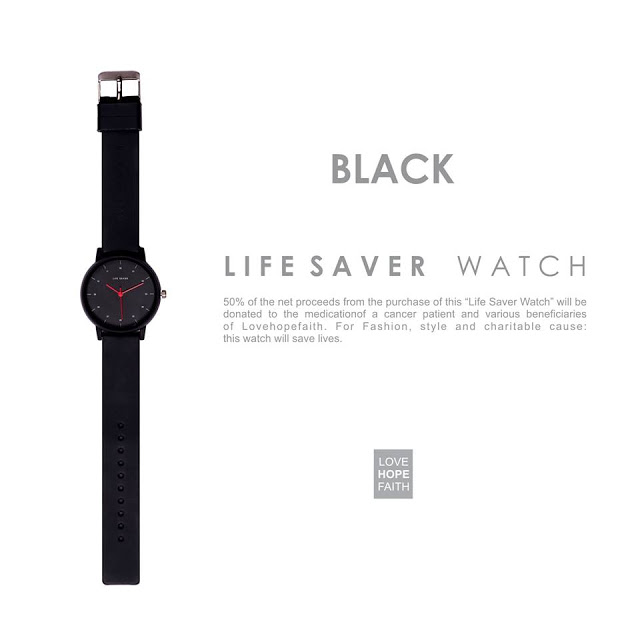 Life Saver Watch costs only Php250 and for each purchase, 50% of the net proceeds are donated to Lovehopefaith's beneficiaries who are primarily children with cancer.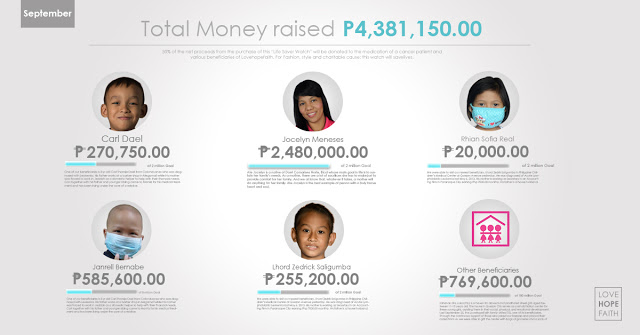 Other beneficiaries include: Tahanan Sta. Luisa, a crisis intervention for street children, and Tahanan Carmela D'Amor, a center for abandoned children managed by the Sisters of the Divine Zeal.
Other LHF products such as the Life Saver Shirt, and Life Saver Bag continue to donate half of its proceeds to LHF beneficiaries.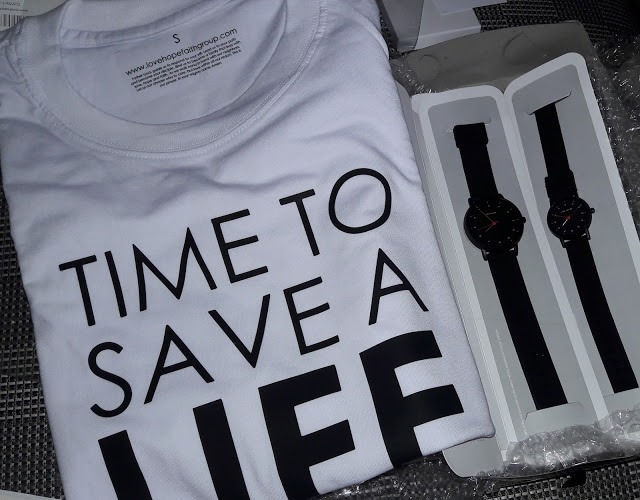 LHF sell gift items such as the Life Saver Watch, Life Saver Shirt, and Life Saver Bag
LHF products are available at:
Lovehopefaith Gift Shop located at #36 Anonas St., Project 2, Quezon City. We are open from Mondays thru Fridays at 9:00AM-6:00PM; closed on holidays and weekends
Bazaars. Event schedule is posted at LHF Facebook page and Instagram account
Shipping
Starting September, LHF has started a promo where ordered items of customers can be delivered to them without any shipping costs, terms and conditions apply.
How to order for delivery:
Send LHF an SMS using the format:
NAME:
ORDER: include item, size, colors/variant, and quantity
YOUR SHIPPING ADDRESS
Send your text messages to 0917.8884516 and 09228740334
And this month, the most-awaited silicone protective cover of the watch was released. The protective case helps to prevent scratches on the rim and glass of the watch. Initially, the cover for big sizes is available for free for each purchase of a Life Saver Watch. Cover for small sizes will be available soon.
Those who purchased a Version 3 watch before release of the silicone case can claim their free covers at the LHF store or any of its bazaar booths, until supplies last.
Claimants just need to present a proof of purchase to our staff: a receipt or the watch.
Also, a holiday schedule has been released for orders with shipping. Deadline for orders and payments for those with provincial addresses are on November 30, and for Metro Manila addresses, on December 9.
ABOUT LOVEHOPEFAITH
LoveHopeFaith (LHF) is an all-Filipino social enterprise that was founded as an instrument to provide care and assistance to a cancer patient. . Fifty percent of the net proceeds from the purchases of LHF products are donated to its causes. As the business grew, LHF was able to add non-profit institutions to
its list of beneficiaries.