Real Estate is close to my heart because it is one of my sideline gig as an agent. I feel happy whenever I close a deal not just because of the commission that I get but because I helped that person realize his/her dream house. Why rent a house if you can own it, right? You see, owning a house is not just a luxury but it is a necessity.
And because we are now in digital age, almost everything can be seen on social media and internet. That is also one of the development Real-Estate is facing now. You can shop your dream house and property without leaving the comfort of your seats. How? Let me share with you

BIG BENTA PRIME,

your ONLINE Property Broker.
BIG BENTA PRIME is under BigBenta.com, the number 1 Online Marketplace in the Philippines. It has yet again added another first in the Country's online E-Commerce industry with the launch of its online state-of-the-art, Real Estate Brokerage arm. BigBenta Prime was conceptualized and developed for the online community, including professionals and millenials both here and abroad, to assist them in not just making informed decisions in buying properties amidst the noise and competition in the real estate industry.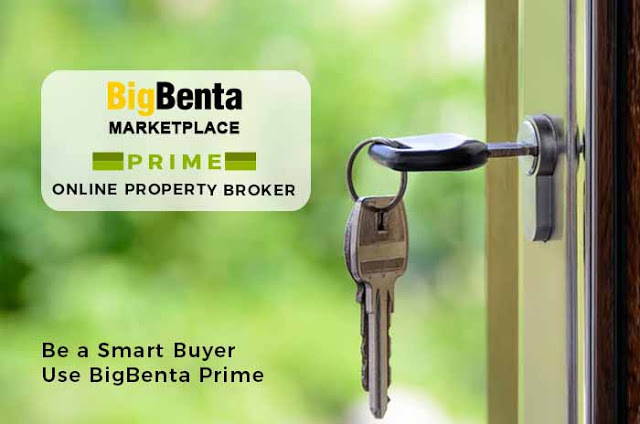 BigBenta Prime was launched last March 29 at Ridgewood Towers in C-5 at the Bonifacio Global City. I'm very happy and thankful that I was invited to its launch. I am more than excited to become an Affiliate and share it to my friends and relatives who are looking for their dream house and property.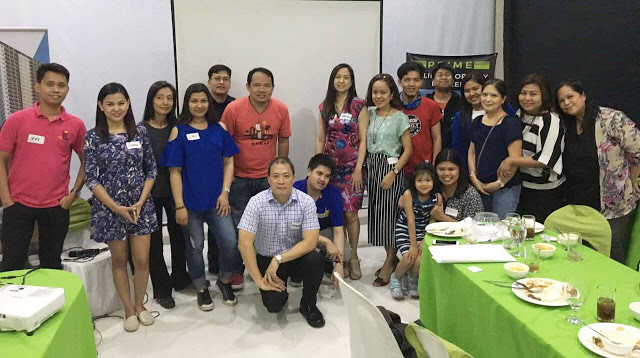 During the BIG Benta Prime launch with Mr. Charlie (CEO) and Sharon Fong (COO)
with fellow bloggers and media

BigBenta CEO and Founder Charlie Fong said that "BigBenta Prime will make buying your dream properties and developments easier by getting validated information first hand just by logging into the BigBenta Prime website.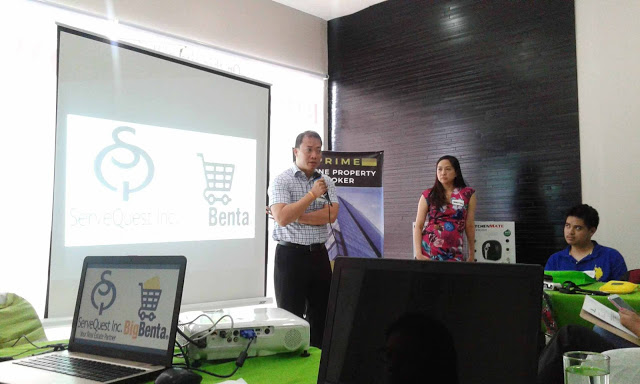 B
igBenta Prime will assist you all the way, even before traditional persistent sales representatives get to you and offer you all properties that may not be suitable to your needs or preference".
In the past, traditional real estate transactions focus on just the property itself.
Now,
BigBenta Prime
will give buyers the 360 degree view of the area, nearby establishments and places of interest (nearby schools, churches, banks, police stations etc), flood hazard mapping and competition properties to help you make that "one great informed decision". "All of these without even physically visiting the property," or what we call "house tripping" in Real Estate agent term.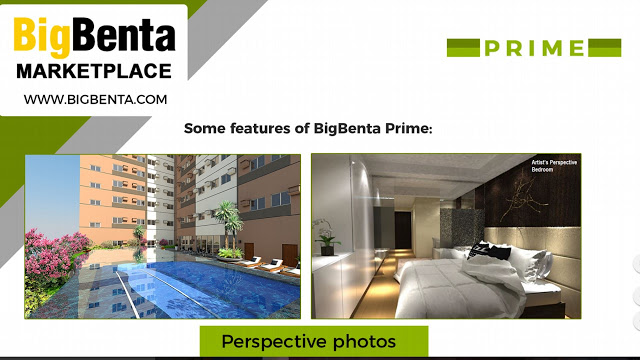 This revolutionary, state-of-the-art real property website, the first in the Philippines made by Filipinos for the Filipinos, will facilitate the complete cycle of the buying transaction — from viewing the property, to knowing the places of interests nearby, to inquiries, to buying the specific property – not to mention reservation, financing and payment.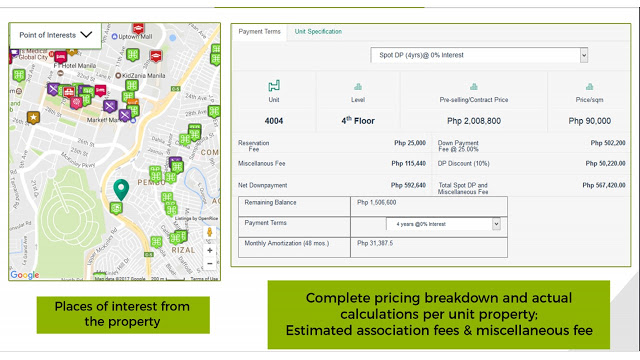 Likewise, BigBenta Prime presents buyers the complete pricing breakdown and actual calculations per unit property; comparative prices (for sale and for rent) of competition within 2 kilometers from the property site; and estimated association fees and miscellaneous fees.
BigBenta.com's first of its many Real Estate Development partner, ServeQuest Group, is expecting hastened and increased sales plus a widened customer base of its properties through the new BigBenta Prime Platform.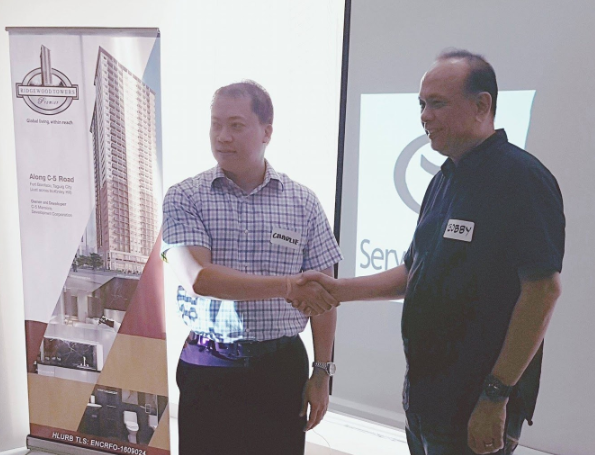 Mr. Charlie Fong, CEO of Big Benta and Mr. Bobby Alvarez, President of ServeQuest Group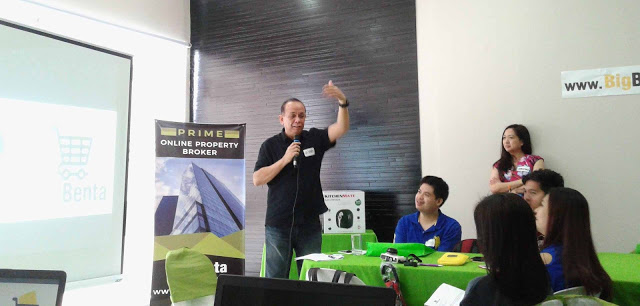 ServeQuest Group properties include Monte Carlo Residences and Ridgewood Towers Premier.
BigBenta Prime also gives buyers the construction methodologies used and lists of material in finishing the property unit including a chat support feature where you can share real property information and experiences with other buyers and would-be buyers.
More importantly, BigBenta Prime assists buyers through its Online reservation Fee Payment, Loan Calculation, Special Services to expedite loan processing in designated banks, and Buyer Document Uploading to support bank loans and document archives that buyers can download so they can confidently verify the authenticity of all the information.
Mr Charlie Fong also highlighted that
BigBenta can help OFW's search, view and decide for their property investment while they're away just by logging into the BigBenta Prime Website. "
I was an OFW myself. I want to make sure that my hard-earned money does not go to waste, especially if it means realizing a dream home for the family", he added.
On the other hand, BigBenta Prime will help Developers and Property Sellers by providing them with the online platform to make property offerings to the buying public easier, convenient and cost efficient.
The BigBenta Prime emphasized that "we welcome all Property Developers on board as we forge partnership in making the Real Estate Industry a true nation-builder."
BigBenta Prime was also developed as a counter strike measure to avoid scams and all forms of deception of some real property agents.
BigBenta Prime
completes the Four Pillars of the future of Online Trading and Commerce as it solidifies its claim as the #1 Online Marketplace in the Pihilippines.
Watch this for added information about Big Benta Prime.
With Big Benta Prime, buying and leasing properties is now hassle-free both for clients, agents and developers.
If you have a requirement to buy a property, just go to Big Benta Prime. From here, let us work on your budget and desired location. Let us help in attaining your dream home. Be wise, be practical, dream big, achieve bigger!
BigBenta has three other platforms in their website: BigBenta Store, for selling and deliveries of otherwise commonly not delivered items like fruits, vegetables and charcoal; BigBenta Classifieds for free advertising of different merchandise and what-have-you's for sale to online users; and BigBenta Service Booking for all kinds of services offered by accountants, lawyers, tutorials and other professional services imaginable, to, household plumbing, septic tank siphoning and other blue collared tasks.
For other updates and inquiries, visit BIG Benta website and Facebook page.