May is Cervical Cancer Awareness Month, and this year, MSD spearheads a timely dialogue on the disease by focusing on HPV or the human papilloma virus—the primary cause of cervical cancer.
With the theme
"An HPV-Free Future,"
MSD organized its own commemoration of this year's
Cervical Cancer Awareness Month
last May 16, at New World Hotel, Makati
.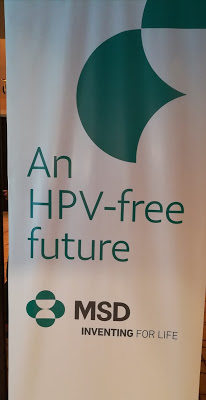 Expert medical professionals and special guest speakers were there to discuss in an intimate setting concerning this healthcare situation today. Some of the issues that were discussed are the following:
The current picture of cervical cancer – burden and treatment
Preventing deaths through vaccination – the important role of HPV vaccination in preventing cervical cancer and today, in preventing even more diseases caused by HPV infection
The threat of HPV- what is HPV and the various strains that causes different other diseases
Battling HPV infections – the medical and societal implications of confronting HPV infections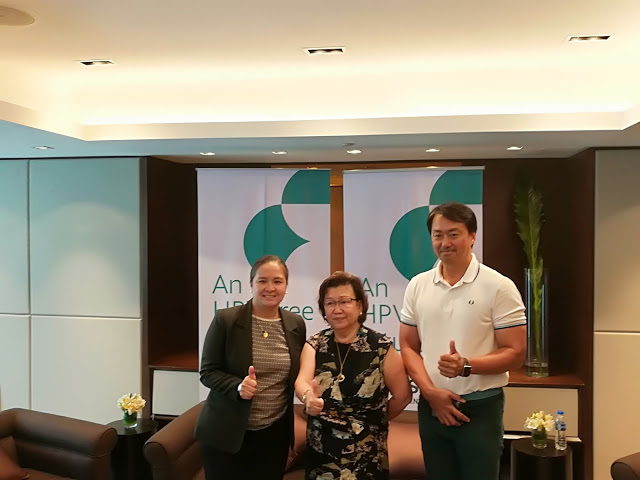 The panelists are Dr. Ma. Cristina Crisologo, Medical Adviser for Vaccines, MSD in the Phils. Dr. May Montellano, Past President of Phil. Foundation for Vaccination and Adviser of Pediatric Infectious Diseases Society of the Phils. (PIDSP) and Dr. Ricardo Manalastas (Professor of Obstetrics and Gynecology, College of Medicine, PGH, UP Manila.
What is Cervical Cancer and HPV?
Cervical cancer
is a
cancer
arising from the
cervix
which is due to the abnormal growth of
cells
that have the ability to invade or spread to other parts of the body.
Early on, typically no symptoms are seen. Later symptoms may include abnormal
vaginal bleeding
,
p
elv
ic pain
, or

pain during sexual intercourse

.

Cervical cancer is the number 2 cancer killer among Filipina women.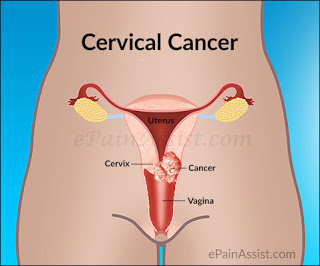 While cervical cancer remains to be among the major concerns in the Philippine healthcare, it could be said that it is no longer as daunting as it was years ago. Great strides have already been accomplished in terms of disease awareness and , most importantly, prevention through the simple act of vaccination against HPV or the human papilloma virus.
Human papillomavirus
(HPV) infection causes more than 90% of cases;
[
most people who have had HPV infections, however, do not develop cervical cancer. HPV
types 16 and 18 are the cause of 75% of cervical cancer cases globally, while 31 and 45 are the causes of another 10%.
Not many people know that while HPV infection is the major cause of cervical cancer, HPV is also responsible for a host of many diseases – ranging from the unsightly and painful such as genital warts, to other fatal malignancies such as anal, vaginal and penile cancer.
This is because HPV is present in the human body in many strains, which correspond to other particular diseases.
According to Dr. Ma. Cristina Crisologo, doctors and scientists have also been able to gain a wider perspective on the battle against cervical cancer. She said that "After years of successfully confronting cervical cancer, we now know the deeper and more important issue to focus on, and that is HPV. "
One such important message is the good news that continuous advancements in vaccine technology has led to wider coverage of HPV strains, and thus the protection against a wider range of HPV infections and cancers.
Aside from that, HPV is not just a concern that females should be exclusively be worried about, With the threat of penile and anal cancer now known to be attributable to HPV infections as well, prevention through vaccination is now seen as a vital protocol for young boys as well. This is where the role and guidance of healthcare professionals such as pediatricians come in.
HPV vaccines are currently indicated for administration to adolescents 9 years and older, ever before they become sexually active and are potentially exposed to HPV.
Here are some of my notes from the dialogue:
Maybe you will ask how much is the HPV vaccines, it range from 7000 to 8000 pesos per shot, that protects you from 9 HPV strains. 2 shots for kids and 3 shots for 15 years old and above. Better ask your OB and pedia about this.

The duration or efficacy of the vaccine is

15 years and counting. No need for booster shots.

You still need to get the complete dose of G9 even if you have completed the 3 shots. G9 protects you from 5 more cancer causing hpv types

PAP SMEAR is a must : it

is a screening procedure for cervical cancer. It tests for the presence of precancerous or cancerous cells on the cervix. The cervix is the opening of the uterus. Most women should start getting regular Pap smears at age 21.
With this kind of activity , MSD hopes to jumpstart and take the lead on an honest discussion about the threat of HPV, all towards the goal of addressing and hopefully eradicating more and more diseases, and therefore increasing the quality of life for all.
Me and my fellow mommy bloggers met the Cervical Cancer Survivors from PGH. It is really curable but prevention is more important. Ask your OB and Pedia now!