Do you like waffle and donut?
If your answer is yes, then I have good news for you.
Introducing WO-NUT Donut, the first and original waffle donut!
Wo-nut is a combination of two of the most loved treats and snacks,
Waffle and the Donut.
Wo-Nut is conceptualized and developed by CCD Food and Consulting Management Corporation specializing in food, business and/ or franchise development, the first in the country modernized a business system using Information Technology.
Just last June 10, they opened a new store at the Ground Floor of SM Dasmarinas.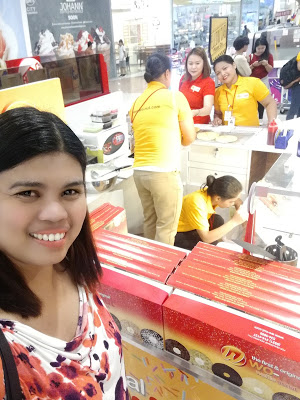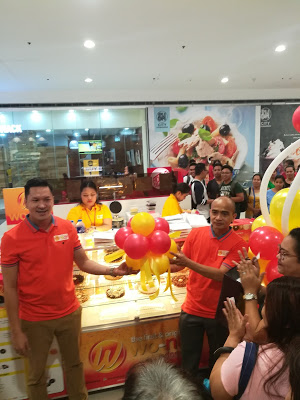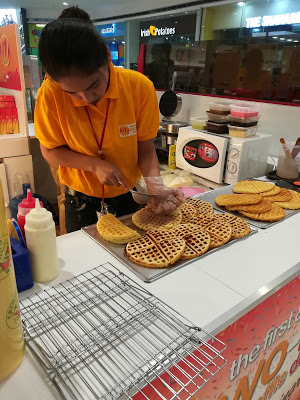 Freshly made and they are using fresh ingredients
People are excited to try the product and they line up as they gave away free Wo-Nut for the first 50 persons and buy one take one promo.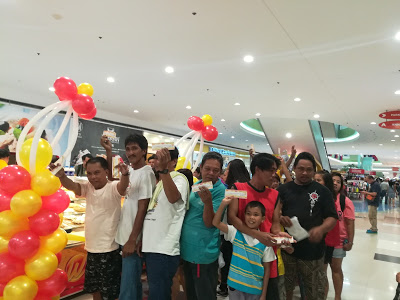 This product had been researched and developed for more than a year by food technologists
backed with very diligent and industrious research team. They come in many interesting flavors and price at very affordable price.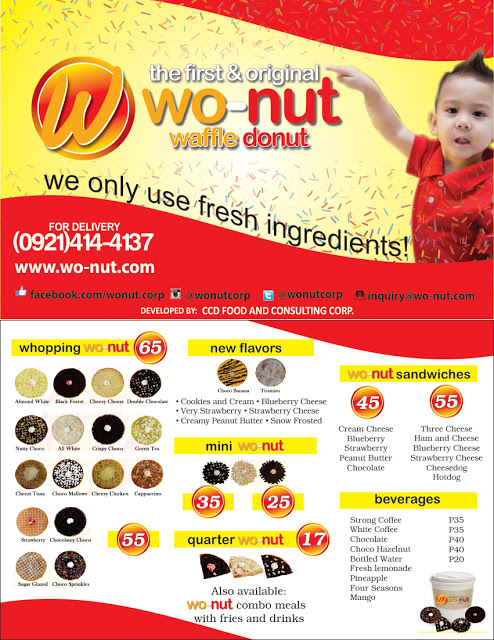 The regular flavors priced at P55 only: Chocolatey Choco, Strawberry, Sugar Glazed,
Choco Sprinkle
and Mocha.
The more premium line called Whopping Flavors is at P65 with sweet and savory flavors such as: Almond White, Black Forest, All White, Crispy Choco, Cheezy Cheese, Cheezy Chicken, Cheezy Tuna, Choco Banana, Choco Mallows, Double Chocolate, Green Tea, Nutty Choco, Tiramisu, Capuccino, Blueberry Cheese, Verry Strawberry and Cookies and Cream.
Mini wo-nuts are available at P33 and quarter wo-nuts at P17.
They also offer Wo-Nut Sandwhiches priced at P45 and P55 only.
I got to taste these yummy Wo-Nuts. Wanna bet what's my favorite? ^_^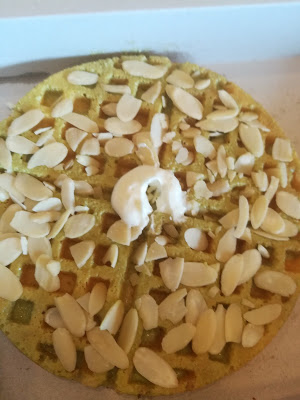 Green Tea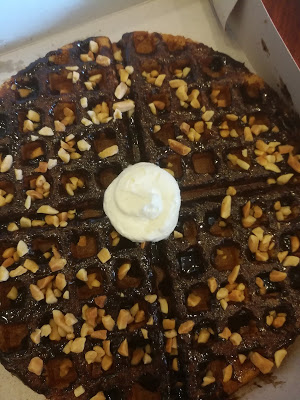 Nutty Choco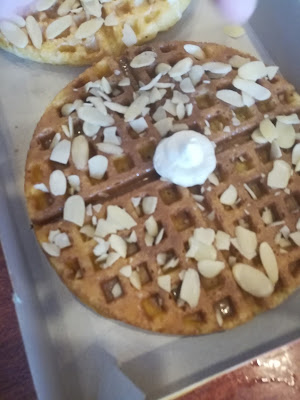 Capuccino
Almond White
White chocolate topped with crunchy almonds
Be a Wo-Nut Dealer today. Check out their Dealership package
here