Cowboy Grill is very much close to my heart because I've worked there for 14 years.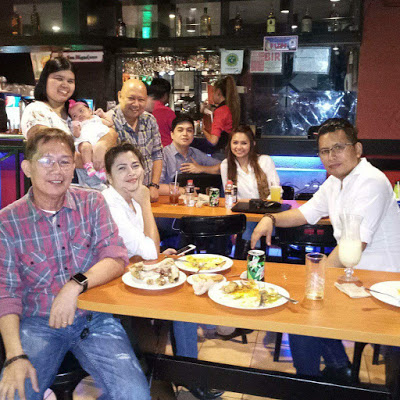 With my former colleagues, this time I am one of the blogger/media who covered the event in Cowboy Grill Malate.
And through the years, Cowboy Grill has found the right recipe for success – maintaining good menu that is reasonably priced, having discerning eye for latest trends, and keeping diligent employees who take pride in their work.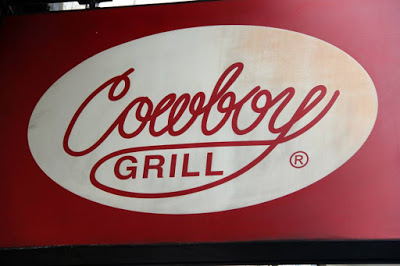 Operated by Golden Pizza Inc. , Cowboy Grill anchors its business to good, sumptuous menu that suits every customers. For the past 24 years, it has been serving a wide selection of mouth-watering dishes and drinks. I've tasted almost all their dishes, and I can prove that it will satisfy your palate.
Cowboy Grill's 24 Best Seller
: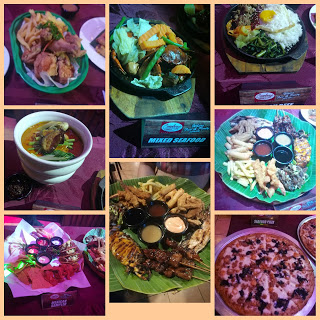 Sisig
Calamares
Cowboy Especiale (Crispy)
Cowboy Especiale (Chewy)
Seafood Pizza (Crispy)
Seafood Pizza (Chewy)
Cowboy's Chicken in a basket
Buffalo Wings
Nicks Chicken
Mega Sampler
Crispy Pata
Nachos Grande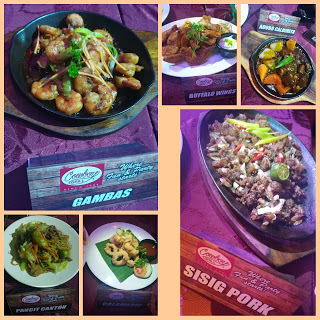 Sizzling Bulalo
Mixed Seafood
Gambas
Pork Barbeque
Grilled Pusit
Ranch Beef
Adobo Caldereta
Pancit Canton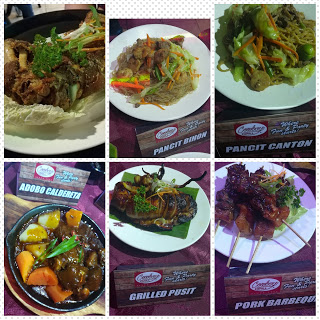 Pancit Bihon
Lumpiang Shanghai
Kare Kare
Mexican Sampler
Crispy Pata
Nachos Grande
Aside from food, another main reason why people head to Cowboy Grill is its live bands, providing high quality entertainment every night. Cowboy Grill has a roster of approximately 30 bands performing different music genres.
According to Mr. Erickson Caper, Marketing Manager of Cowboy Grill, "When we conducted the survey on why people visit Cowboy Grill, 40 percent says because of the bands. About 28 percent comes here for the food. That says a lot on how we can run our business. If the people don't like the repertoire of the band performing that day, we already lost about half of our customers. We really depend on the bands' ability to read the crowd. Fortunately, our bands can adapt easily on the latest music trends. "
And as part of its 24 years celebration, Cowboy Grill launched its anniversary promo – 24 years with 24 meals at 24 pesos.
Yes, you read it right, you can avail your favorite sisig, crispy pata, nachos and other best selling dishes at 24 pesos only. You just have to purchase any Tropang Tagayan Max at P559. Sulit na di ba?
This promo will run for 24 days, from May 19 to June 11.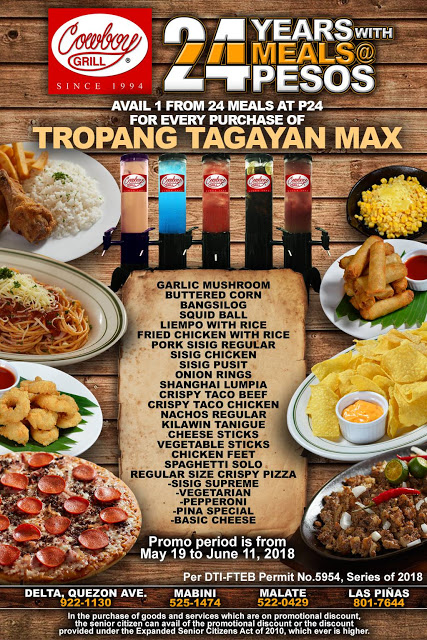 Get your party hats on and head to the nearest Cowboy Grill branch: Mabini, Malate, Delta, and Las Pinas.