Birthday is one of the most important celebrations that a Mom like me looks forward to plan and organize. I have two daughters and both of them will celebrate their important milestones next year. Baby Isabelle will be one year old and Ate Rylee will turn seven years old. Here in our country, turning 1 and 7 are the most important age to throw a party hehe.
I still have several months to prepare but I'm starting to look for a venue where we can celebrate their birthdays. Of course, I want it hassle-free and with complete packages na, like venue, food, host and other amenities.
Good thing that Shakey's invited me to celebrate with them Captain Shakeys' 7th birthday party. Together with other Mommy blogger friends, off we go to Shakey's Roosevelt to experience a fun-filled party. And it was indeed a fun party experience. Rylee and I had a great time and she even told me that she wants to celebrate her birthday at Shakey's.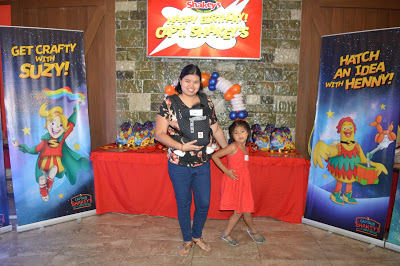 Shakey's WOW birthday party packages
Moms need not to fret about the smallest details of our kids' party since Shakey's Birthday Party Packages are complete. At Shakey's, they aim to be the mom's go-to place for our child's birthday party. That's why all the packages offered are convenient as it is wallet-friendly. But most of all, kids are assured to have a FUN time with great games and great food.

Kids can choose from the Justice League theme or Capt. Shakey's and the WOW Squad theme for their special day.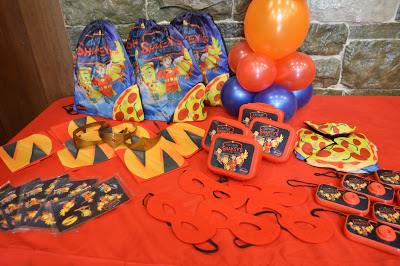 Plated package starts at P12,500 for thirty (30) attendees, while buffet package starts at P17,000 good for thirty (30) attendees with FREE Mascot Appearance.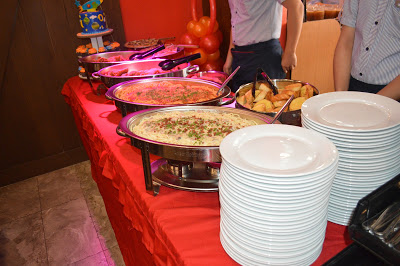 WOW Pizza
Whether it's a plated or buffet package, kids can be assured of a pizza-mazing time since both package comes with a Giant Pizza. The 32" pizza comes in four flavors: Manager's Choice, Hawaiian, Pepperoni, and Shakey's Special. Kids can choose from the Justice League theme or Capt.
Party Add-ons
Finally, moms can further elevate their parties starting at P4,000 with a wide variety of Party Boosters like
Popcorn Station and Dessert Buffet.
They also have magician, bubble show, face painting, balloon arrangements, kiddie salon, and photo and video coverage.
Shakey's also has four mascots that our kids will surely love.They are Captain Shakey's, Suzy, Zappy and Henny. Additional Mascot appearance is for P999 only.

If you're looking for a FUN-filled party with your family and friends with lots of pizza, then Shakey's is the only way to go.
Book your parties now – just for a limited time offer,
Shakey's Roosevelt is giving a FREE Chocolate Chiffon Cake plus a birthday gift
for every party package booked with them from May 1 to July 31, 2018 and party dates from May 1 to September 30, 2018.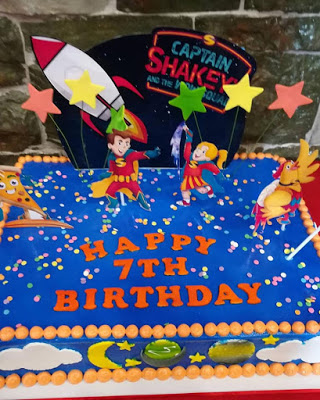 To book your parties at Shakey's Roosevelt, contact them at 0977-2599798 and 0932-2380375.
Head over to Shakey'sand start planning your kids' birthday party now!