Muntinlupa City is the southernmost highly urbanized City in the NCR and is given the nickname as the "Emerald City of the Philippines".
The business District of the City where massive Development is significant is located in barangay Alabanga perfect place where you can find the newly opened boutique hotel, the AMORE HOTEL MANILA.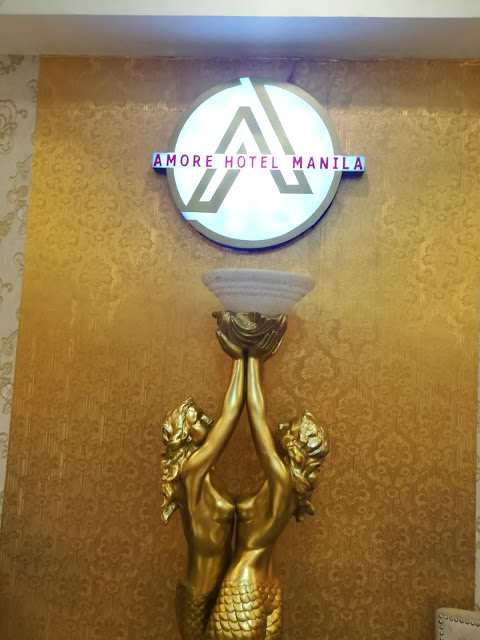 AMORE HOTEL is owned and operated by Abanto (group of companies whose main business is Grocery stores with different branches in the South. Trusted and known for its products with the "lowest price in town" and therefore being patronized for more than four (4) decades now. Amore Hotel is their first diversified business in the hotel industry. Thereby maintaining its legacy in providing services with prestige yet very affordable.
AMORE HOTEL MANILA is a five-storey building with 26 modern-inspired designed rooms, with high tech facilities.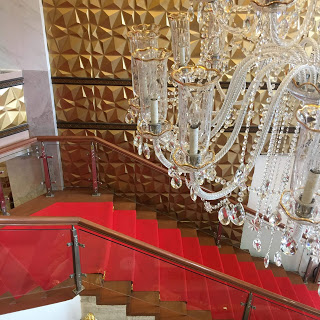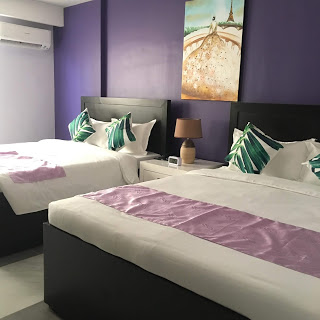 Its lobby, though small, will mesmerize you with its elegance, a creation that the owners designed themselves.
"Amore" is an Italian word means "Love". The kind of feeling that the owners would want to impart to everyone, a Love for passion and dedication through its services offered at the Grand Function at Rommel's Palace, DONNA's Cafe, Achiles Restaurant and Bar, Conferences and meetings at Catherine and Charisse rooms and entertainment at Dhanaya's videoke room. The Love for self is also expressed through beauty and Wellness offered at Amore Skin Reveal Wellness Center located at the fifth floor.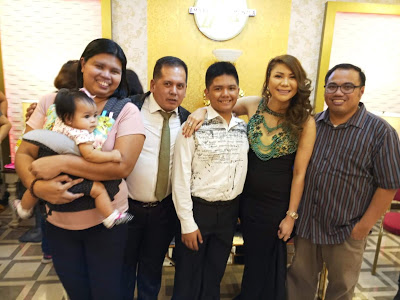 With Mr. Rommel (CEO) and Ms. Donna Abanto (COO) of Amore Hotel Manila during the Grand Opening
AMORE HOTEL is ideally located at the heart of Alabang where easy access to all private and public transport. It is another entertainment hub adjacent to Makati City. The hotel has a roof deck where you would want to have your breakfast as you gazed the sun rise at the Laguna de Bay, the largest Lake on the country and at the same time enjoy sumptous dinner while being entertained with an acoustic music at night. Any occasions will be more special as we thrive to give you the best yet very affordable party packages.
AMORE HOTEL has vast walkable complex near to high end shopping center ( Alabang Town Center, Festival Mall, Landmark, Star Mall and Ayala Mall Park) open-air events ground, famous hospital ( Asian Hospital) Muntinlupa Public market, police station, fire station, and Ayala Alabang Village where wealthy and famous live. This truly indicates a progressive and safe place to have your "home away fiom home" experience.
AMORE HOTEL can handle the requirements of domestic as well as international travellers because it is only 10 minutes away from the NAIA International airport, through the SKYWAY, an elevated highway built on top of South-Luzon Expressway (SLEX). Travellers have easy access to all kinds of transport like buses, jeepneys, and taxis plying the main roads and connect the city to its surrounding town and cities.
AMORE HOTEL is in the city as the "gateway to 231040 Calabarzon", another beautiful destination where travellers can enjoy out-of-town activities, like hot spring swimming pools, famous landmark and historical places and can reach beautiful beaches in less than two hours. Save more time means more fun!
AMORE HOTEL MANILA, ready to serve you.
#this is the Amore way… Experience the Amore touch!
Amore Hotel Manila
8003 Alabang – Interchange, Alabang Muntinlupa City
Tel. No. 851-9516/ 851-8863