Sports play a very essential part in developing the body and mind of a child.
Sports
, whether team-based or individual, are a
great
activity for
children
that provide a variety of benefits other than physical activity.
As a mom of a very active kid, I see to it that my daughter will not stay home and play games and watch youtube on her cellphone, especially this summer.
Children today are faced with numerous barriers that hinder them from engaging into sports such as digital distractions, lack of safe play places, and fear of trying.
Thankfully, we were invited at the MILO Summer Sports event last May 3 at The City Club, Alphaland Makati Place. Our kids were able to try some of the sports being offered at the MILO Summer Sports Clinics.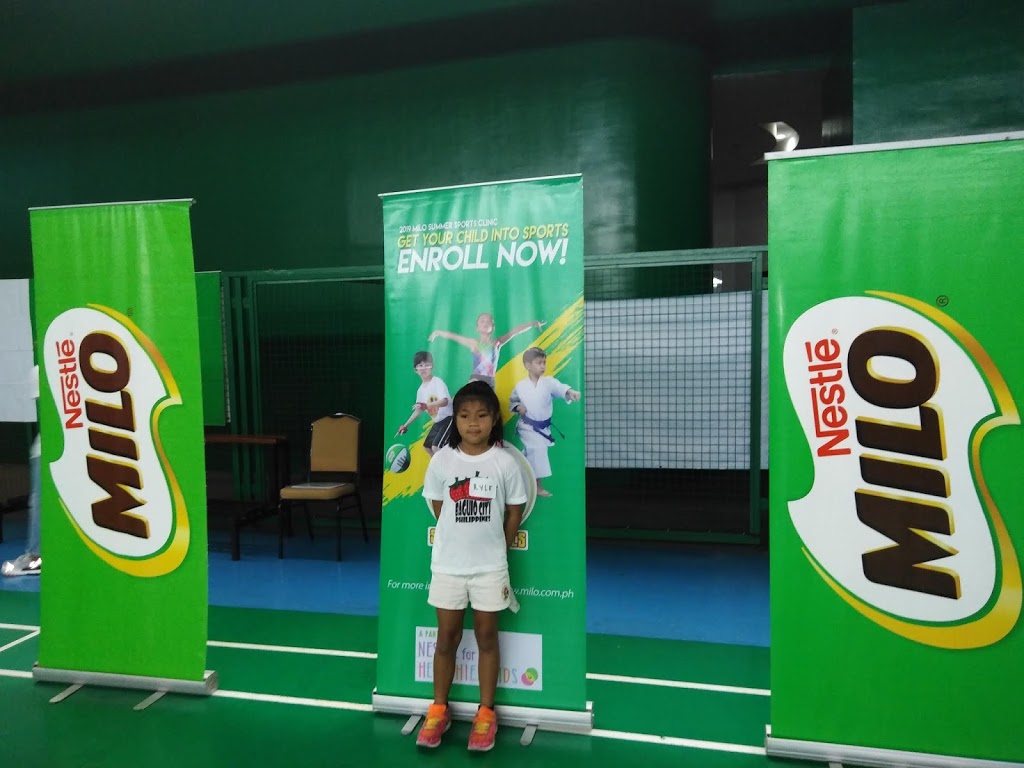 When I told Rylee about this event, she was really excited.
MILO's annual summer program highlighting sports as a means not only to get kids active, but also to teach valuable life lessons one can learn outside the classroom.
As part of the longstanding "Get Your Child into Sports" advocacy, the MILO Summer Sports Clinics aims to reinforce the importance of sports in a child's holistic development.
Arnis, Ultimate Frisbee, and Wushu are this year's newest additions to the program's sports offerings. Apart from those sports, the MILO Summer Sports Clinics will continue to provide training to different sports disciplines, namely Badminton, Basketball, Chess, Fencing, Football, Futsal, Golf, Gymnastics, Karatedo, Lawn Tennis, Parkour, Swimming, Table Tennis, Taekwondo, Touch Rugby, and Volleyball.
MILO Summer Sports Clinic Media Sampler
SPORTS AS A GREAT TEACHER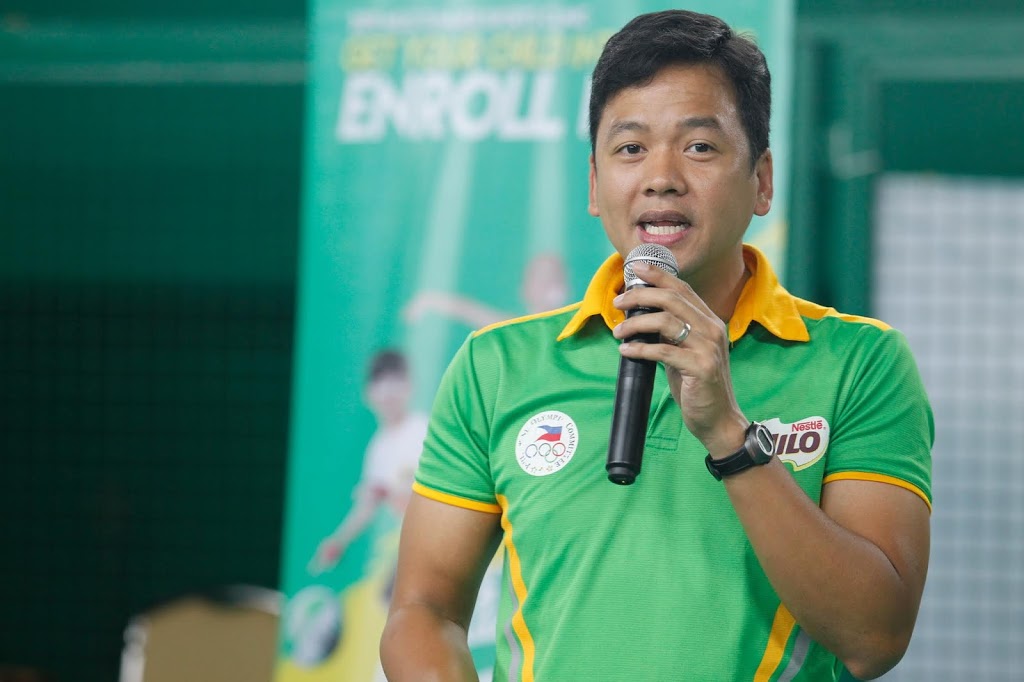 MILO Sports Executives Lester P. Castillo and Luigi Pumaren reinforce the value of sports in a child's holistic growth.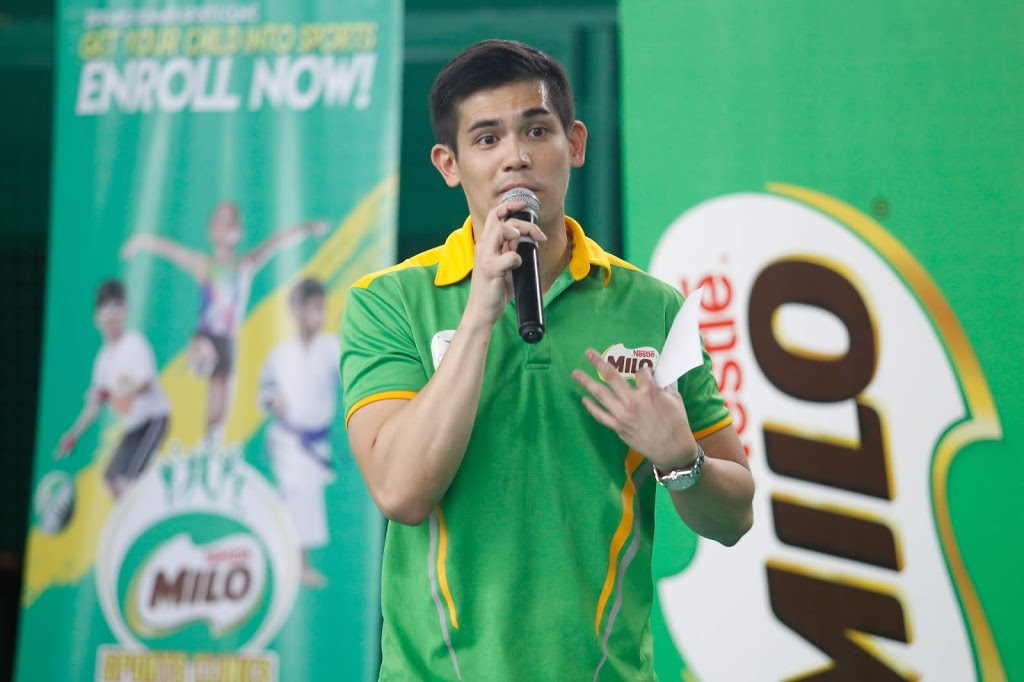 They welcomed parents and kids to a fun and energy-filled day headlined by a sampler of five sports—Basketball, Taekwondo, Gymnastics, Parkour, and Ultimate Frisbee.

After the short program, kids were group by four or five and tried the different Summer sports that Milo clinic offers.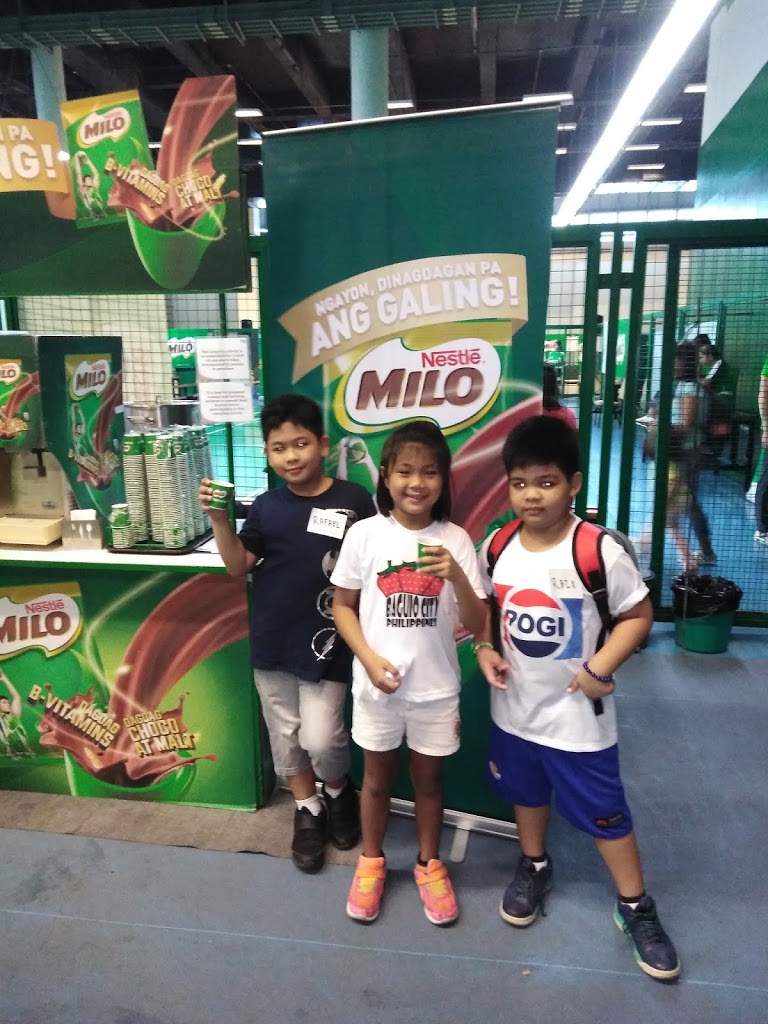 Rylee with Kuya Rafa and Raix
Because they need more energy, they drink MILO first. 🙂
Parkour
Ninja Academy is on its third year partnership with MILO in teaching kids creativity and efficiency in maneuvering
BE WELL COORDINATED IN
MIND AND BODY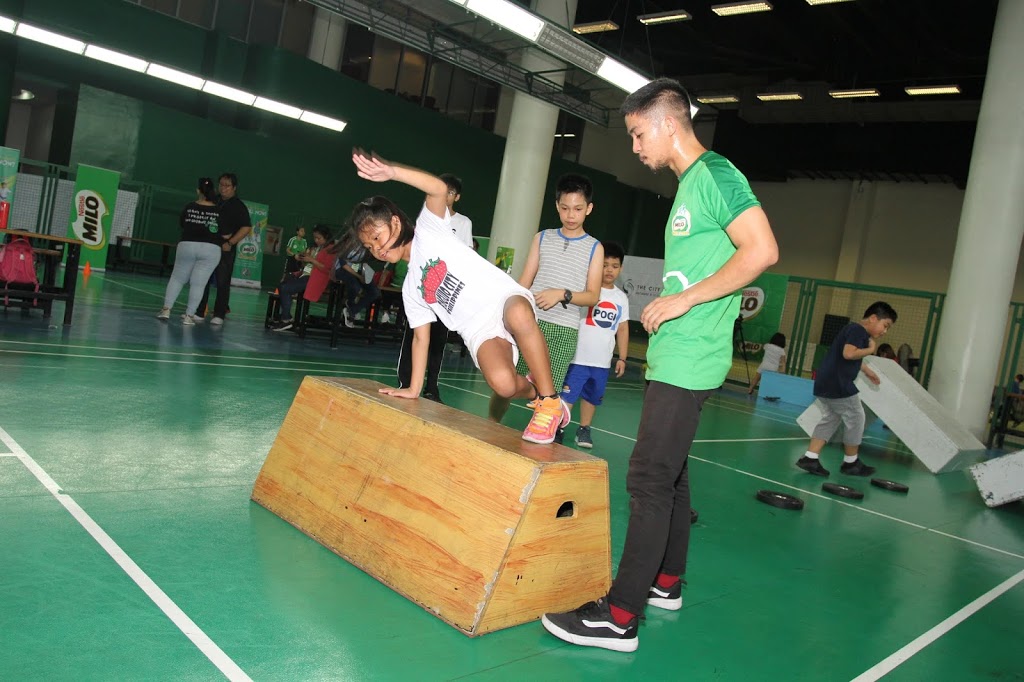 Rylee in action! 🙂
Gymnastics
Club Gymnastica helps kids develop discipline and confidence on and off the mat through their strength and form training.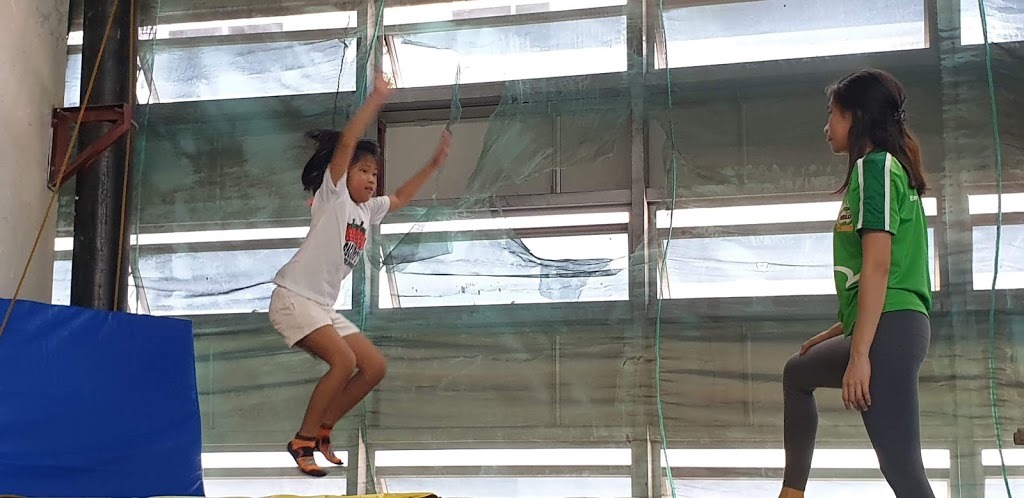 NURTURE YOUR CHILD'S POTENTIAL
Basketball
BEST (Basketball Efficiency & Scientific Training )Center has been MILO's longtime partner in building champions on and off the court by teaching the fundamentals of basketball through a systematized, scientific approach.
First time to try basketball, medyo nahirapan sya sa pag dribble pero nakayanan naman 🙂
Taekwondo
The Philippine Taekwondo Association introduced eager kids to the basics of one of the country's most famous martial arts.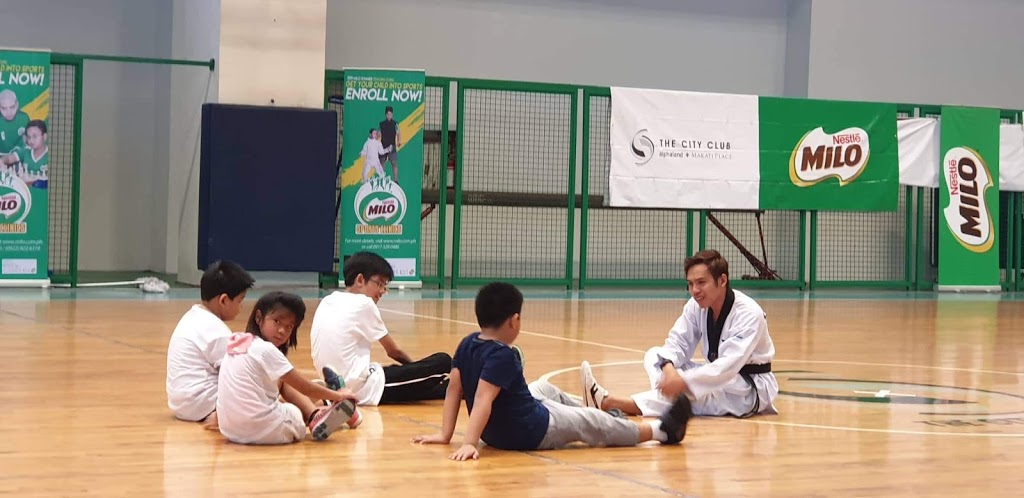 KICK START YOUR SPORTS JOURNEY
Frisbee
Ultimate Frisbee is a growing sport making its debut in this year's Summer Sports Clinic Program. Let your child experience the exciting sport from the players of the Philippine Ultimate National Team and the Philippine Flying Disc Association.
BE AN HONEST SPORTSMAN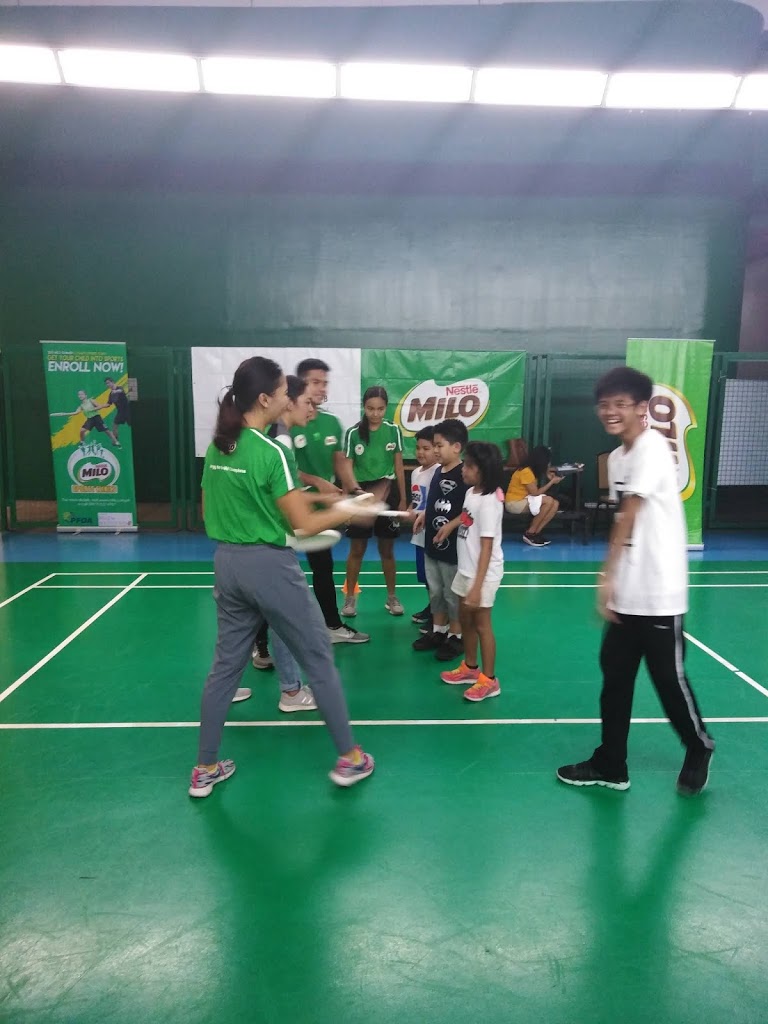 Dito pinaka excited si Rylee, in fact gusto pa niyang umulit. Ang cute din ng sports na ito, parang naglalaro lang hehe, kaya siguro nagustuhan ni Rylee eh 🙂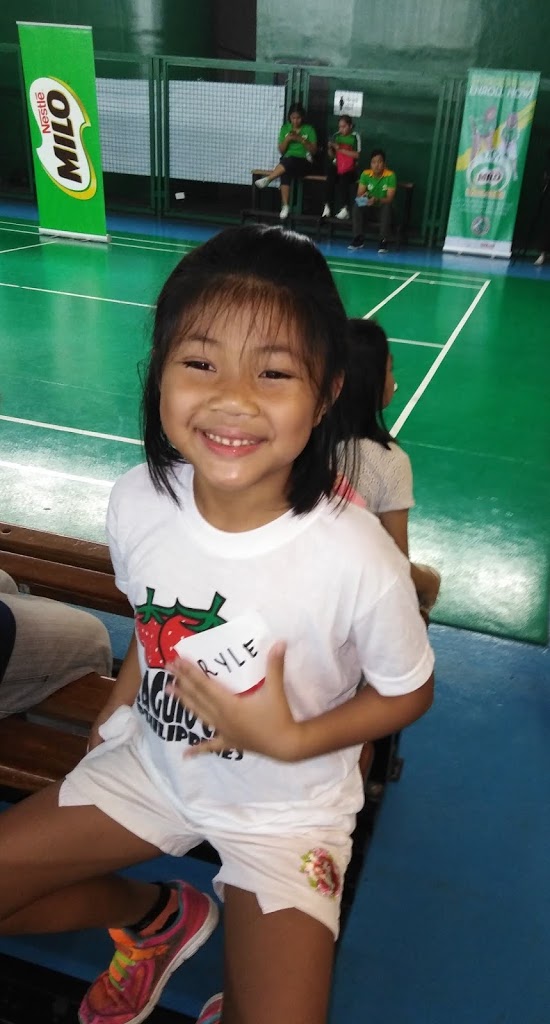 Good job Rylee. You did it!
She was so happy and in fact told me that her overall favorite sports are parkour and of course, frisbee.
Thank you so much Milo for letting Rylee experienced this Summer Sports Clinic.
MAKE THE MOST OUT OF THE SUMMER
MILO Philippines and its partners encourage parents to get their kids healthy and active in the summer.

There's still time to make the most out of kid's summer break with the second wave of the MILO Summer Sports Clinics this May until June.
Get your child into sports and enroll them in the MILO Summer Sports Clinics!