This year, Nailaholics' biggest annual event takes a stronger stand on environmental awareness.
NAILAHOLICS' ADVOCASEA
Nailaholics, the country's pioneer in bringing specialized nail salons and spa outlets, again conducts its annual National Pampering Day. The brand's very own original creation is now on its 4th year, and this day of pampering is turned into an ecologically saving act tied up with self-care.
Mark the date, Nailaholics National Pampering day will be on October 17, 2019, from 10:00am to 1:00pm, all Nailaholics branches nationwide will be generously giving FREE SERVICES to its customers who would make a Php50 donation to its cause.
Participants may avail of a FREE Manicure, Foot spa, or Foot massage with every donation, where all the proceeds will go to its partner beneficiary, Save Philippine Seas Organization.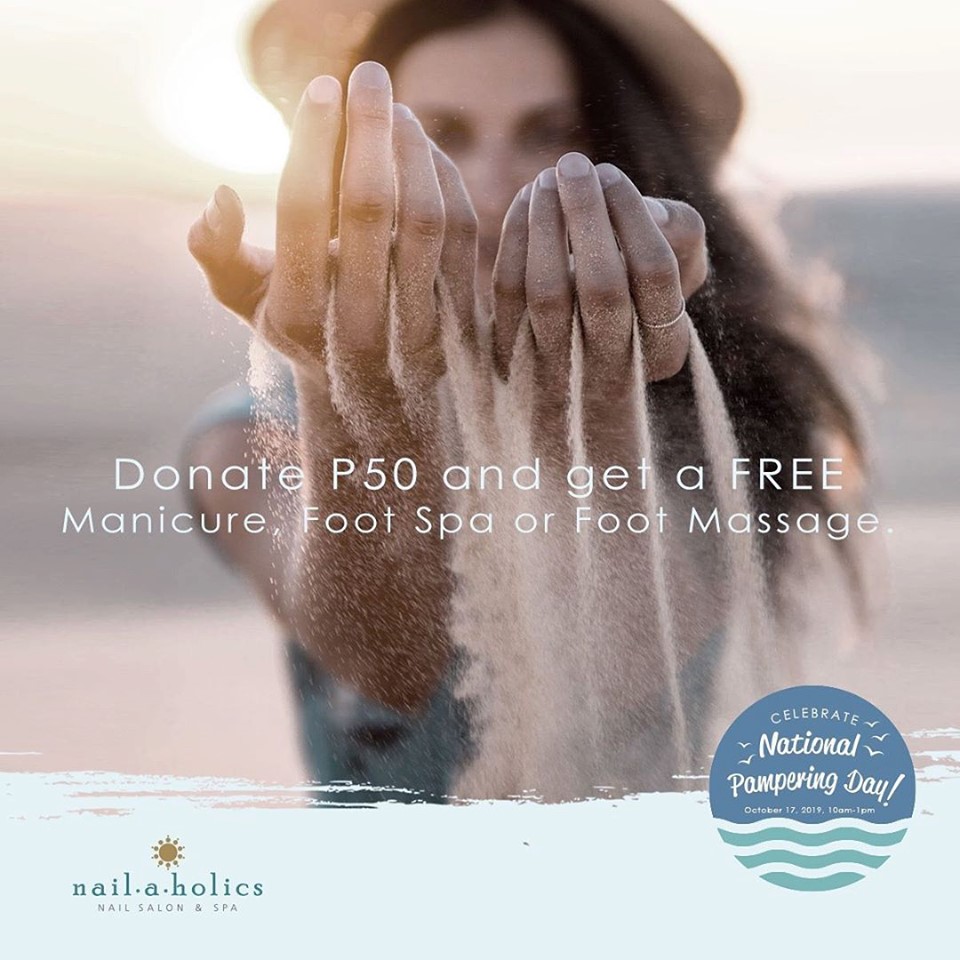 "This year we want to go beyond the usual discounted promotions we give to our clients. This year is all about encouraging our new and loyal customers alike, to engage in this more meaningful act of self-care – a self-care that saves. Contrary to the common perception, caring for oneself is not a selfish act. And we want our customers to feel that while they take care of their own bodies and prioritize their well-being, they can also simultaneously value our environment and summon changes in our lifestyle to protect the planet." passionately claimed by Ms. Abby Borja, Head of Marketing of R2 Group of Exclusive Brands, Inc.
Indeed, employing kindness to oneself should translate into caring for our planet and vice versa. By choosing the right sustainable lifestyle changes, we can all empower each other to make a change. That is the advocacy Nailaholics wants to impart.
LET'S MAKE WAVES.
The advocasea does not end there. In aiming to create a holistic approach, Nailaholics will literally dive into action. A special raffle promo awaits the participants of the National Pampering Day wherein one lucky donor will win an all-expense paid trip to Siargao. Siargao Island is named the best island in the world and it practices respectable eco-tourism.
In this special promo, one lucky winner and a companion will not only appreciate the marine life and splendour of our own Philippine seas, but also be able to join a beach clean-up program led by S.E.A. Movement, and volunteer at the Siargao Art Recycling Studio. This is really the complete environmental awareness package that will immerse a willing participant.
SEAS THE DAY.
Now it's up to you, nailaholic! We all can take active part in this movement of caring for ourselves while caring for Mother Earth. We only have one planet, we only have one home. There is no planet B so love your own.
When you choose yourself, you choose right. Choose self-care that saves.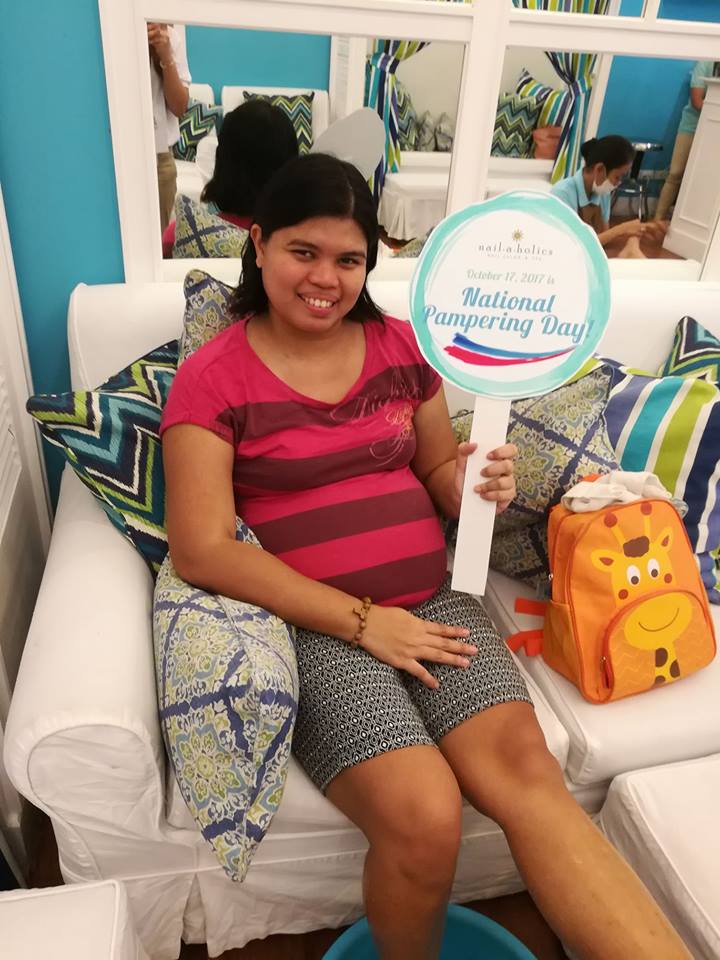 It's not selfish to love yourself, take care of yourself, and to make your happiness a priority. See you on October 17!