Flowers are often associated with different characteristics in order for the recipient to clearly receive the message that the sender is trying to convey. Love is universally signified in the form of Roses; Daisies are seen to embody innocence, while Violets are intertwined with the essence of faithfulness or devotion.
As different flowers continue to bring smiles to the people that receive them, Goldilocks, the country's number one bakeshop aims to embody this sort of spirit with the latest addition to their famous greeting cake lineup.
Introducing Goldilocks' Floral Fantasy Cake!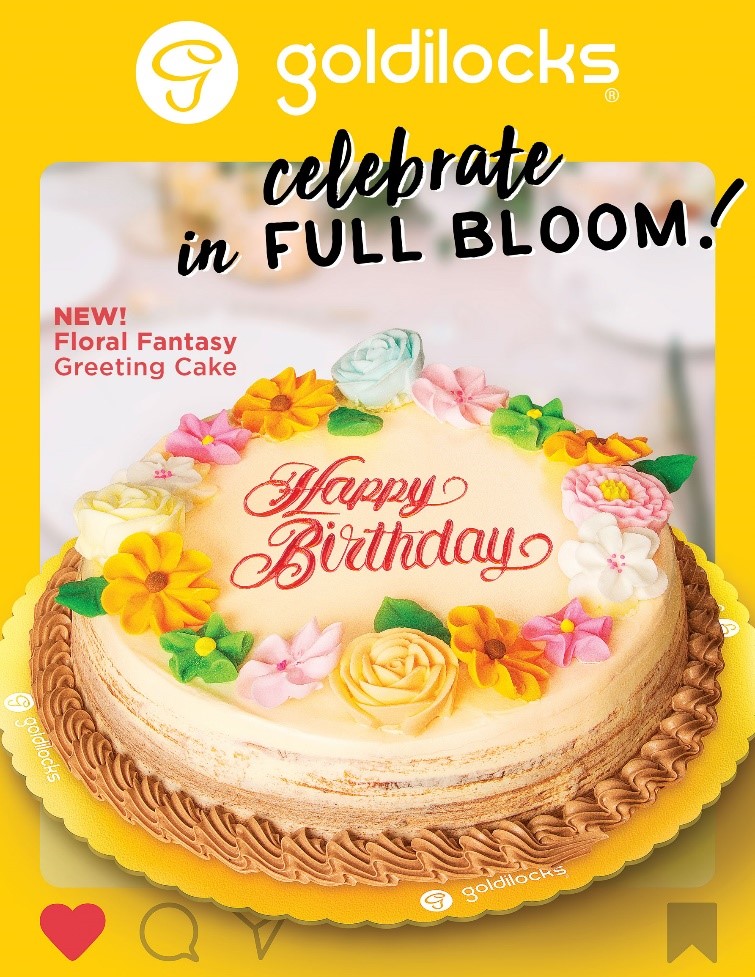 Add some color to your next celebration with Goldilocks' Floral Fantasy Cake, This new and refreshing cake, which is composed of a decadent marble base and is meticulously adorned with intricate Floral decorations, not only caters to party goers with a sweet tooth, but its aesthetic design is perfect for the coveted "food shot" on your social media, and with multiple cake designs and branches nationwide, there will always be a Goldilocks store around the corner for any of your celebration needs.
Grab this and many other celebration must-haves at any Goldilocks Bakeshop nationwide!
For more information, you may also follow Goldilocks on Twitter or Instagram at @GoldilocksPH, on the Goldilocks Facebook page, or at the official Goldilocks website at www.goldilocks.com.ph