Christmas has always been a part of the Filipino tradition and culture and what better way to celebrate the holidays is by visiting some of the most historic sites in the country with your friends and loved ones.
I've been living in Cavite for more than 10 years now but I've never been able to explore the historical towns of the province, such as Kawit, so when I received an invite from Bloggers Philippines, I did not hesitate to say yes.
Kawit in Cavite is one of the most sought-after historical sites in the country today and it is one that you should visit this Christmas Season.
Kawit, Cavite is the the birthplace of Philippine Independence, it is home to some of the most historic sites in the Philippines.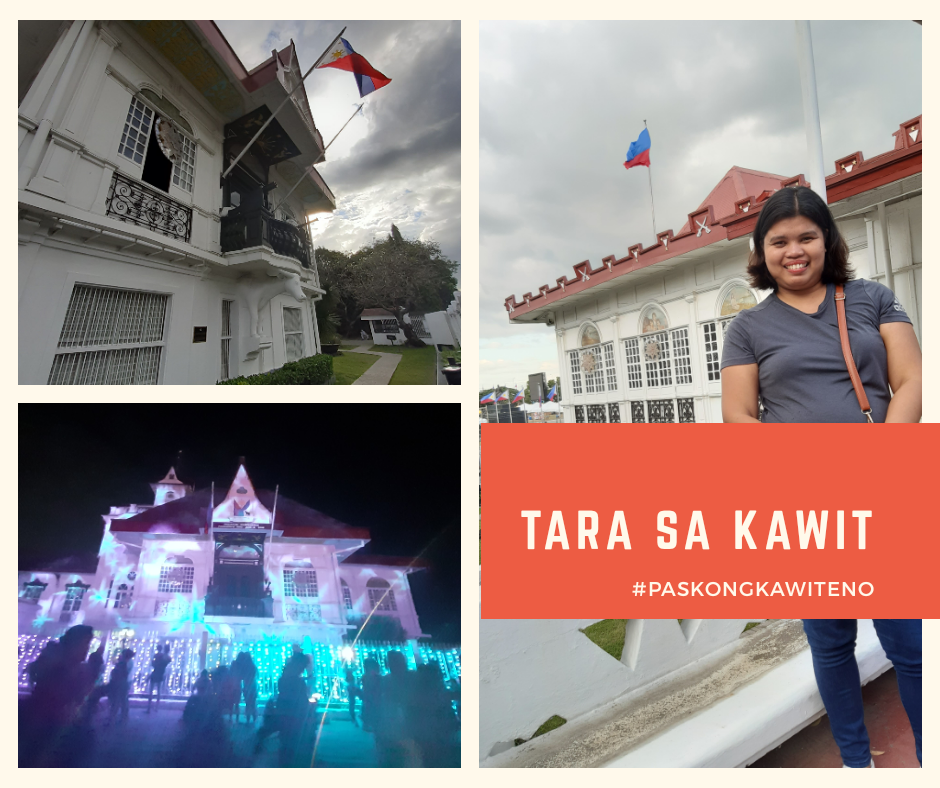 #TaraSaKawit. Ito-tour ko kayo!
Our tour began at "Museo ni Baldomero Aguinaldo" the cousin of Emilio Aguinaldo and grandfather of Cesar Virata who was a prime minister in the 1980s.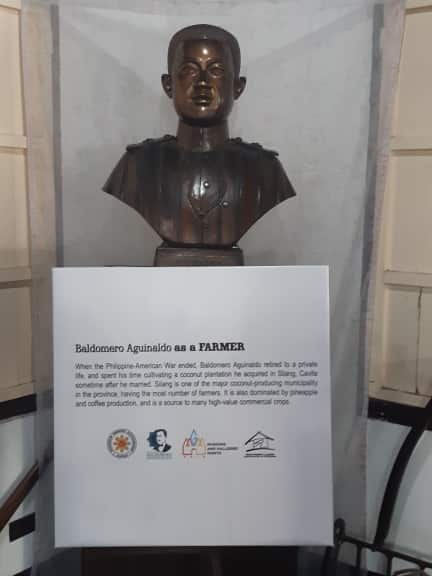 It's a two-story well-ventilated house predominantly painted with white, blue and green colors.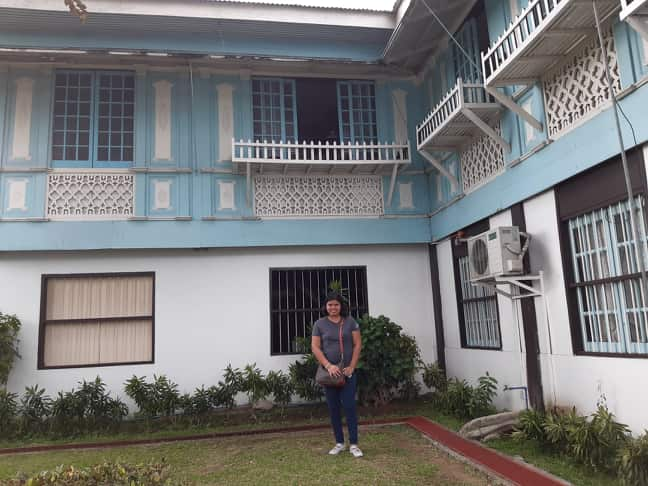 The sala, which faces the street has big windows allowing the air to circulate inside. You will also see their 2 bedrooms, dining area, and kitchen on the second floor. The place is filled with old and antique pieces of wood and decorations . Baldomero Shrine is located in Bisita-Binakayan every Tuesday to Sunday. Entrance is free.
Second stop is Emilio Aguinaldo Shrine. This is the ancestral house of Gen. Emilio Aguinaldo, the first president of the first Republic of the Philippines. Because of its significance to our country's history, it was declared as a National Shrine in 1964, the same year Aguinaldo died at the age of 94.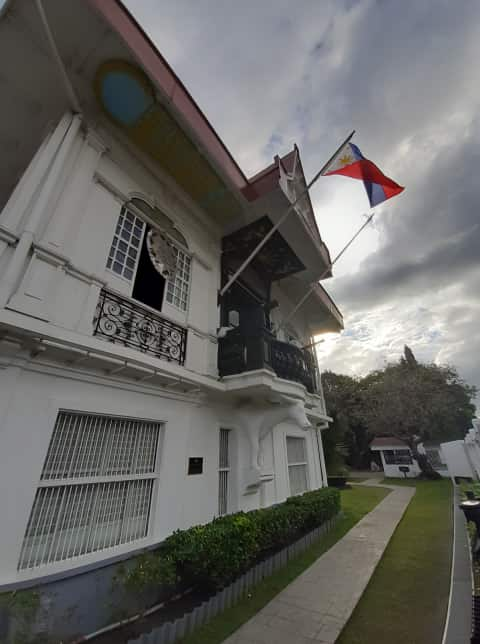 The first level of the mansion serves as a museum that houses some memorabilia of Aguinaldo. On the second level, you will see some fine antique furniture showing that without a doubt, Aguinaldo came from a prominent family.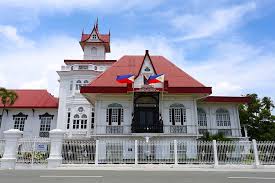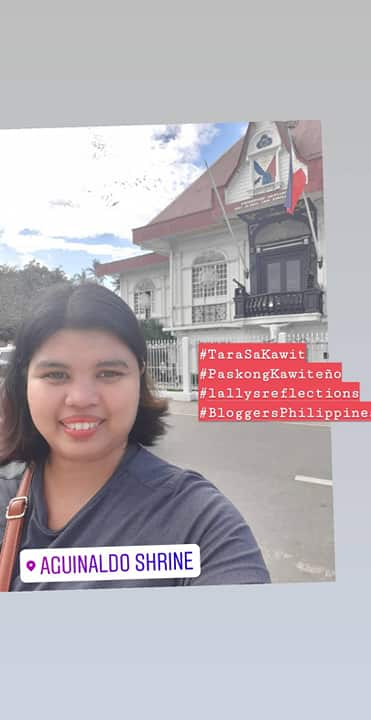 This is my first time to be here kaya naman eto ang pinaka favorite ko sa pinuntahan namin at syempre photo galore ako. hihi 🙂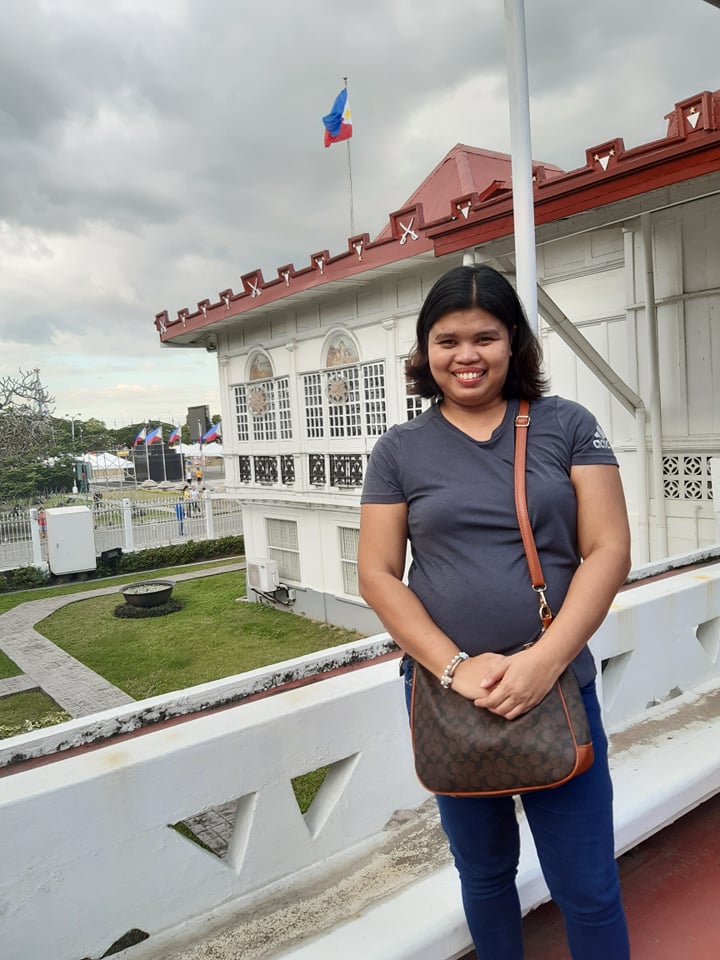 Next stop is Merienda time and of course because it's Christmas season, we indulged our selves in Kawit Cavites' specialty – Puto Bumbong or rice cake with shaved coconut and muscovado sugar, it is a staple food trip stop that shouldn't be missed when visiting Kawit.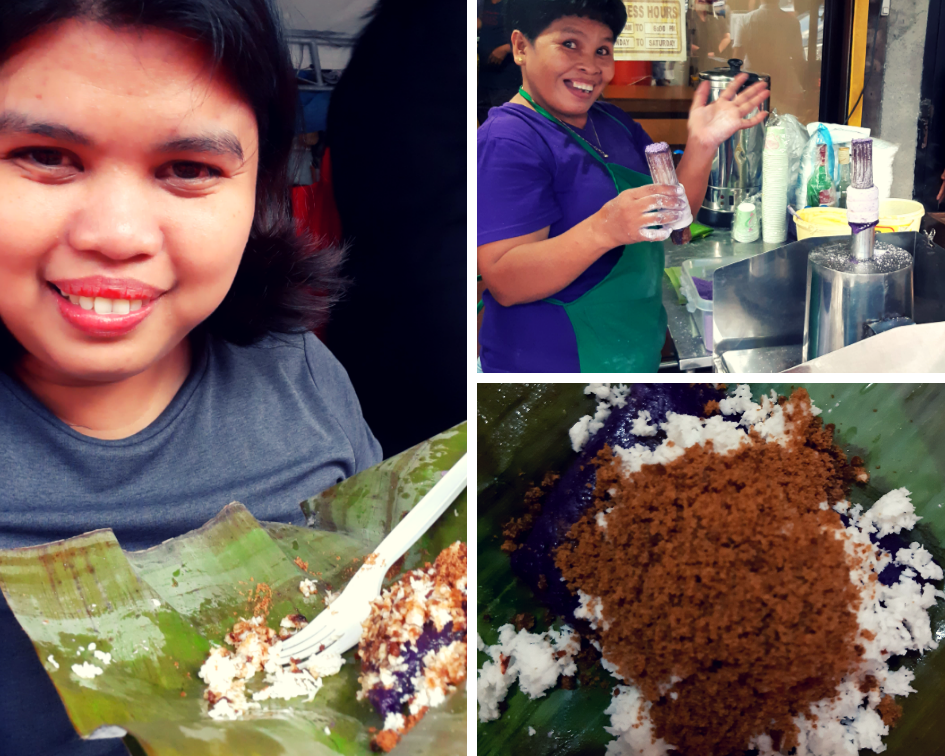 Kawit also boasts rich crafts including the Pandayan or the local blacksmithing shop. Blacksmithing is an endangered craft that needs to be promoted and preserved. The local Pandayan is still active and you can still buy handcrafted knives and bolos made the same way during the Revolutionary era.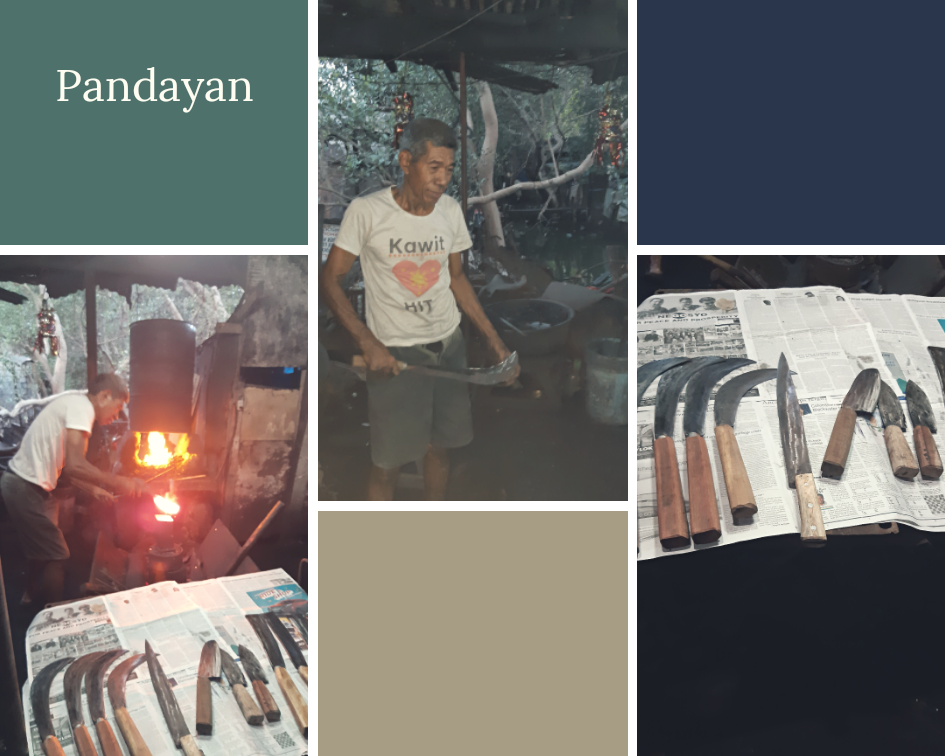 We met Tatay Waldy and his son, who was the one working there when we arrived. They showed us the traditional way of making these tools. Sila ang mga "Panday ng Kawit"! Metal is heated, and when it reached a certain degree, it is then taken out and placed in a flat metal for shaping. It is being repeated until reaching a certain desired shape. It was definitely a difficult job to do. Bilib kami sa inyo Tatay Waldo and family!
The highlight of our tour is Lighting Ceremony at Liwasang Aguinaldo. Kawit celebrates the Christmas season through a spectacular display of lights at the Aguinaldo Shrine and Freedom Park.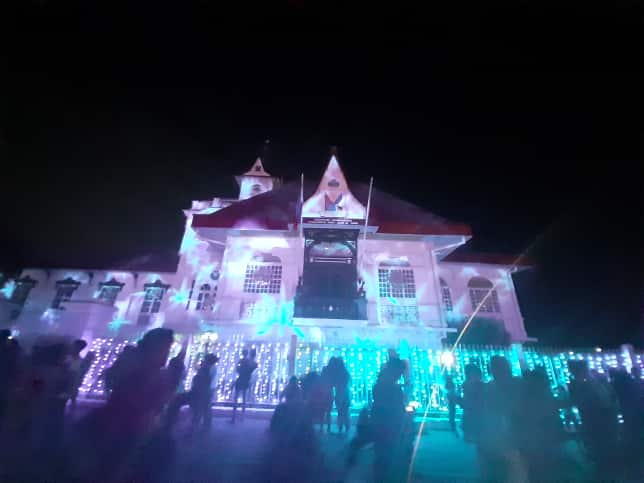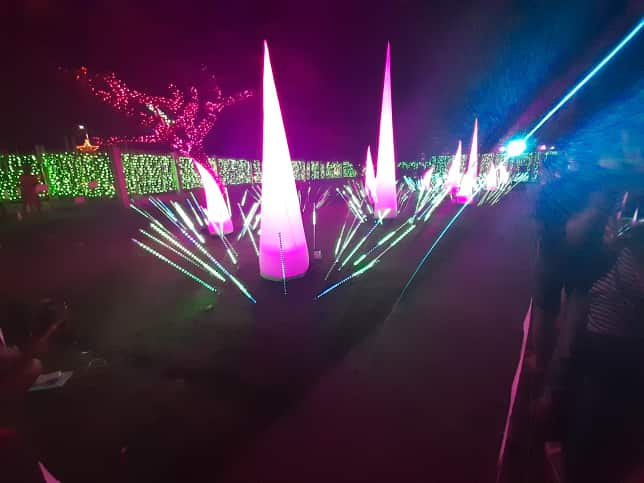 The Christmas lighting event was held last December 14, 2019 and a number of distinguished guests and celebrities joined in celebration of the event. A fireworks display and lighting of the Christmas lights at the Freedom park was also held.
Make sure to visit Kawit Cavite this Christmas Season and enjoy the season filled with pride of our own heritage and historical sites in Kawit.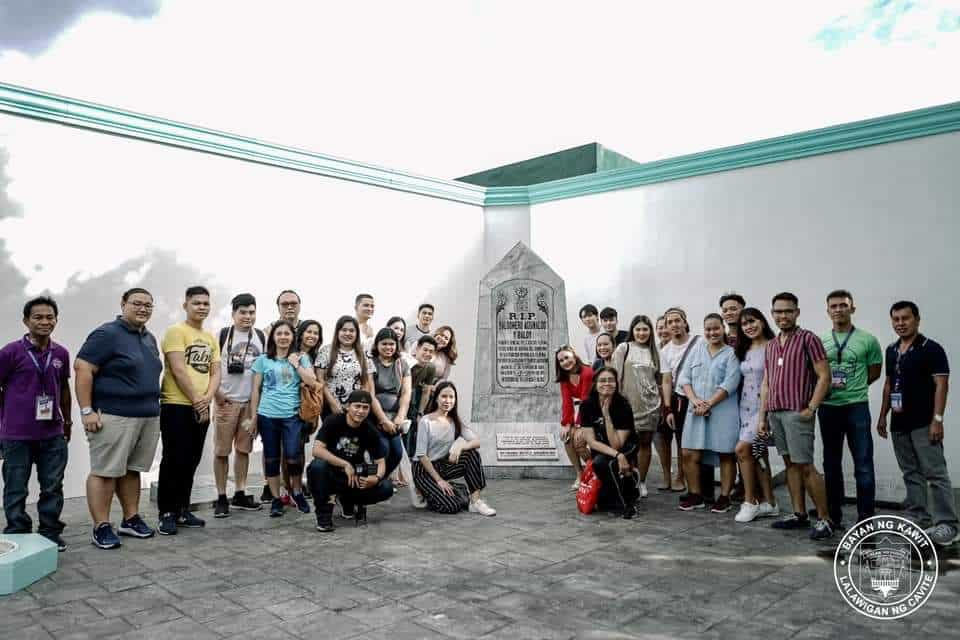 The Municipality of Kawit welcomes everyone who wishes to visit Kawit during the Christmas season. Kaya naman tara na sa Kawit, kitakits!