There are several advantages to having paperless billing. First and foremost, it's good for the environment. When we save paper, we reduce the need to cut down trees to make new paper. Less trees cut and less trash, that's how going paperless can save the earth big time.
The Maynilad Water Services, Inc. (MAYNILAD) launched a program that gives customers the option to receive an Electronic Statement of Account (e-SOA) instead of a printed copy of their monthly water bill.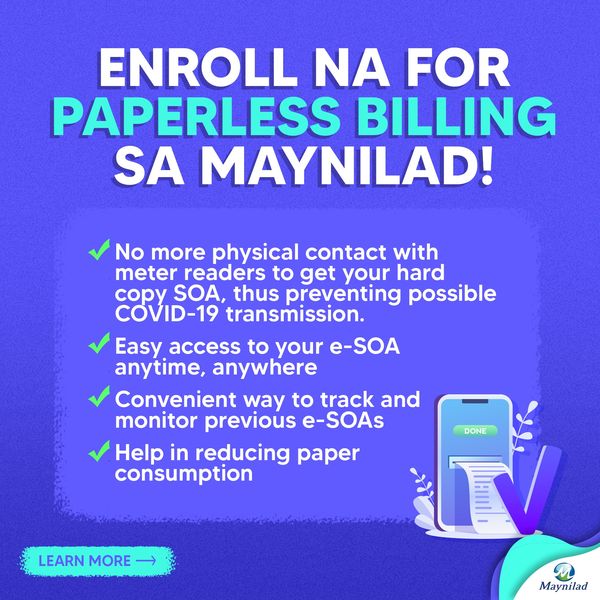 Enrolling in the Maynilad Paperless Billing Program eliminates the need to touch a printed copy of the SOA or face a meter reader to receive the SOA, thus lessening physical contact that may lead to COVID-19 transmission.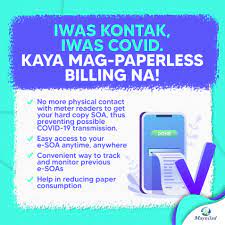 Maynilad customers with an active My Water Bill online portal account as of October 22,2021 are automatically enrolled to the Paperless Billing Program. Those without a portal account should get one first before enrolling the Paperless Billing Program. The portal account is necessary, as this is where the customers can view their e-SOA online. It is also through the portal that customers can choose how they wish to get their bill notifications – that is, whether via email and/or SMS.
To create an account, just follow these steps:
Enter the Contract Account Number (CAN) which can be found in the upper portion of the water bill.
Nominate a password (The password should be between 6 to 20 characters with at least one (1) uppercase and lowercase letter, and one (1) numeric digit.
Set security questions to secure the account.
Select a personal image.
Input contact information.
Once the customer has a portal account, enrolment to Paperless Billing is easy.
Text MAYNILAD<space>ON<space>PAPERLESS<space>CONTRACT ACCOUNT NUMBER and send it to 09191626000.
The customer must ensure that the mobile number being used for the enrollment is the same mobile number registered in the My Water Bill online portal account.
When will my application be activated?
The activation will take effect on your next reading schedule after your application has been approved. This means that you will start receiving the e-SOA in the next billing cycle, or one month after your application was approved. Note that once the application for the Maynilad Paperless Billing Program is activated, you will no longer receive a hard copy of your water bill.
Why make the switch?
These are the benefits of enrolling in Maynilad's Paperless Billing Program:
It removes the need for physical contact with meter readers to get your hard copy SOA, thus preventing possible COVID-19 transmission.
It allows customers to access their e-SOA anytime, anywhere.
It makes the tracking and monitoring of previous e-SOAs easier and more convenient.
It eliminates chances of losing or misplacing your water bill.
It provides an option to get bill notifications via SMS and/or email.
It reduces paper consumption and is, thus, environment-friendly.
Who can enroll in the program?
Either the registered owner or the tenant/occupant can enroll in the program. One enrollee per account will be allowed.
Once enrolled, customers will also have convenient 24/7 access to their current and previous Maynilad water bills via the My Water Bill Portal and receive bill notifications via the channel of their choice (e.g., email or SMS). Customers can also contribute to helping save the environment through reduced paper consumption.
If you are concerned about data security and privacy when enrolled in the Maynilad Paperless Billing Program, Maynilad assured us that there will be no cause for concern, as any data and information collected from customers during the process of enrollment are subject to Maynilad's Data Privacy Policy.
Visit this link to know more: https://www.mayniladwater.com.ph/privacy-policy/
Customers may also apply through the Maynilad Hotline 1626 (Metro Manila) or 1-8000-9283 (Cavite Province), Facebook page (/MayniladWater) or Twitter account (@maynilad), or email ([email protected]).
They can also go to any Maynilad Business Area (BA) office or approach the assigned Maynilad Zone Specialist in their location.
"With all transactions shifting to digital because of the pandemic, Maynilad endeavored to give our customers the option to just receive their monthly water bills via electronic means. The Paperless Billing Program is part of our efforts to enhance customer experience through easier and more convenient access to our services," said Maynilad Customer Experience and Retail Operations head Christopher J. Lichauco.
For more information about Paperless Billing, Maynilad customers may refer to the company's official social media accounts and website (https://www.mayniladwater.com.ph/).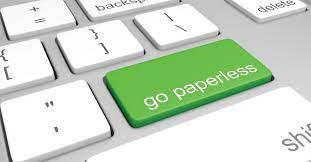 I'm already enrolled in Maynilad Paperless billing, I have easy access to my account info anywhere I can get online. I can also view and pay my current bill, save methods of payment. I can also review past statements and more. I get more convenience and less clutter.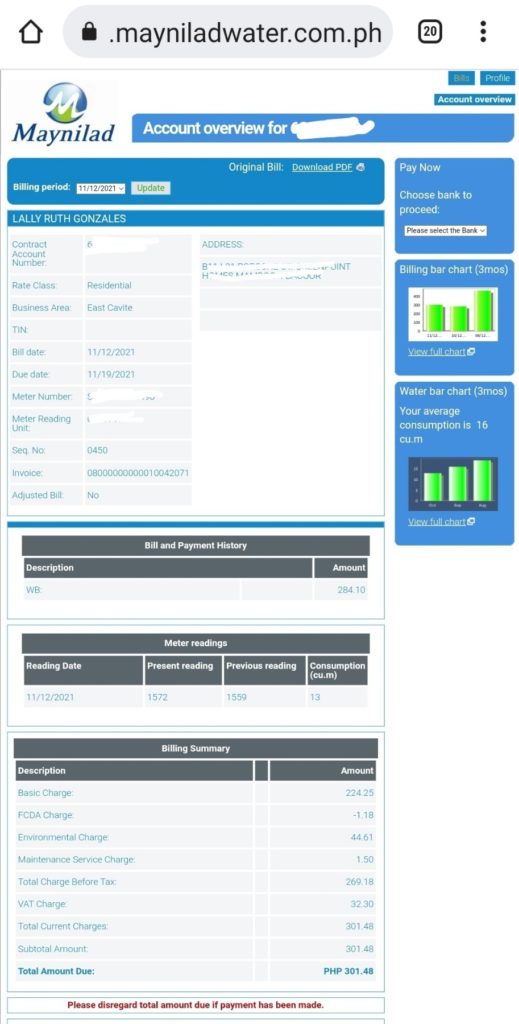 If you have already switched over to paperless billing, good job! You are making a bigger difference than you can imagine. If not yet, log in to Maynilad Portal today to select paperless billing and start reducing your footprint and save the environment