Capture the perfect holiday video or photo on your next Araneta City visit
 
This holiday season, Araneta City is making sure that everyone has a jolly ole' time at the City of Firsts. Enjoy fun activities and Instagram-worthy moments that will not only bring some holiday cheers to your heart, but will also make your social media feeds more joyful and colorful!
 
Here are some snap-worthy moments that everyone can look forward to this Yuletide season: 
 
Celebrate the holidays with beautiful music.
What would Christmas be without the timeless carols? Revel in the most beautiful Christmas medley from talented buskers at the Times Square Food Park daily from 6pm to 11pm, and at the activity area of Araneta City malls (Gateway Mall, Ali Mall, and Farmers Plaza) on December 17 and 24, 3pm. It's the perfect video to upload on your Reels or TikTok to bring the happiest time of the year to your social media feed.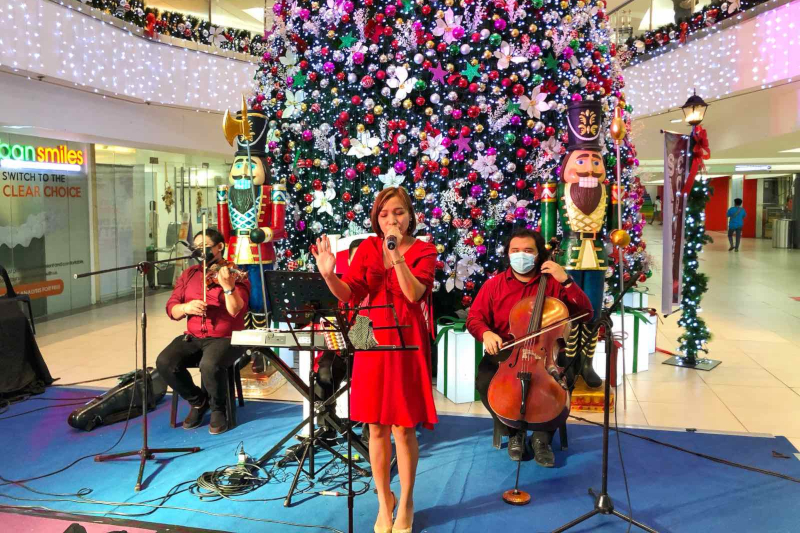 Have a fun time tackling a huge challenge.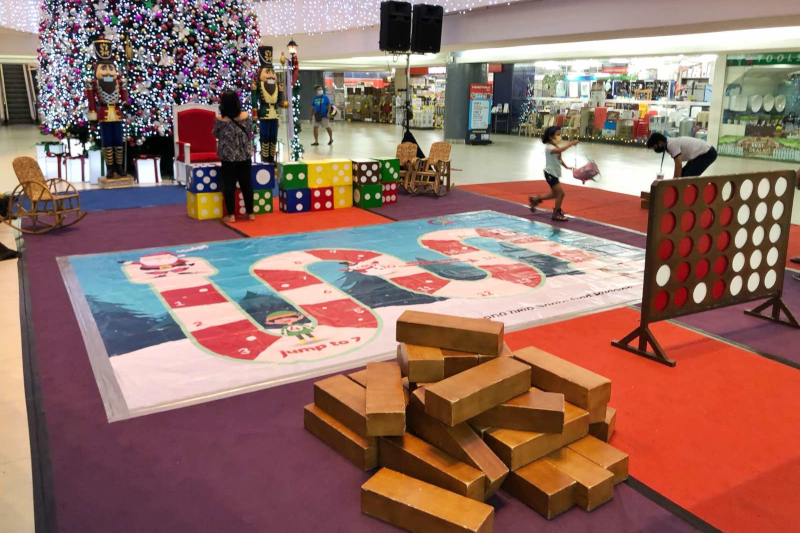 Everyone loves board games. That's why Araneta City is making them more fun, exciting, and engaging by making them bigger, way bigger! For those looking for a gigantic challenge, they'll surely have fun with Araneta City's Giant Board Games. Head on to the Ali Mall activity area to try a game or two, or if you're looking for a perfect backdrop for your Instagram or TikTok posts!
 
Bring a dazzling array of colors to your feed.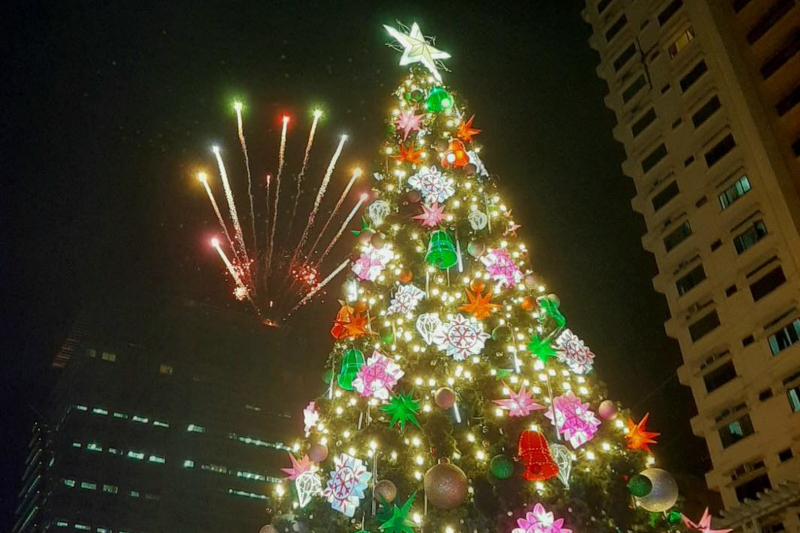 There is something to be said about the magnificence of a fireworks display! With all the colorful, beautiful lights and the wonderful shapes they create in the sky, it's the perfect way to brighten up your timeline. Araneta City is lighting up the sky for the Yuletide season through its Grand Fireworks display On December 17-19, 24-26, 30, and January 1. 
 
Or, just strike a pose with the colorful Giant Christmas tree at the Times Square Park as your background. The park is open daily for the whole month of December, so be sure to take a snap this season.
 
Join Santa and his friends for a grand parade.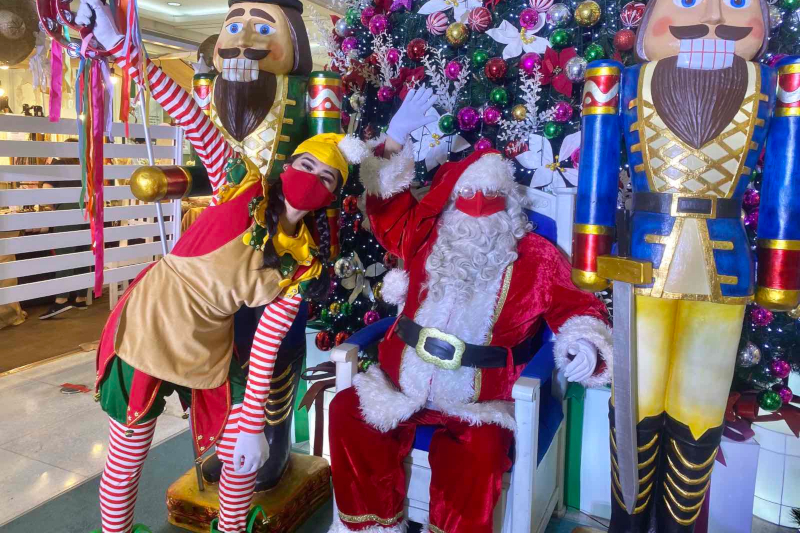 Santa Claus and his elves are making a stop at the City of Firsts this December! Santa will roam around Gateway Mall, Ali Mall, and Farmers Plaza on December 18, 19, and 25 to spot who's nice – for some cool selfies/groufies.
 
Or catch Santa, his friends, and other colorful bands and mascots for a magical Christmas Parade! The Christmas Parade happens in Gateway Mall and Farmers Plaza on December 19 and December 25, and in Ali Mall on December 26. You'll surely want to have a video of this sight on your feed!

 Make your feed merrier and brighter.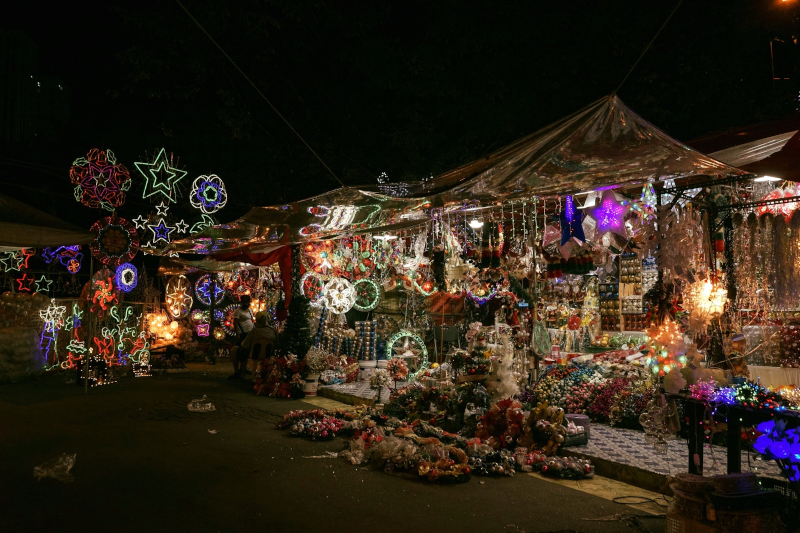 Take a good walk outside the Smart Araneta Coliseum at night and you'll see the Christmas lights-filled trellis along the way. Pass by the trellis and take a snap for a captivating and timely profile or cover photo. Or, take the extra mile by doing a quick TikTok video there!
 
If you want to have a more colorful setting, head over to the Parolan where various decors and lights are being displayed. Make this your lively background to give your photo a more Christmas mood.
 
Give more Christmas meaning to your post. 
 
Christmas is, after all, a celebration of the birth of Jesus Christ. So why not put the Nativity scene as part of your social media photo or video? Head to the Belen outside Farmers Market/Dampa and check out the life-size belen on display. Pose in front of the belen and remind your online followers of the true meaning of the season.
 
Whether shopping, dining, or enjoying some world-class entertainment in Araneta City, you can rest assured that your health and safety always come first. The strictest protocols–such as wearing masks, constant sanitation of high-contact areas, and temperature checks–are observed all throughout the City of Firsts. 
Create your picture- or video-perfect moments this holiday season only at the City of Firsts!