Due to quarantine, people's way of buying items has changed. Online shopping has grown rapidly since the coronavirus pandemic started. Even when the quarantine ends, people will be cautious, and many will still prefer shopping online from the safety of their homes.
I am one of those frequent buyers of online store apps. As a mom, I prefer online shopping because it is safer, I do not want the risk of going out to prevent catching the virus outdoors. Also, as a busy mom, it saves my time and I like it as everything is available with just a click of my fingertip.
But there are limited stores that offer a wide array of products. It was hard to find an online store where I can buy all the home basics that we need.
Thankfully, All Home launched its one-stop shop for home and renovation needs. From building to furnishing, appliances and even groceries, All Home got us covered.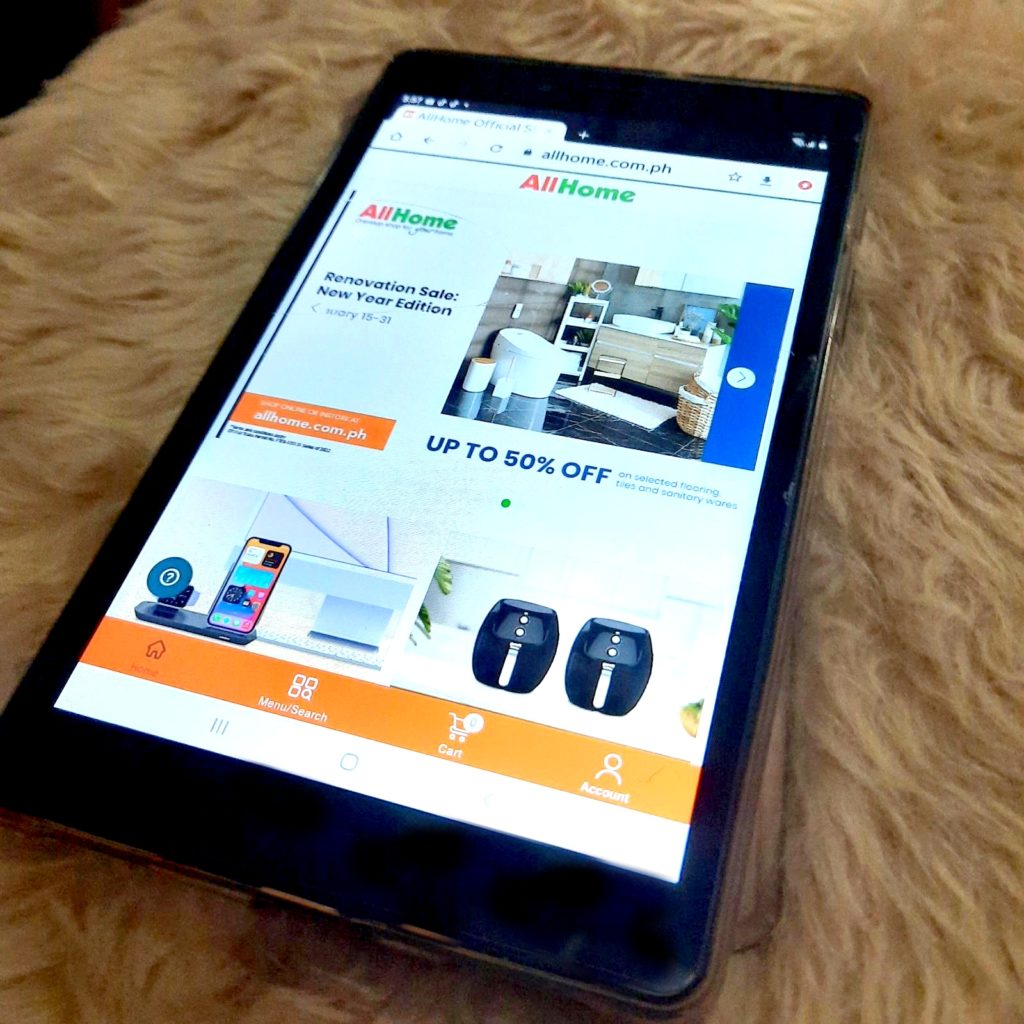 All Home Online Store has a vast selection of categories like furniture, bed and mattress, carpet and linen, homeware, organizer, appliance, décor, and lighting, they also have groceries (which I love) and many more.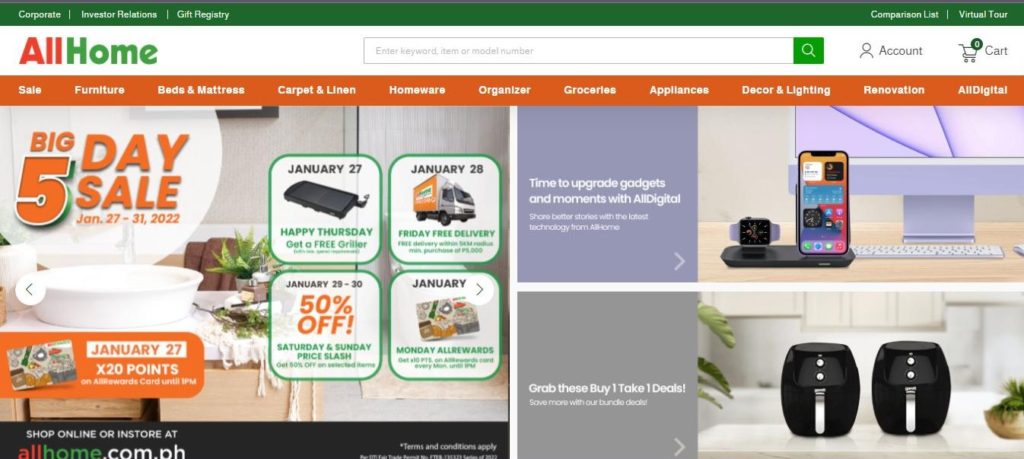 The products are categorized according to their usage so that customers can easily navigate the page
How to order online?
It's very easy and hassle-free, you can do your shopping in minutes. Here's how:
Step 1: Visit allhome.com.ph
Step 2: Register to create an account or log in to your existing account.
Step 3: Browse through all the AllHome.com.ph catalogs for items you want to shop for.
Step 4: Click on the items you want to check out and then select Add to Cart.
Step 5: When you're ready to purchase the items in your cart, click Check Out.
Step 6: Fill up the Checkout Form with the correct information so AllHome can easily deliver to your location and/or coordinate with you for your preferred transaction methods.
Step 7: Click Place Order. Depending on your payment methods, you may be asked to provide additional information.
Step 8: You will receive a confirmation email for your successful orders.
Which payment options are available for AllHome online?
Easy payment modes are available such as Debit/Credit Card, Bank Deposit, Cash on Delivery, PayMaya, GCash. Estimated delivery is usually within 2-3 working days after the order is placed and payment is confirmed. Orders from AllHome.com.ph can be delivered straight to your doorstep or you can pay in-store if you opt to do a pick-up in-store.
Exclusive Sale and Discounts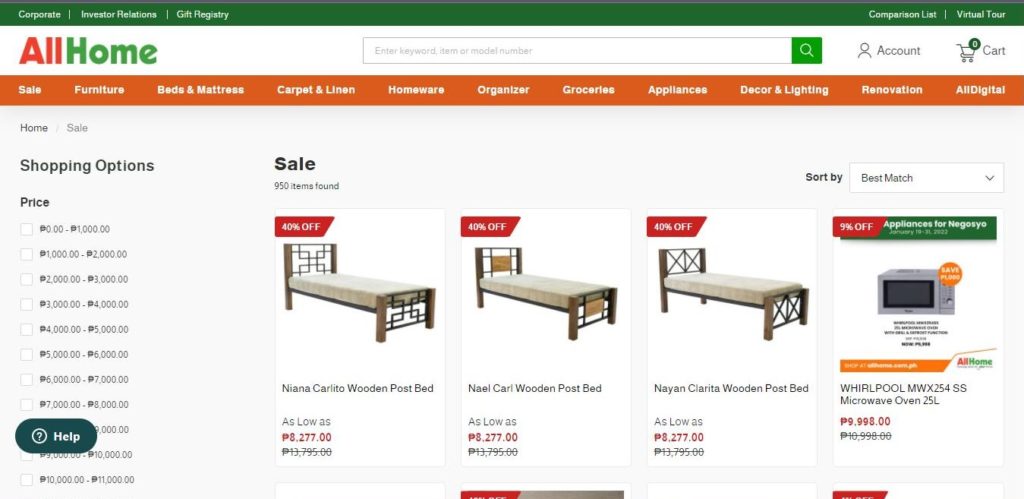 AllHome Online store has an exclusive tab for items that are on sale. We can enjoy up to 40% discount. It also has weekly favorite hot deals and happy hour sales where you can get 5% OFF with minimum spending of 5,000 PHP.
Benefits of online shopping at AllHome Online Store
Convenience is the biggest perk. Where else can you comfortably shop at midnight while in your pajamas? There are no lines to wait in and you can do your shopping in minutes. AllHome online store also gives the best and prompt customer service. We can ask on the live chat at the website to inquire about our order.
AllHome Online store give us the opportunity to shop 24/7.  It's safe, convenient and accessible. It is our one-stop shop for ALL home needs.
Visit AllHome.com.ph now and enjoy the benefits and convenience of online shopping in the comfort of your home.
For more details and exclusive deals updates, you can also check All Home social media accounts:
INSTAGRAM: https://www.instagram.com/allhomeofficial/