BDO Unibank is one of the largest banks in the Philippines, with a very popular tagline – "We find ways!". To be honest, their slogan stays very true to its essence. Being a BDO client for years now, I've always experienced better and more suitable ways of banking.
BDO offers safer ways to bank during pandemic
Ever since the community quarantine was implemented to curb the spread of the COVID-19 pandemic, banks have been serving their customers in new ways.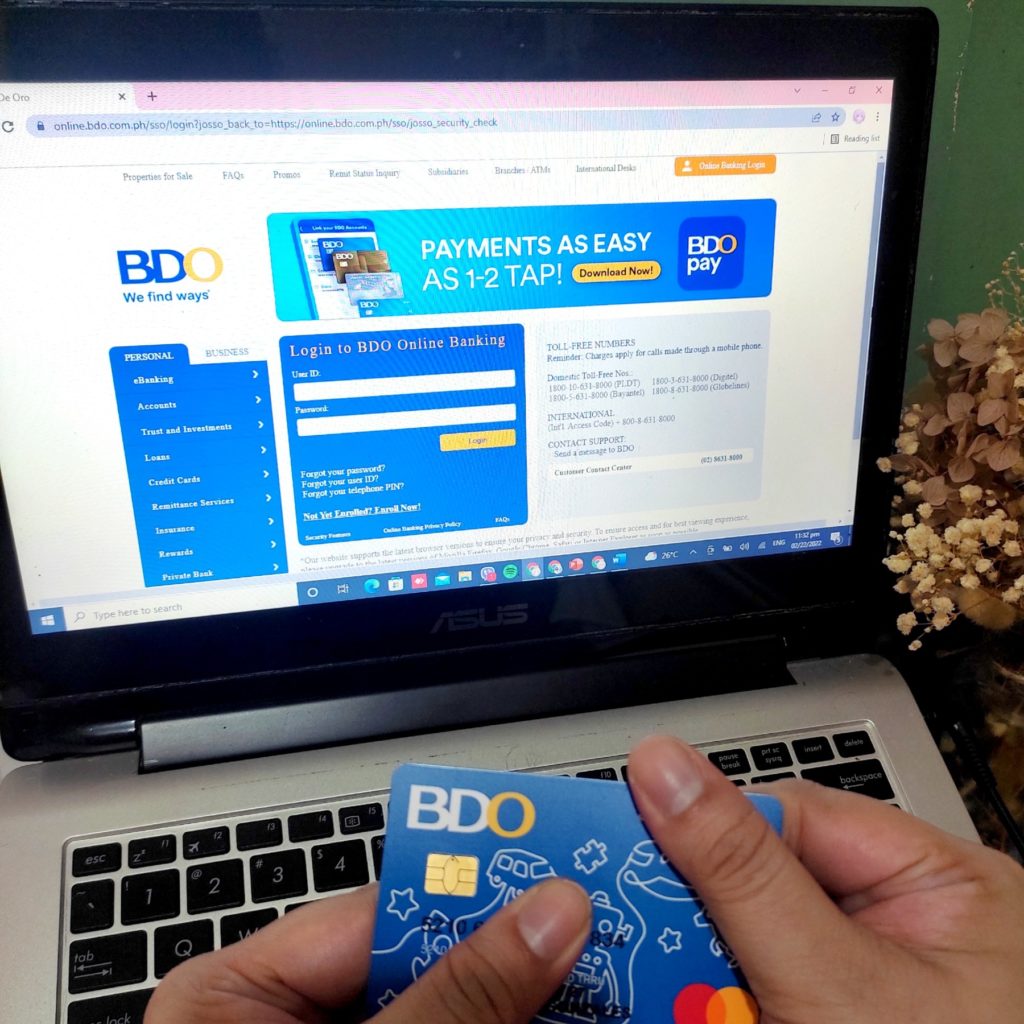 Going digital seems to be the solution to ensure banking stays safe and uninterrupted in this unprecedented time. It is not only the banking sector affected because other businesses are shifting to digital as well to continue serving their customers. 
Here are digital services offered by BDO for better and more convenient ways of banking:
Online and Mobile Banking
BDO encourages its clients to bank from home via its online and mobile banking services. The BDO Online app is the new and improved version of the BDO Digital Banking app – designed for easy and secure on-the-go banking!
It lets you manage your accounts, keep track of your finances, and make different types of transactions anytime, anywhere. Through this digital app, we can protect the health and safety of both the customers and the frontliners.
You can download the BDO Online app for FREE from the Google Play Store (Android) or the App Store (iOS).
BDO Pay – make quick and easy payments using your phone
The BDO Pay app is a payment app linked to your BDO accounts. With BDO Pay, you can use features like Scan to Pay, Split Bill, Send Money, Pay Bills, and more.
BDO Unibank makes your everyday payments quick, easy, and fun. Signing up is as easy as 1-2 tap when you have a BDO Digital Banking account!
Here's how to sign up:
Apart from online banking, BDO's network of ATMs and Cash Accept Machines is always available for cash withdrawal, bills payment, and deposits.
BDO Phone Banking
BDO Phone Banking is a banking facility that allows individual account holders to access our accounts and perform banking transactions via landline.
Fast and secure banking is just a phone call away. It's available 24/7, no more long lines. It is like visiting a BDO branch from the comfort of our own home or office.
Online Account Opening
BDO Online Account Opening is BDO's new web facility that allows you to do account opening via the Internet using your desktop, tablet, or even mobile phone – anytime, anywhere.
We can now open a BDO account without stepping into a branch. Instead of a branch visit, all you have to do is join a Zoom video call from the safety and comfort of your own home. Just choose any BDO branch as your home branch, where you'll pick up your BDO Debit Card, Passbook, or Checkbook and make future transactions.
BDO Chat support
To get instant answers to our top concerns regarding Digital Banking, Credit Card Status, Remittance Request, and other BDO Products, we can chat with BDO Unibank on Facebook Messenger.
Just look for the BDO Unibank account with a blue checkmark on Facebook Messenger.
#BDOAntiScam
Scammers are becoming smarter by making use of new technologies and tactics to steal money from people's bank accounts so we must learn how to protect our accounts and how to identify these scams to keep our accounts secure. Outsmart scammers by being extra vigilant. Double-check the text messages and emails you receive, and make sure these are from official BDO senders.
BDO truly finds ways to ease customer transactions through its digital services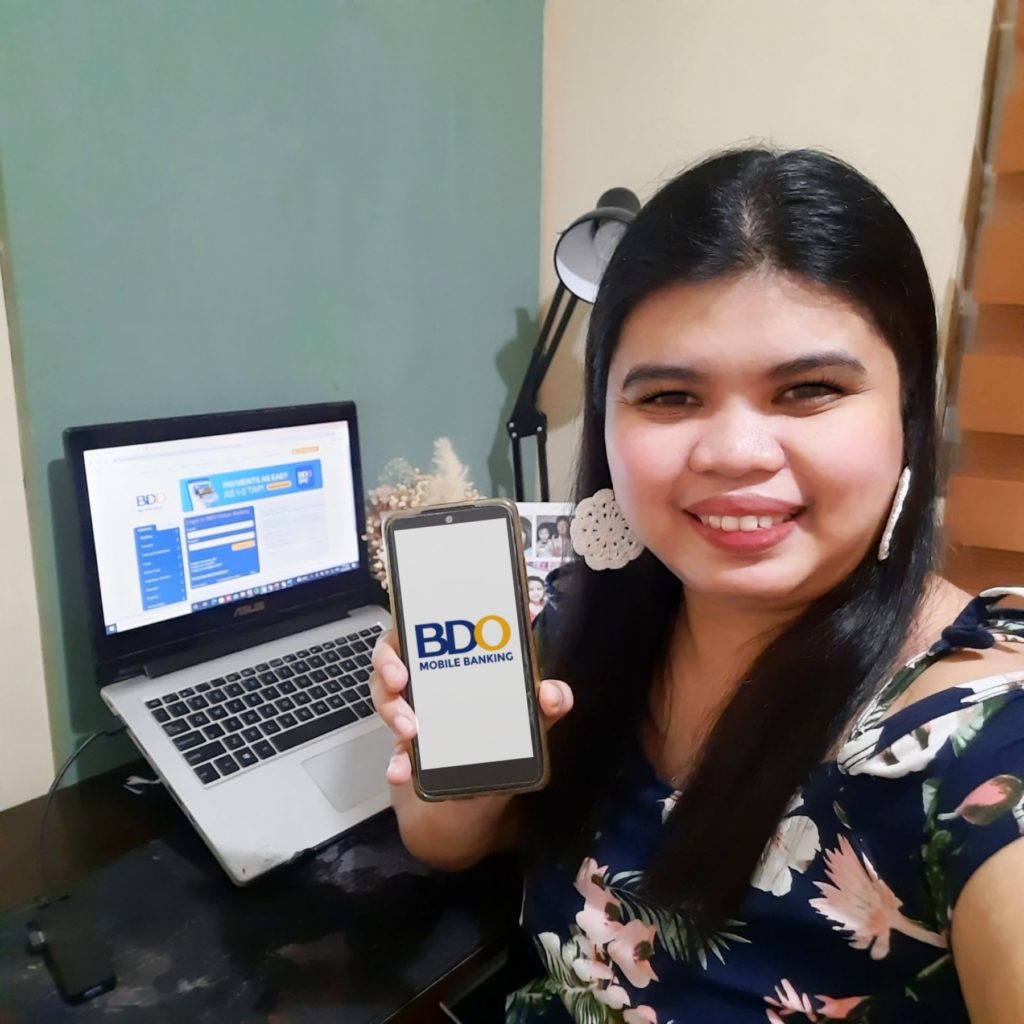 As mentioned, we are BDO clients for years now, our savings accounts are enrolled online even before the pandemic began. We always use it to pay our bills, transfer money to our kids' BDO Savers account, we even use it for paying our groceries online. We do not need to go outside as it is much safer and more hassle-free doing it all online.
BDO has always been customer-centered, consistently finding ways to make transactions easy and convenient for customers. We've looked for efficiency, and we found it in BDO.