If you're ever in NOLA and aren't sure what to do with your time: there's no need to worry!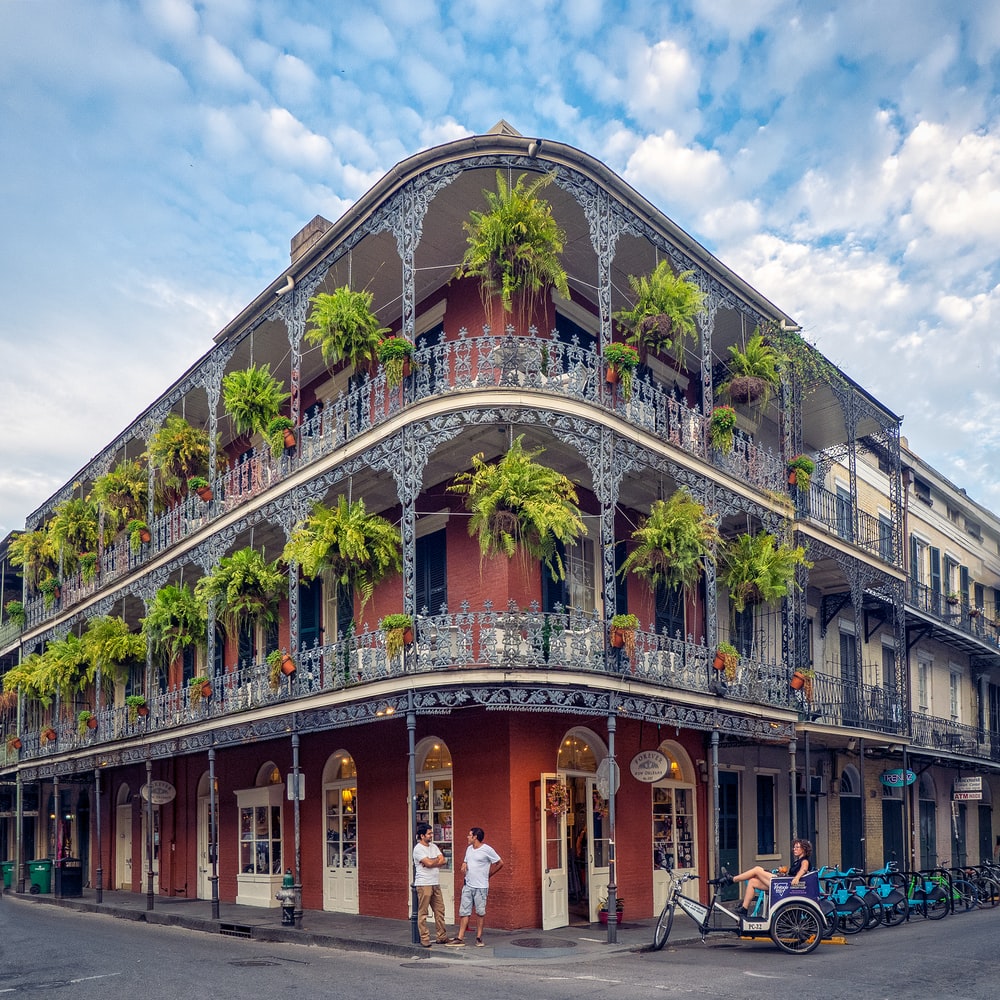 There are countless things to see and do on every street; this is a city full of music and excitement.  Whether you're more interested in the incredible food, or the great historical significance of the area, these are the top streets everyone should visit while in the Big Easy. 
Why New Orleans?
New Orleans is one of the oldest cities in the country. Not only is there an incredible amount of history and ghosts crammed into this city, but there's also an amazing number of beautiful buildings and incredible shops and restaurants. Perhaps best known for its music and party culture, the city also has a large hand in Southern culture and hospitality. Visiting this city is like taking a walk in heaven.
Poydras Street
If you're a fan of football, you'll want to make a stop on Poydras Street!  Home to the Mercedes-Benz Superdome, this monument to the sport is something that's cherished by the locals.  Beyond this dome, Poydras Street has its fair share of shops and restaurants, running through downtown New Orleans and offering some of the best hotels and shops in the city. 
Bourbon Street
An internationally recognized street, Bourbon Street attracts hundreds of thousands of tourists every year.  This colorful street offers a lot of adult entertainment, endless restaurants and shops, and tons of nightlife.  You can find anything you want on this street, from tattoos to motorcycle merch and even some of the best food in the city.  It's a great stop to make as long as you're in NOLA, but it can quickly feel crowded.
Frenchman Street
Another awesome street, Frenchman, is the place to be if you're here for the music and live performances the city offers.  From singing to dancing to instrument shops, this is the heart of New Orleans and gives anyone the chance to join in the free and fun spirit of the area. 
Canal Street
Possibly the most famous street in the city, Canal Street is also the longest!  There are countless things to do here, from checking out the shops to enjoying the Aquarium of the Americas and the Spanish PLaza.  This street is instantly recognizable and will make you fall in love with New Orleans.  Although it's home to some of the most expensive New Orleans houses for sale, you can get here easily from anywhere in the city. 
Royal Street
If you want to hit one street that will give you everything you need to do and see in New Orleans, it's time to check out Royal Street. This street goes through the French Quarter, Downtown, and Marigny and gives you the best of each portion of the city. With everything from hotels to boutiques and live performances, you'll be entranced by every building on this street.
This City Never Stops
Whether you were pulled in by the music or the people, you'll never want to leave New Orleans once you arrive. Get to know the locals, try some new dishes, and you'll get obsessed with the Big Easy.